AceNewsDesk – 'Can't go back' to no NDIS: Disability advocates respond to landmark report on scheme's future — as it happened
Ace Press News From Cutting Room Floor: Published: Dec.08: 2023: ABC Health & Disability News: TELEGRAM Ace Daily News Link https://t.me/+PuI36tlDsM7GpOJe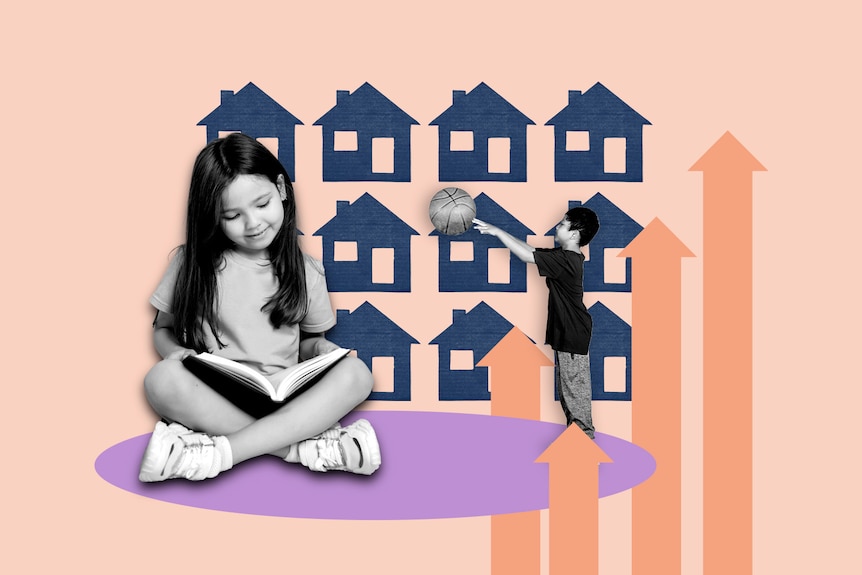 The NDIS review says 'the moment has come' for change. Here's what to expect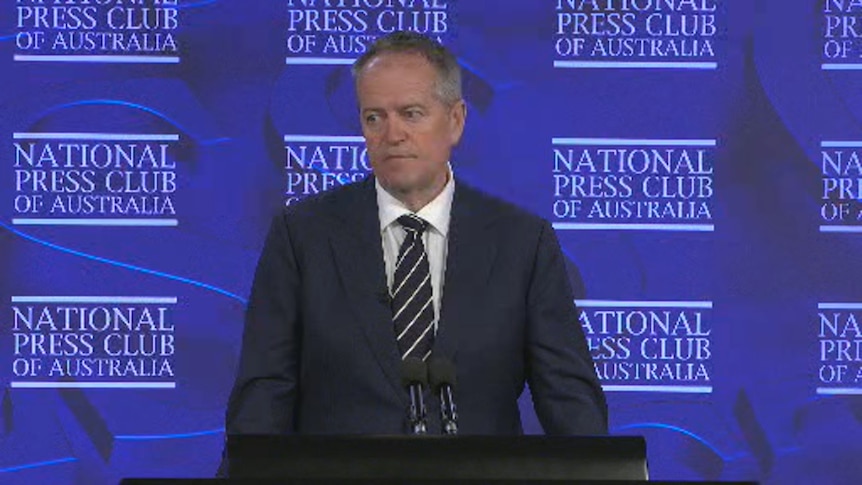 It's finally in.
The latest review of the National Disability Insurance Scheme (NDIS) has had many participants and their families on edge.
And today NDIS Minister Bill Shorten provided more details about the review's findings and what they mean for participants.
The review's final report, made public on Thursday, has made 26 recommendations and detailed close to 140 "actions" it says need to happen to transform the NDIS over the next five years.
Read on to learn about the biggest takeaways.
Nothing is changing overnight
Many participants have been worried about the review, and what it could mean for the scheme that has transformed their lives and helped many people with disability access basic support for the first time.
So let's get this out of the way first — change is not happening right away.
Mr Shorten told the National Press Club the government's full response to the review will be released next year, and conversations with the disability community will continue over the coming months.
While there is a lot that remains unclear at the moment, it's expected any reforms will happen gradually, over the next five years.
Whatever happens, disability advocates want to be at the heart of the review's implementation and are clear the scheme needs to stay.
"We know what it was like to live without the NDIS," said Nicole Lee, president of People with Disability Australia.
"We can't go back to the way we lived before."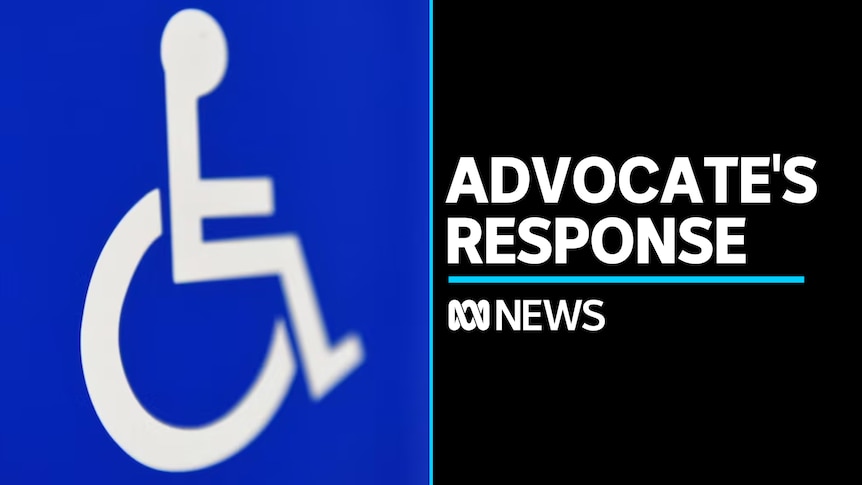 Moving away from access through diagnosis
The report has recommended a big shift in the way the NDIS is accessed.
Under the suggested changes, Australians would no longer have automatic access to the NDIS scheme based purely on their medical diagnosis.
Instead, access to the scheme would depend on how much a person's disability affects their daily lives, what's known as "functional impairment".
"Access to the NDIS should be based first and foremost on significant functional impairment and need — and only secondly on medical diagnosis," the report says.

"A focus on functional impairment will enable multiple disabilities to be considered — which when taken together, result in significant functional impairment."
As part of this shift, the report recommends making the process of applying for the NDIS clearer and simpler, and clarifying the definitions of key eligibility criteria such as what's deemed "reasonable and necessary" support.
This recommendation, along with others, hinges on others being followed through and there needs to be a rapid expansion in services outside the NDIS for it to work (we'll talk about that later).
More support for children
Another big change flagged in the report is providing more support to families of children with developmental delays or disability, outside of the NDIS.
More children have entered the scheme than anticipated, the review's interim report released in June said, which was partly due to a lack of support for those children outside the NDIS.The NDIS review had been running for more than a year.(ABC News: Emma Machan)
More than 150,000 NDIS participants – that's roughly a quarter of all participants – are under nine.
Children have also been the fastest-growing category of NDIS participant. Data released in May revealed 11 per cent of all five- to seven-year-old boys were on the scheme.
The report has recommended better screening to pick up developmental concerns as early as possible, and introduce better early intervention for those who need help.
"Approximately 20 per cent of children experience learning difficulties, developmental concerns, developmental delay, or are found to have disability," the report says.

"In other words, learning difficulties and disability are mainstream issues.

"We want children and their families to have every opportunity to lead ordinary lives, included in their local communities."
New 'foundational supports'
To fill in some of the gaps around the NDIS, the Commonwealth and states have agreed to set up "foundational supports" – services for those with less severe disabilities, delivered through the likes of health services, early childhood education and schools.
A broader ecosystem of support would mean that if someone did not meet NDIS criteria, they'd still be able to access some services, instead of missing out altogether.The report has recommended making NDIS planning an easier process for participants.(Shutterstock: UfaBizPhoto)
Examples of foundational supports could include help cleaning and cooking, personal assistance, early supports for children and teenagers and peer support.
It was confirmed after national cabinet on Wednesday, these supports would be phased in over time, with federal legislation to be introduced in the first half of 2024.
The funding of these new supports would be split 50-50 between the Commonwealth and states and territories, who would also have their costs capped by the feds.
"Governments have come to rely on the NDIS as the dominant, and in some cases only, source of supports for people with disability," the report says.

"This has resulted in an unbalanced disability support system that relies too heavily on the NDIS at the expense of an inclusive, accessible and thriving broader disability support ecosystem of mainstream and foundational supports."
All providers will need to be registered
All NDIS support providers should be regulated in the future, the report says.
This is a huge change: for context, last financial year there were 16,000 registered NDIS providers in the market but 154,000 unregistered providers getting work.
Participants can prefer using unregistered providers for a number of reasons, some want to continue working with practitioners or support workers who know their needs.From September: The NDIS review chief tells the ABC about the need for changes(Laura Tingle)none
However, the review has found not requiring providers to be regulated means some workers don't have the skills and knowledge they need to deliver high-quality support.
Dr George Taleporos, chair of advocacy group Every Australian Counts, said the proposal betrayed a key value of the NDIS: allowing participants greater choice and control over their lives.
"This will impact on our rights to decide who comes into our homes and who provides our support," he said.
People in regional and remote Australia, many of whom currently have little or no access to registered providers, stand to be impacted the most, he added.
However, the government has flagged making the registration process more accessible, to address concerns about people being cut off from services they've had for a long time.
It'll also take place over several years, to allow providers time to register.
The states have been asked to step up
The report makes it clear that all levels of government need to pitch in to provide disability support services in the community.
"In trying to correct for the underfunded, inconsistent and unfair arrangements that existed prior to the NDIS, governments have come to rely on the NDIS as the dominant, and in some cases only, source of supports for people with disability — the oasis in the desert," the report says.
NDIS funding has been a major source of contention between the states and Commonwealth over the last few weeks.
While the initial funding agreement was for the states and Commonwealth to split costs 50-50, the federal government's share has ballooned to about two-thirds.
The feds say the states need to chip in more to fund the growing scheme. While the states want to see a robust NDIS, they're worried about their own budgets.Ten years after scheme's launch, the review's chairs say "the moment has come to renew the promise of the NDIS".(Pixabay: Klimkin)
Since the scheme's launch, support outside the NDIS has dried up significantly – meaning if you're not on the scheme, finding support can be tough.
The report also calls for federal, state and territory governments to collaborate on other parts of the reforms, including:
Share the cost of helping people with disability outside the scheme navigate other supports
Jointly invest in a "capacity building program" to help carers of children with developmental concerns and disability
Allocating more funding to psychosocial support outside of the NDIS, to help people with mental illness who are struggling to get help
Commonwealth and state and territory governments confirmed on Wednesday they had reached an agreement to set up and fund the new category of support, but details still need to be worked out.
What else is in there?
The report also recommends some changes to how housing is funded for participants who need around-the-clock care, including:
Giving participants the flexibility to choose a living arrangement that works for them, and the ability to trial facilities before committing to them
Calling on all Australian governments to boost social housing stock that can accommodate people with disability
Another change the report calls for is improving the issue that attracted the most complaints during the review process: planning and access to the scheme.
As Mr Shorten told reporters:
"People say that dealing with the planning process is like a second full-time job and preparing for a planning meeting sometimes feels like they're going to war. People are tired of having to prove every year that they're still blind or in a wheelchair or have Down's syndrome."
To help NDIS participants navigate these changes, the report also recommends that government fund workers whose only job is doing just that.
These workers will be called "navigators" and they will also help people with disability find support outside of the NDIS.
The report also recommends taking steps to attract and retain more desperately-needed disability workers, as well as creating an independent pricing mechanism to ensure that participants aren't overcharged for services.
Ten years after launch, the review's chairs say "the moment has come to renew the promise of the NDIS".
"Our recommendations, if implemented as a package, will secure the future sustainability of the NDIS as well as delivering better supports for people with disability and a better experience for those in the NDIS," they wrote.