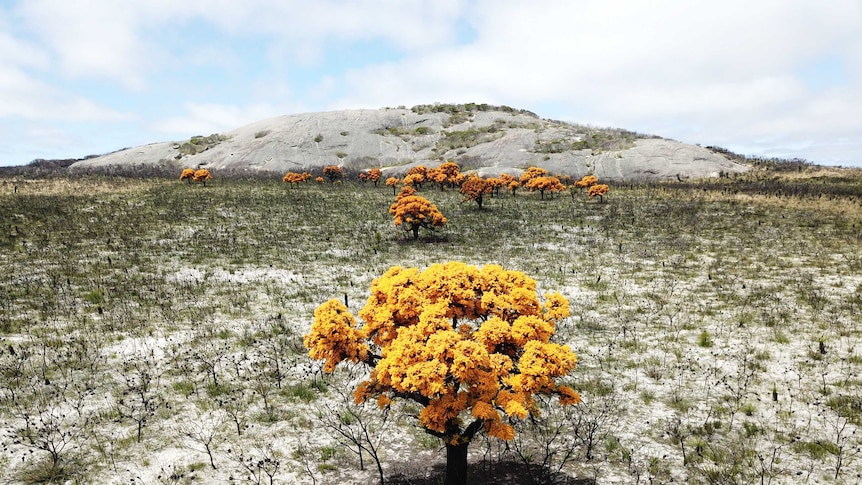 AceBreakingNews – Local Aboriginal people on the south coast say the early flowering of their spiritual "fire tree" is the sign bushfire season in southern Western Australia has come early, putting fire authorities on edge.
Ace Press News From Cutting Room Floor: Published: Nov.29: 2023: ABC Great Southern News: TELEGRAM Ace Daily News Link https://t.me/+PuI36tlDsM7GpOJe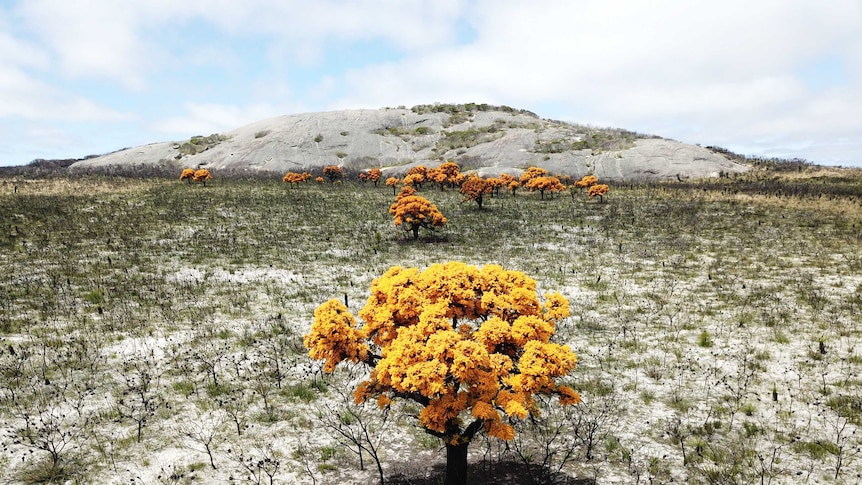 For thousands of years, the moodja tree's striking yellow and orange flowers have been a warning sign for Menang-Noongar people that fire and flames are coming.
Colloquially known as the West Australian Christmas tree, it flowers during the Noongar season of birak, coinciding with Christmas, but Menang man Larry Blight said Noongar people know it as the "fire tree".
Its early flowering across much of the Great Southern means fire season is here.
Mr Blight studies the tree and said Aboriginal people determined their movements when flowers began to appear, since it indicated when the weather would heat up.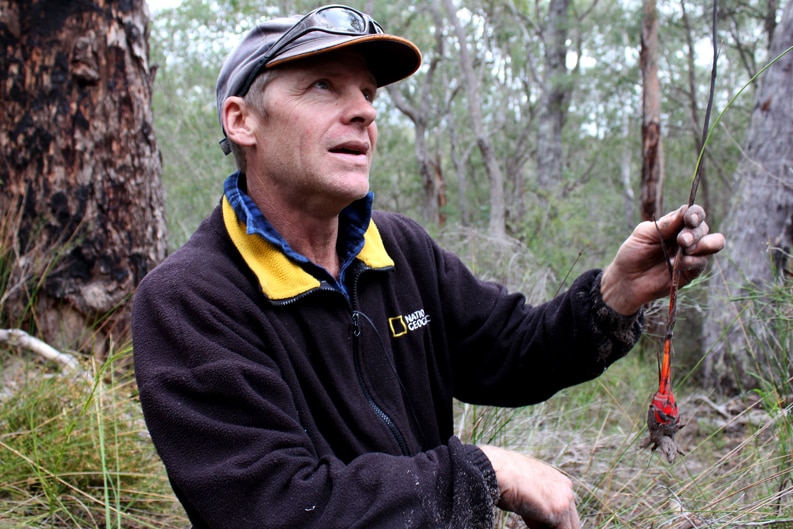 If our [Menang] people start to see the fire tree flowering early they will begin to move towards the coast," he said.
The tree, scientifically known as Nuytsia floribunda, is found across southern WA.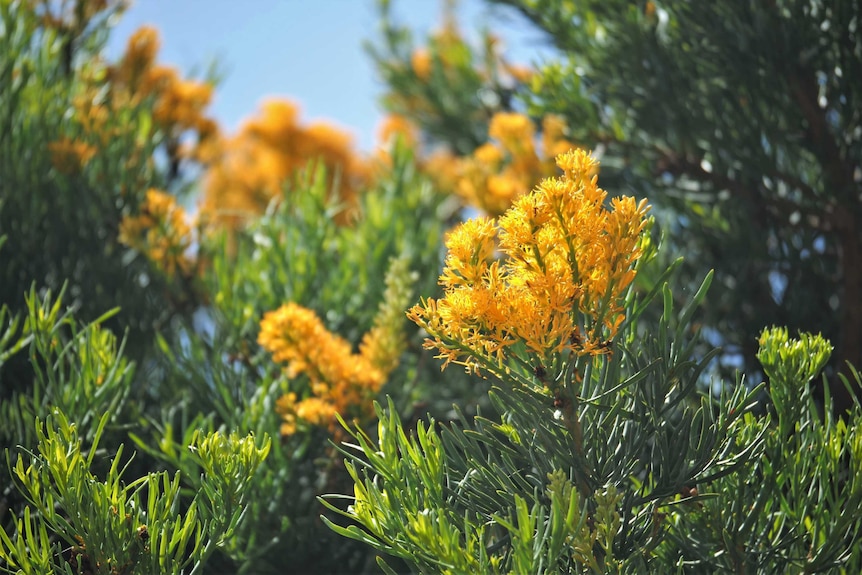 Mr Blight said the trees had already started to flower, a sign bushfire season would be much longer than the past few years.
"I've noticed the flower is really starting just east of Albany towards Manypeaks," he said.
"Normally we'd be in the kambarang season for this time of year.
"But everything is already rapidly drying out. It's unusual."
The earlier arrival of bushfire season was starkly highlighted with the loss of 18 homes in a bushfires in northern parts of Perth last week.
Early start puts volunteers at risk of burnout
Bushfire season, which started two months earlier, has already raised concerns volunteer firefighters could struggle with fatigue.
The Great Southern, almost five hours' drive south of Perth, has already had more than 60 fires, five times the amount of the past two seasons for this time of year.
Volunteer deputy fire chief for the city of Albany, Graham Poole, said soil dryness was a contributing factor to the increase in fires.
"[These fires] are burning as if it's the middle of summer, but it's only November," he said.
"So already we're having to work extra hard rather than getting eased into the season."
Mr Poole said with bushfire season expected to last for almost six months, he was concerned volunteers would run out of spare time and energy.
"People might work a full day, then instead of relaxing they have to battle a fire for 10 hours," he said.
Settling in for a longer season
DFES superintendent for the Great Southern, Wayne Green, said out-of-season fire behaviour had changed with climate change a factor.
"Five years ago, at eight o'clock it was usually tools down and start thinking about tomorrow's plan," he said.
"But now the fires are burning at two o'clock in the morning as if it's the middle of the afternoon."
Mr Green said he was concerned for volunteer firefighters in particular since they also had to worry about their other careers.
"They will become fatigued, especially if fires continue at this rate," he said.
"Which is why it's important to maintain extra preparedness, and I think we're doing that well so far."
Editor says …Sterling Publishing & Media Service Agency is not responsible for the content of external site or from any reports, posts or links and thanks for following as always appreciate every like, reblog or retweet and comment thank you