#AceHealthReport – June.21: Clinical trials are will start soon: Look back at all of the day's coronavirus news and updates:
#CoronavirusNewsDesk – #COVID19 Australia's first local mRNA coronavirus vaccine trials will start 'within months' Victoria's Acting Premier James Merlino announces $5 million of the government's $50 million pot of funds for battling coronavirus will be spent on a program at Monash University to produce mRNA vaccines: If you'd like to know a bit more about the vaccines in use around the world, you might like to read this.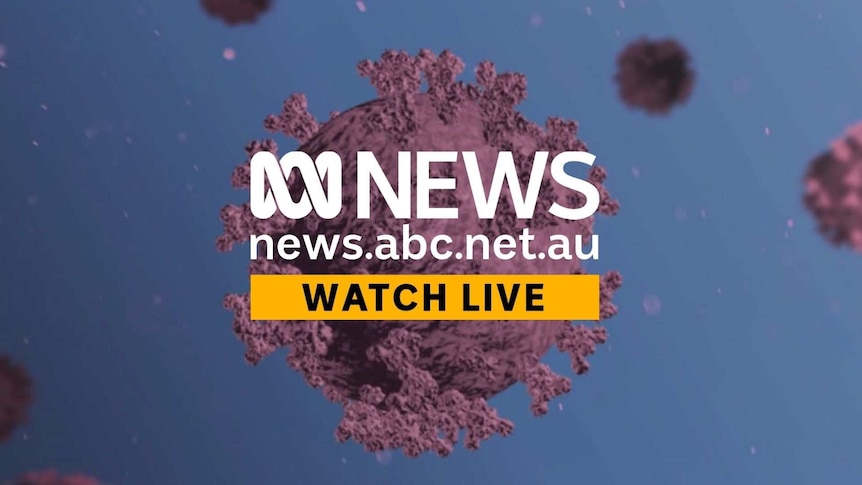 Global COVID-19 cases exceed 177.1m, death toll tops 3.84m: WHO
The cumulative number of COVID-19 cases in the world had nearly reached 177.11 million, with the death toll exceeding 3.84 million, as of June 18, according to the World Health Organization (WHO).
Globally, there had been 177,108,695 confirmed cases of COVID-19, including 3,840,223 deaths, the WHO's COVID-19 dashboard showed.
And as of June 16, a total of 2,378,482,776 vaccine doses had been administered around the world.
The United States still leads the world in the number of both confirmed COVID-19 cases and deaths.
The nation's total number of confirmed COVID-19 cases surpassed 33.52 million on June 19, with the death toll reaching 601,714, according to the Center for Systems Science and Engineering (CSSE) at Johns Hopkins University.
Brazil surpassed half a million COVID-19 deaths after registering 2,301 more deaths from the fatal disease in the past 24 hours, the health ministry said Saturday.With the national death toll reaching 500,800, Brazil has become the second country in the world to record more than half a million pandemic deaths, after the United States. Its caseload is the world's third largest following the United States and India.
Britain reported more than 10,000 coronavirus cases for a third consecutive day on Saturday as there has been a 79 per cent rise in the highly contagious Delta variant in the country in the past week.
In the latest 24-hour period, Britain has reported another 10,321 coronavirus cases, bringing the total number of coronavirus cases in the country to 4,620,968, according to official figures released Saturday.
Japan divided over Olympics as decision on having spectators looms
Facing the daunting task of keeping the world's largest sporting event safe, some emergency medicine officers overseeing Tokyo Olympic venues are calling on the organisers to bar spectators over risks of a jump in COVID-19 cases.
Organisers are to decide as soon as Monday whether to allow domestic spectators into the stadiums for the Games, which were delayed by a year due to the pandemic and now set to start in about a month. Foreign spectators have already been banned.
The Tokyo 2020 president is eyeing a cap of 10,000 people per venue, even as government health experts warn against in-person audiences.
Overwhelming public opposition to the Games has eased somewhat, but a Friday poll from Jiji news found 41 per cent still want the Games cancelled.
If the Games go ahead, 64 per cent of the public want them without spectators, the poll found.
Reuters
WA to ease remaining hospitality restrictions
Hospitality venues will benefit from eased coronavirus restrictions from Wednesday. (ABC News)
Western Australia is set to remove its remaining COVID-19 capacity restrictions at restaurants, bars, hotels and other venues.
WA Premier Mark McGowan announced the state would move to phase five of eased restrictions on Wednesday morning, following updated health advice.
The existing 2-square-metre rule and 75 per cent capacity limit for a range of venues will be lifted.
Vaccination figures defy fears jab numbers would fall
Chief Nurse Alison McMillan says the latest vaccination numbers are "encouraging".
"I can report figures are showing 64,500 doses were delivered yesterday, which is a great number," she said.
"That is 3,700 doses more than the equivalent day last week.
"So you may have heard that we were concerned that we may see a drop-off in people getting vaccinated but these numbers are really encouraging."
Chief Nurse says work underway to roll out Pfizer jab through GPs
Chief Nurse Alison McMillan says authorities are working to have the Pfizer vaccine available through GPs as soon as possible.
We're working closely with the AMA and the RSCGP to prepare for that rollout," she said.
"There's a lot to do to make sure for storage and all those sort of things that we have all our systems in place so when that happens it happens safely and effectively.:
Chief Nurse urges public to return for second vaccine dose
Chief Nurse Alison McMillan says it is vital people get their second jab in order to get the best protection against COVID-19.
"Please, get your second vaccine," she said.
"That's how you'll get maximum protection and that's a part of the two-dose program.
"If your in the 60-plus, which is the AstraZeneca [vaccine cohort], again, please don't hesitate to get your vaccine.
"It's really important you do that. It gives you the greatest protection from COVID."
Chief Nurse Alison McMillan gives a vaccine rollout update
https://www.youtube-nocookie.com/embed/5yQRyrLOxos
Australia already using mRNA vaccine and the Pfizer vaccine which is in use in Australia, uses an mRNA-based formula.
Sydney's COVID-19 face mask rules are changing — this is what you need to know
updated 2h ago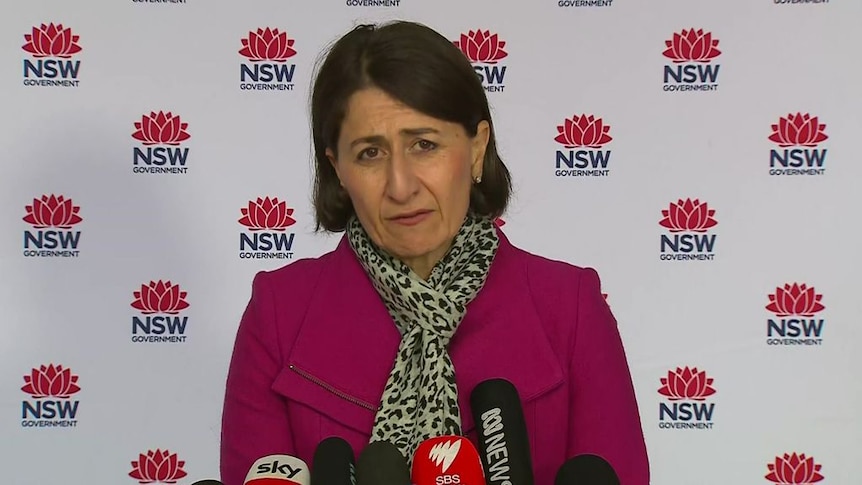 The number of infections linked to the COVID-19 cluster in Sydney's eastern suburbs has increased to nine, prompting the NSW government to mandate face masks in several settings.
Let's start with public transport.
On Thursday, Premier Gladys Berejiklian said masks would be mandatory on public transport in Greater Sydney and the Blue Mountains, but from 4:00pm Sunday, people in the Wollongong and Shellharbour local government areas will also need to comply with this public health order.
From 4:00pm today, face masks will also be mandatory in certain settings if you're in several Sydney local government areas, including:
Randwick
Waverley
Woollahra
Sydney
Canada Bay
Inner West
Bayside
People in those areas must wear masks in:
Retail shops (including supermarkets)
Theatres
Aged-care facilities
Or, if they are front-of-house hospitality staff
Where don't I need one?
While NSW Health "continues to ask people to wear masks in indoor settings", if you're a customer in a pub, bar or restaurant, they will not be compulsory.
Masks are also not mandatory in schools.
"But if any parents would like to have their child were a mask, it has been the usual practice that that has not been opposed," NSW Chief Health Officer Kerry Chant said.
Masks are not going to be mandatory in private offices, however, NSW Health is advising people to work from home if they can.
They're also not going to be mandatory in gyms, despite Dr Chant describing them as "high risk" environments for transmission.
She said it wasn't practical for people to wear a mask while working out.
"We are asking everyone to moderate at this time to ensure social distancing, ensure the gyms are making sure classes aren't crowded and there is good spacing," she said.
While no capacity restrictions at hospitality venues and public or private gatherings have been introduced, NSW Health has urged people to use common sense.
"Everyone is strongly urged to avoid gatherings and minimise their movements, such as not attending the cinemas or trips to the ski fields," it said in a statement.
Editor says #AceNewsDesk reports by https://t.me/acenewsdaily and all our posts, also links can be found at here for Twitter and Live Feeds https://acenewsroom.wordpress.com/ and thanks for following as always appreciate every like, reblog or retweet and free help and guidance tips on your PC software or need help & guidance from our experts AcePCHelp.WordPress.Com
SA Premier on Sydney's Waverley area: 'We don't want to take any risks'
Here are some more details about SA's extra border restrictions:
South Australian authorities have announced border restrictions for people who have been in Sydney's Waverley Council area, in response to a growing cluster of COVID-19 cases.
They will be required to complete two weeks of self-quarantine.
South Australia had already imposed two weeks' quarantine on anyone who's been to a New South Wales COVID-19 hotspot.
Premier Steven Marshall said authorities had to make the changes "in response to the situation that's unfolding in New South Wales".
Finally some good news out of India
As you're no doubt aware, India has been in the grip of another deadly wave of COVID-19.
However, in what is hopefully a good sign, Reuters is reporting the nation reported 58,419 new COVID-19 infections over the past 24 hours — the lowest daily number in nearly three months.
The total number of cases of COVID-19 in India have risen to 29.9 million and so far 386,713 people have died.
Deaths rose by 1,576 overnight.
Timing of Queensland case's positive test
G'day Mick
How did the Queensland case get diagnosed? Was this picked up in her exit test?

-Just curious
Thanks for your question, Just curious.
Officials say the woman returned a positive test after her time in hotel quarantine. The test was performed as part of routine surveillance of aircrew.
Anger in Brazil as death toll passes 500,000
Anti-government protesters took to the streets across Brazil on Saturday as the nation's COVID-19 death toll soared past half a million — a tragedy many critics blame on President Jair Bolsonaro's attempt to minimise the disease.
Thousands gathered in downtown Rio de Janeiro waving flags with slogans such as "Get out Bolsonaro. Government of hunger and unemployment."
Similar marches took place in at least 22 or Brazil's 26 states.
Mr Bolsonaro's supporters have also taken to the streets over the past month, in large part because many agree with his dismissal of restrictions meant to stifle coronavirus and anger that lockdown measures have hurt businesses.
But critics say such messages, as well as Mr Bolsonaro's promotion of disproven treatments such as hydroxychloroquine, have contributed to the soaring death toll and a sluggish vaccine campaign that has fully inoculated less than 12 per cent of the population.
The country of some 213 million people is registering nearly 100,000 new infections and 2,000 deaths a day.
AP
mRNA vaccines explained
You have several articles about MRNA vaccines but what exactly is it it layman terms?

-Huh?
Here's what science reporter Belinda Smith has to say about how mRNA vaccines work:
Vaccines train our immune system to recognise pathogens, such as bacteria and viruses, and fight them off down the track.
In other words, they give our body a practice run of the real thing, but without causing the full-blown disease.
They do this by introducing our immune system to antigens — specific parts of a pathogen the body can then use to identify the invader in subsequent encounters.
Traditional vaccines typically inject us with antigens as, for instance, bits of inactivated virus or purified molecules.
But mRNA vaccines work differently. They don't contain antigens. Instead, they contain a blueprint for the antigen in the form of genetic material — that's the mRNA.
In the case of Pfizer and Moderna's vaccines, the mRNA provides the plans to build the spike protein that the SARS-CoV-2 virus uses to latch onto and infect our cells.
When injected into muscle, the mRNA is taken into cells, which 'read' the mRNA and build antigens over the course of a few days, after which time the mRNA is broken down.
The cells push the antigens outside their membrane and wave them around, a bit like a flag, alerting the immune system that something foreign has managed breach the body's defences.
In response, a type of white blood cell called B cells make and pump out antibodies — Y-shaped molecules that form an immune 'memory' of that particular antigen. (Fun fact: the word 'antigen' comes from 'antibody generator'.)
Good news for hungry Queenslanders
The state's Premier, Annastacia Palaszczuk, says restrictions on the hospitality sector will ease further from 1:00am on June 25.
Among the changes, buffets will be back on the menu, with zero restrictions on self-service food.
In addition, density limits will increase to three people per four square metres.
WA records no new cases of COVID-19
The WA Health Department has reported no new cases of COVID-19 overnight.
The department is currently monitoring two active cases of the virus in hotel quarantine.
Victoria outlines timeline for locally manufactured mRNA vaccine
Here's some more detail on that mRNA vaccine announcement out of Victoria:
Australia's first locally manufactured mRNA vaccine candidate will enter Phase 1 clinical trials with around 150 people in October, the Victorian government says.
Acting Premier James Merlino said the government had allocated $5 million from a $50 million mRNA research fund to the Monash Institute of Pharmaceutical Sciences to help it develop Australia's first mRNA vaccine proceeding to "phase one clinical trials".
"This is an incredibly important, incredibly exciting step that we are making in our nation," Mr Merlino said.
"This will get us on a pathway to local manufacturing capability."
Sydney's mask mandate explained
From 4:00pm today, Sydney's face mark rules are changing.
Here is everything you need to know.
Posted Yesterday, updated 2h ago
More on coronavirus
See our full coverage of coronavirus
Other languages
ABC中文 | 新冠疫情特别报道Pandemik virus corona
#AceHealthDesk report ………..Published: Jun.21: 2021:
Editor says #AceNewsDesk reports by https://t.me/acenewsdaily and all our posts, also links can be found at here for Twitter and Live Feeds https://acenewsroom.wordpress.com/ and thanks for following as always appreciate every like, reblog or retweet and free help and guidance tips on your PC software or need help & guidance from our experts AcePCHelp.WordPress.Com