AceHistoryDesk – The remains of six Aboriginal ancestors stolen from graves around Australia in 1905 are to be repatriated from the Austrian Academy of Sciences after more than a century in Vienna.
Ace Press News From Cutting Room Floor: Published: Oct.18: 2023: ABC History News: TELEGRAM Ace Daily News Link https://t.me/+PuI36tlDsM7GpOJe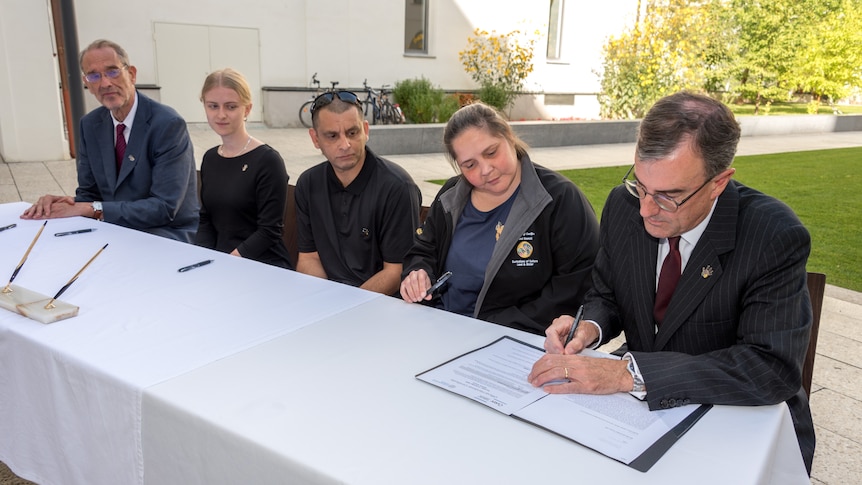 Leaders from the Dharawal, Ngiyampaa, and Wotjobaluk Nations led a smoking ceremony at the Austrian Academy of Sciences on Thursday to mark the historic return.
The Australian ambassador to Austria, Ian Biggs, accepted the remains of three ancestors, one from the Yuin Nation in New South Wales, and two from elsewhere in New South Wales and South Australia.
"In taking custodianship of Nymagee man, we are helping him on his way back home and contributing to the health and wellbeing of our Ngiyampaa people and our community," Ngiyampaa woman Alison Basa said.
Dark chapter in anthropology
The remains were collected by Austrian ethnologist and anthropologist Rudolf Pöch, who travelled to Australia in 1905 on a trip for the Austrian Academy of Sciences and the University of Vienna.
Austrian Academy of Sciences president Heinz Faßmann said Pöch had acted "without any ethical standards" in opening graves to obtain the Aboriginal remains.
Pöch returned to Austria with the remains of dozens of Aboriginal ancestors, of which 47 were returned to Australia between 2009 and 2011.
Pöch believed people were divided into "racial categories", Mr Faßmann said, and went on to conduct controversial ethnographic studies in prisoner-of-war camps during World War I.
Austrian anthropological researcher Katarina Matiasek labelled Pöch's work "one of the darkest chapters of anthropology" and said the repatriations of remains were an attempt to "try to heal wounds".
Ancestors coming home
One of the ancestors will be returned to the Dharawal nation in New South Wales.
Dharawal man David Johnson said that, according to his people's beliefs, neither the ancestors nor their descendants would find peace until the remains were returned.A smoking ceremony was held in Vienna to mark the occasion. "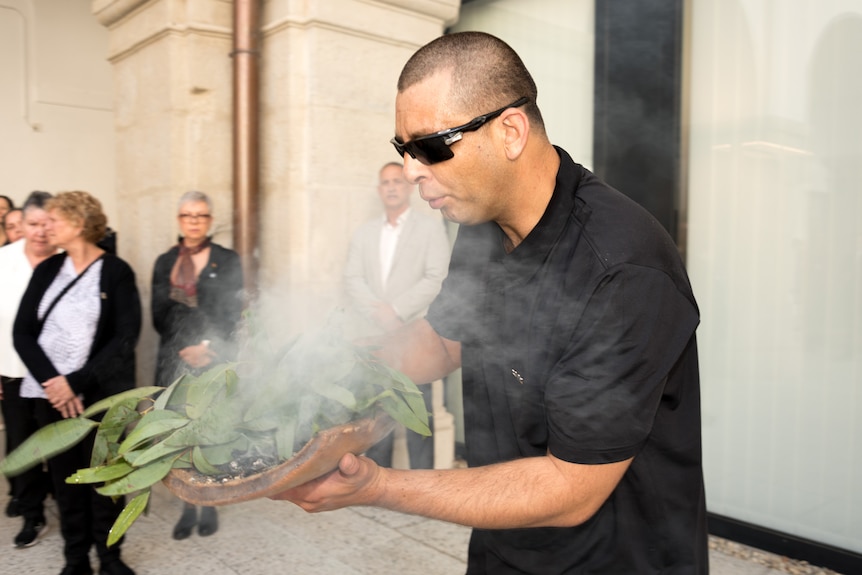 My family and community have been leading the repatriation of ancestors from institutions overseas and in Australia since 1990," he said.
"We have reburied close to 500 old people from coastal Sydney back to resting places on Country."
The remains are on their way to Canberra where the Dharawal, Ngiyampaa, Wotjobaluk, and Yuin communities will take them home.
What's left behind
Altogether, 1,686 Aboriginal ancestors have been returned from overseas in the past 30 years.
In 2011, the federal government formalised its policy calling for the repatriation of Indigenous remains and artefacts from overseas.
Nonetheless, many still remain out of Australian hands.
Famously, the Gweagal shield, taken by Captain James Cook from Botany Bay in 1770, remains in the collection of the British Museum.
The office of Minister for Indigenous Australians, Linda Burney, acknowledged there was still much to do.
"The return of ancestors is so important for communities and will promote healing and reconciliation," Minister Burney said.