GlobalWarming & ClimateChange News Desk – Legal and climate experts say inaction on climate change may cause a "cultural genocide" for First Nations people of the Torres Strait Islands and have likened rising sea levels and climate harms to "colonisation".
Ace Press News From Cutting Room Floor: Published: Nov.09: 2023: ABC Climate Change News: TELEGRAM Ace Daily News Link https://t.me/+PuI36tlDsM7GpOJe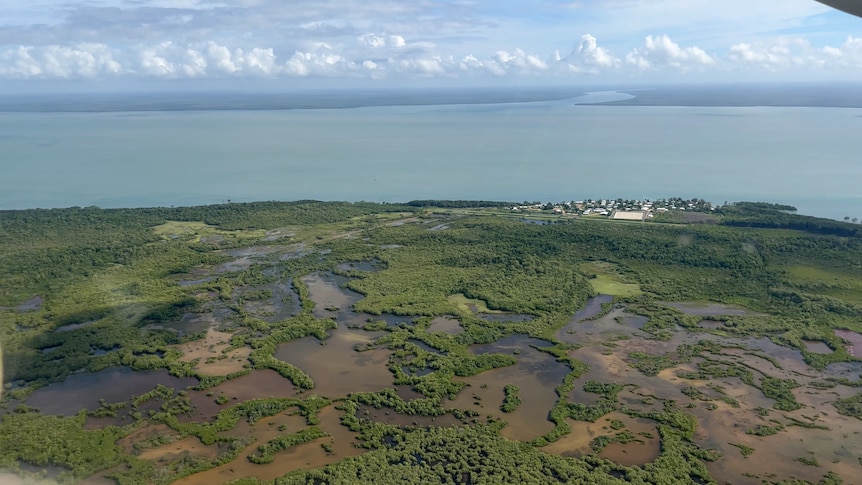 Proceedings for the Australian Climate Case resumed on Wednesday in the Federal Court in Melbourne where Guda Maluyligal Traditional Owners are fighting for their communities, culture and existence in the first class action on climate harms brought by Indigenous Australians.
"When we lose everything, when our islands will go underwater, there'll be no culture. We will be climate refugees in our own country," plaintiff Guda Maluyligal man Uncle Paul Kabai told the ABC in Melbourne on Wednesday.
"Erosion is impacting our communities very rapidly because we're losing a quarter of the islands where our townships are, so that's a main worry for us because as sea levels [are] rising, this is happening so rapidly."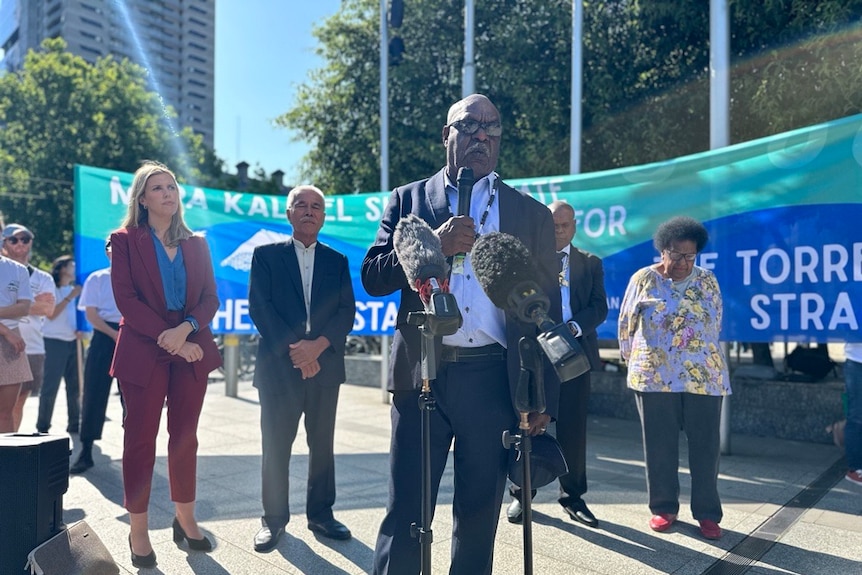 The uncles are suing the Commonwealth, arguing it has neglected its duty of care to take proper steps to protect their communities against the impacts of rising sea levels and climate change.
Uncle Paul has travelled more than 3,000 kilometres from Saibai Island with his countryman Uncle Pabai Pabai, from Boigu Island, for a crucial next step in their case, which was launched in 2021.
Before court resumed, executive director of Grata Fund Isabelle Reinecke, who is helping the uncles with their case, said they are seeking orders from the court that would require the federal government to cut greenhouse gas emissions in line with the best available science.
"If we don't achieve those emissions reductions in time … we're talking about what people are describing as a cultural genocide waiting to happen, where people may be forced permanently to move off their homelands because they become unlivable," Ms Reinecke said.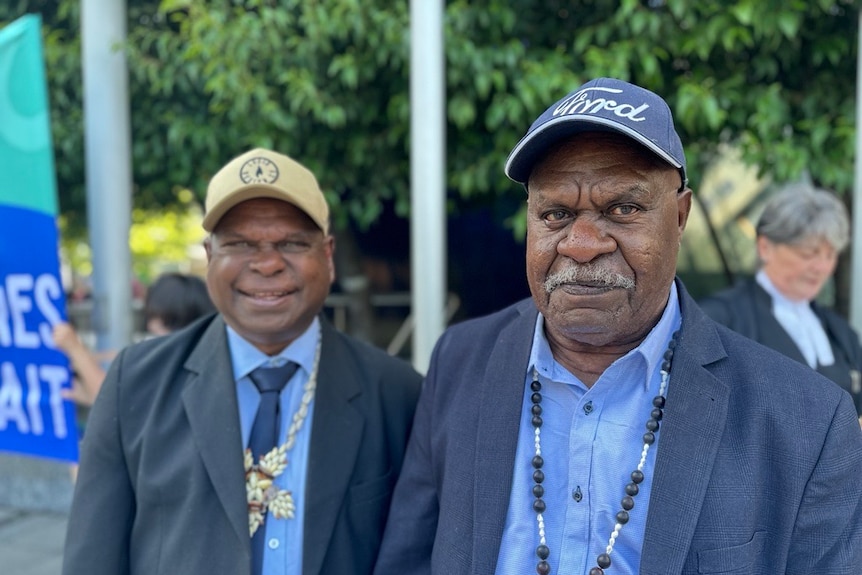 She added that sea levels in the Torres Strait are rising at double the rate of the rest of the world.
"There's been significant ongoing impacts of colonisation and it is deeply unfair that the emissions produced by effectively large colonising countries are ultimately potentially going to cause people to be finally dispossessed from those homelands."
Australia's climate targets not enough to stop disaster, experts say
While experts have used the term "cultural genocide", the European University Institute defines the phrase as "the systematic destruction of traditions, values, language, and other elements that make one group of people distinct from another."
The plaintiff's legal team argues the Guda Maluyligal people risk losing their culture if rising sea levels, caused by climate change, push them off their island homes.
The Australian government currently has a 2050 'net zero' emissions target, which experts say will not be enough to prevent disaster in the Torres Strait.
Scientists on the Climate Targets Panel calculate that Australia's greenhouse emissions need to be reduced by 74 per cent by 2030 (from 2005 levels) and to net zero by 2035 to keep global heating to below 1.5C and prevent the Torres Strait Islands from becoming uninhabitable.
Jonathan Barnett, a professor in the School of Geography, Earth and Atmospheric Sciences at Melbourne University, said, at the moment, Australia is not doing its part to reduce emissions.
"I think it is another form of colonisation, actually," said the professor, who is not giving evidence in the case.
"There's multiple colonisations with climate change. One is people are more vulnerable because of the effects of colonisation. The emissions that go with that whole modernisation process of colonisation create additional processes of dispossession for Indigenous people.
"But there's almost a third one, which is that when we talk about the future of Indigenous populations, we talk about them, but not with them."
Erosion, intense flooding and loss of sacred landmarks
The Federal Court visited the islands of Boigu, around 6 kilometres from the shores of Papua New Guinea, and Badu in June 2023 as part of the ongoing landmark climate case to see firsthand what is impacting Uncle Pabai, Uncle Paul and their communities.
The court heard that extreme weather events were causing erosion, changes to shorelines and intense flooding. Guda Maluyligal communities are also dealing with climate-related property damage, erosion of gravesites and sacred cultural landmarks, and disruption to food sources.
Climate science experts began giving evidence on Wednesday, with Professor David Karoly, a world leader in atmospheric climate science, first to take the stand.
Before court began, Guda Maluyligal Traditional Owner Uncle Pabai Pabai spoke about the prospect of losing the case, which is scheduled to conclude next year.
"We don't want to be the climate change refugees, because who you are will be lost," he shared.
"This is why we are fighting for our community to stay, that we are the people of the culture, from the land to the sea as well.
"So this is very important for us to hold on to our land."
A spokesperson for Climate Change Minister Chris Bowen said the government is committed to working with First Nations people on climate change, but that regarding the case, it would be inappropriate to comment while it is before the Federal court.