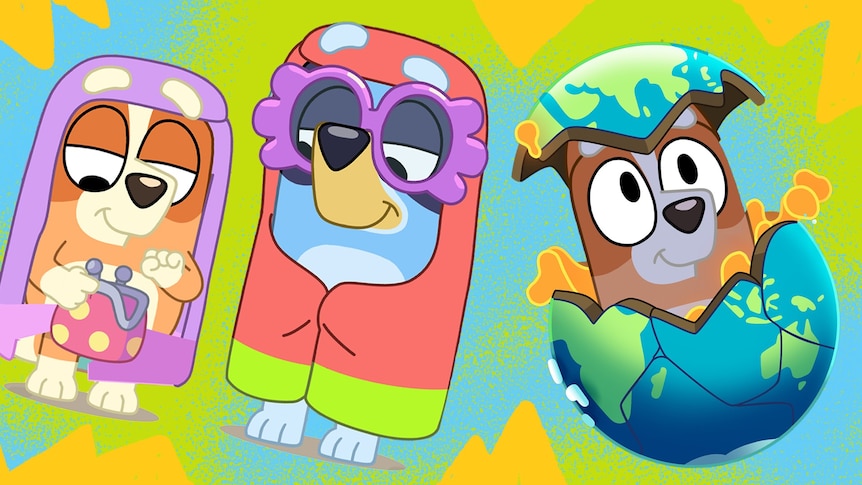 AceNewsDesk – Believe it or not, our favourite Blue Heeler and her family have now been in our lives for five whole years! Bluey is a show that revels in love, family, friendship and nature, and has taken the world by storm.
Ace Press News From Cutting Room Floor: Published: Nov.28: 2023: You can watch the 100 to 1 countdown on the Bluey Fest live stream and Bluey Series 1 to 3 on ABC iview: And hooray! There is more Bluey coming in 2024, including the longest episode yet — it's 28 minutes long and called The Sign: TELEGRAM Ace Daily News Link https://t.me/+PuI36tlDsM7GpOJe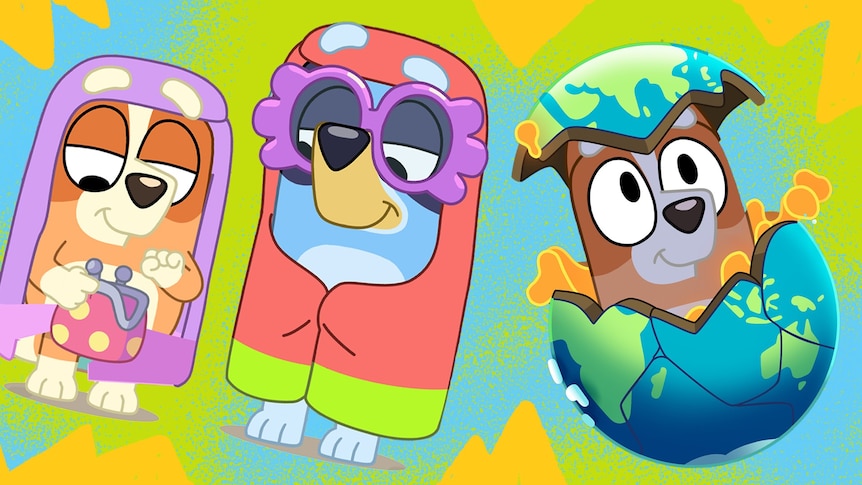 To celebrate this huge milestone, as part of ABC's Bluey Fest, we asked you to vote for your favourite episode in the Biggest Little Bluey Countdown!
And biscuits! A lot of people had opinions — more than 50,000 votescame in!
So get your cheese and crackers ready, 'cos here's your top five.
#5 Grannies
Here come the Grannies! Gets me every time.
This is the first episode we meet Granny Rita (aka Bingo) and Granny Janet (aka Bluey), and didn't they leave us wanting more?!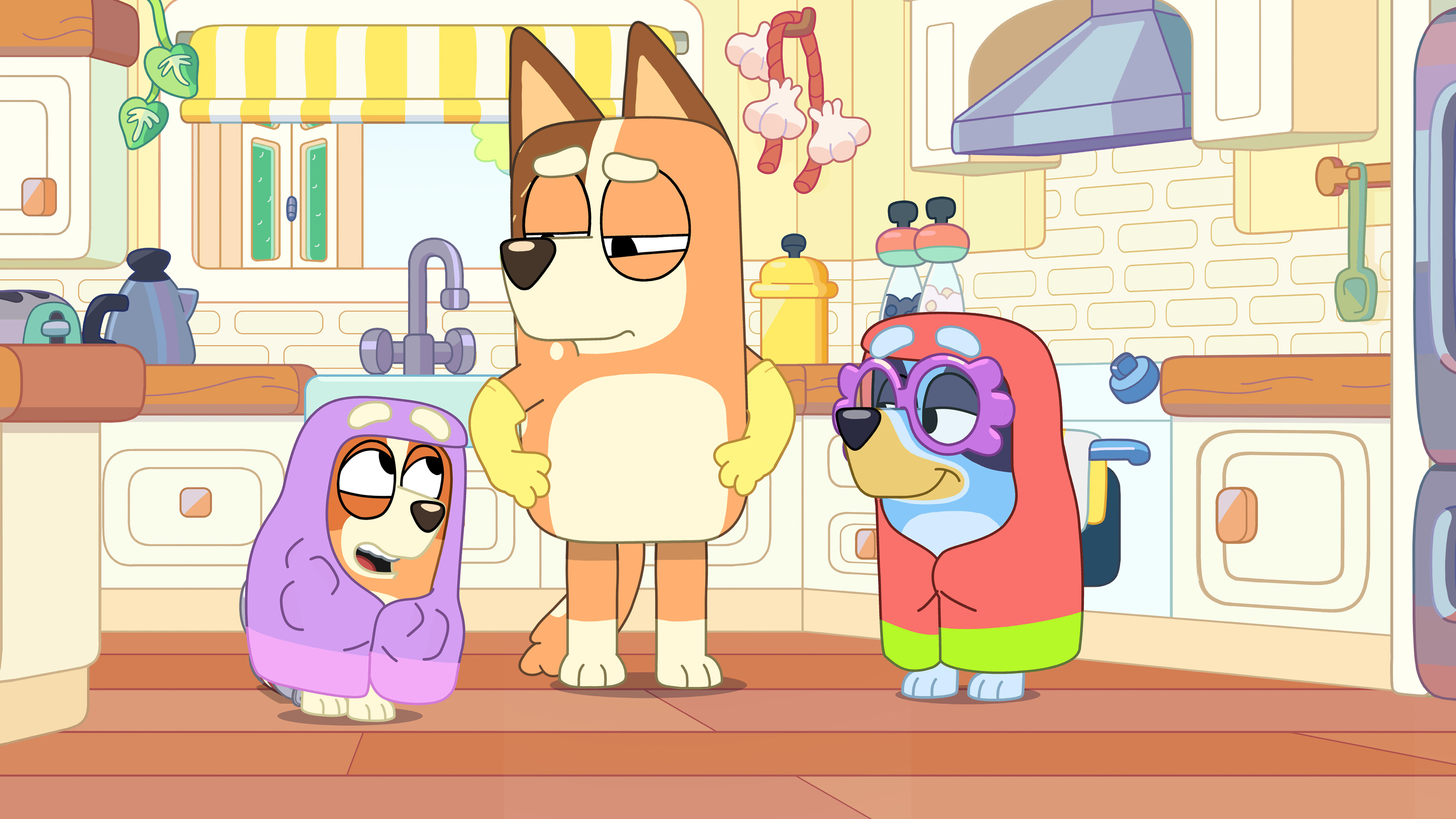 This episode has so many laugh-out-loud moments — including Bingo and Bluey's granny impressions, with their one-liners and their shaky voices.
Then there's Bluey and Bingo's actual Nana learning to floss (the dance, not the teeth), which I'm pretty sure kicked off the flossing craze in Australia and beyond.
Grannies also shares wisdom in Bluey's trademark non-preachy way; this episode provides a sisterly love lesson on being aware of others' feelings.
#4 Sleepytime
This is one of the favourites of Bluey executive director Daley Pearson.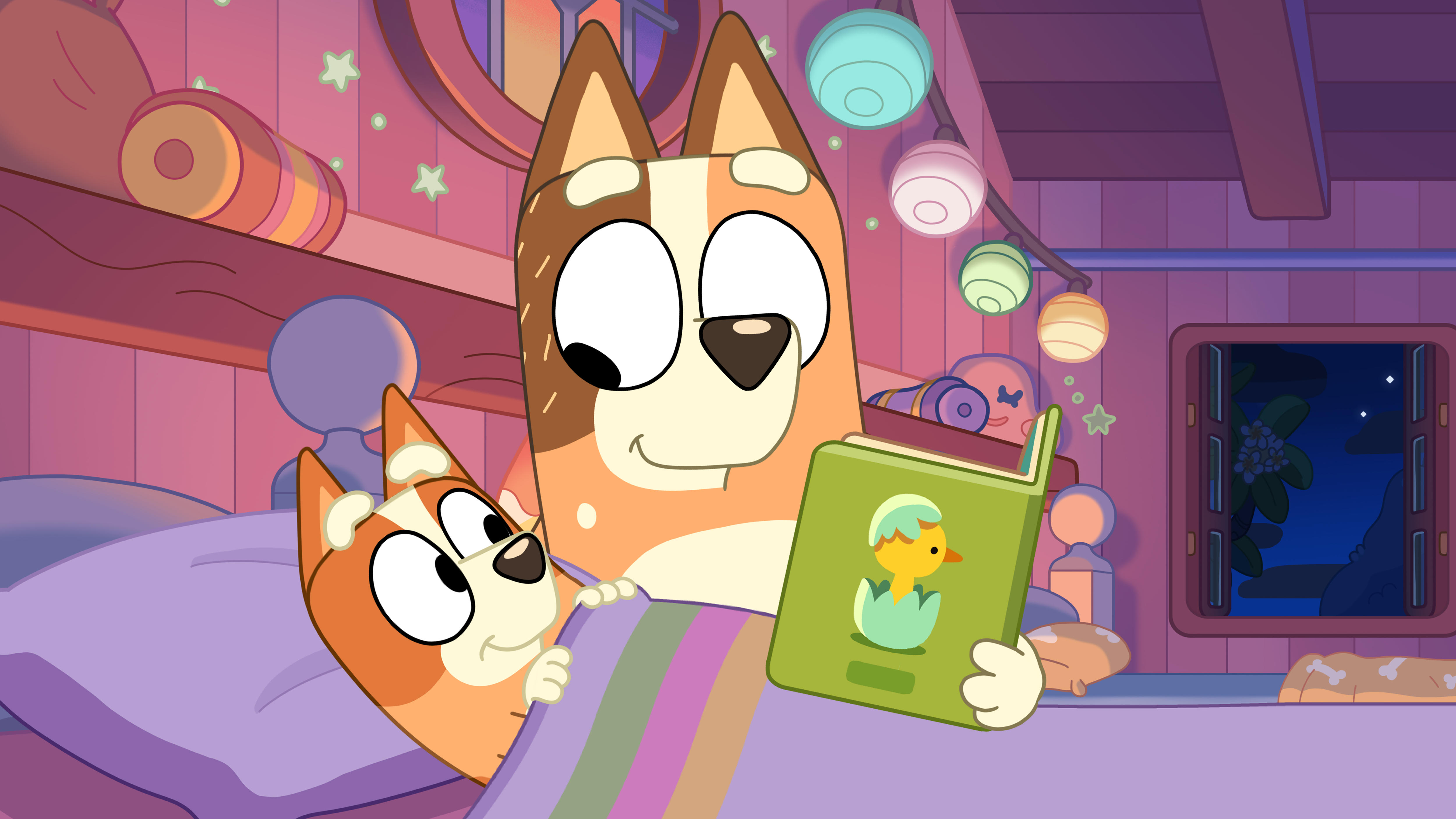 Pearson told ABC News Breakfast that all the teams involved in Sleepytime "went above and beyond".
"That episode has everyone's love and sweat," he said.
Sleepytime is the one where Bluey's little sister Bingo has her first go at having a big-girl sleep in her bed.
It's beautiful, cinematic and, like some other Bluey episodes, uses classical music.
Jupiter, from Gustav Holst's orchestral suite The Planets, supports Bingo's narrative as she travels into space, bravely seeking her independence.
Rolling Stone gave Sleepytime a shout-out in its Best TV Shows of 2020.
It said the episode was a "four-hankie dazzler about the challenges, rewards, and costs of growing up".
#3 Granny Mobile
The Grannies returned, and my family lost it — with squeals of laughter.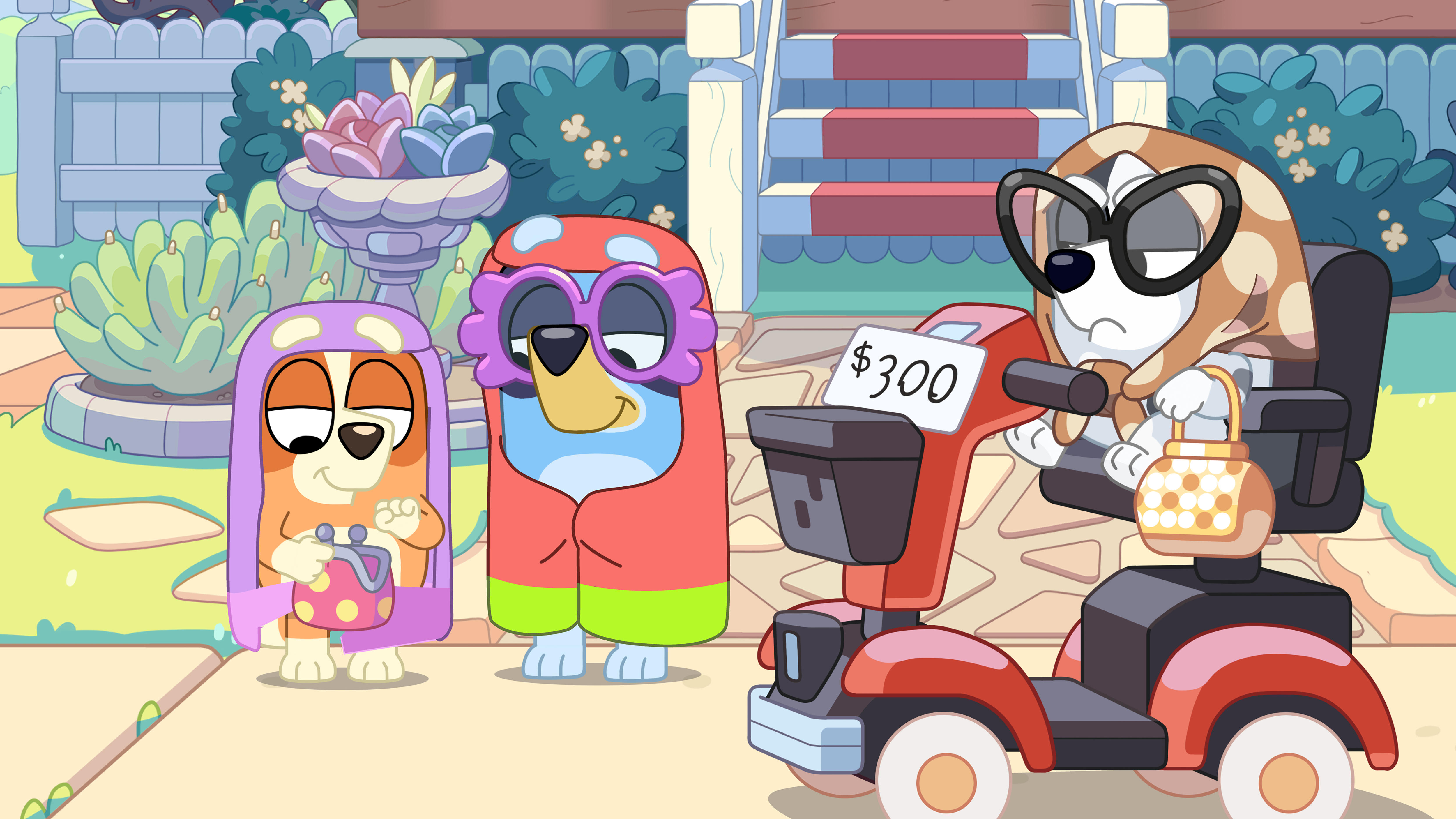 This time Bluey and Bingo's cousin Muffin come along for the ride as fan favourite Grouchy Granny.
In Granny Mobile, the Heeler family help their older and not-so-assertive neighbour Doreen to get the right price for items she is selling at a garage sale.
It is laugh-out-loud funny when Grouchy Granny Muffin meets real-life Grouchy Granny, and the two haggle over the cost of a granny mobile.
#2 Baby Race
Baby Race was in the first series of Bluey, and features the magically wise line from Bluey and Bingo's mum Chilli: "Run your own race".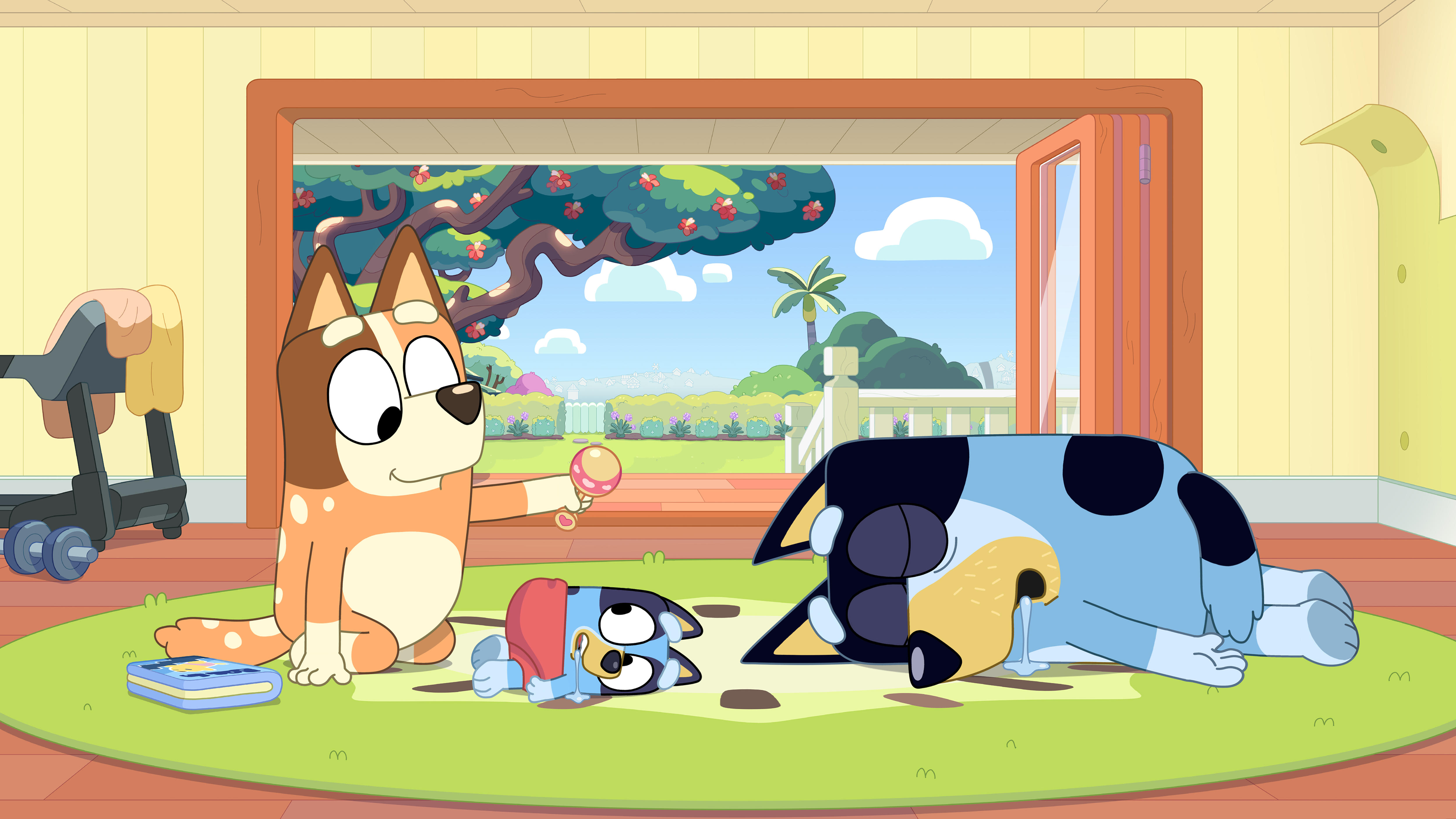 As a parent, I loved this episode. It not only shows children that we all learn differently and at our own pace, but it also reminds parents not to compare their children to other kids — or themselves to other parents.
Sounds like a no-brainer, but not so easy when you are sleep-deprived, overthinking and over-analysing way too much as you navigate the ever-changing world of parenting.
There were only 5,800 votes separating this episode from the number-one spot.
But there can only be one winner …
***Drum roll please***
#1 Cricket
Cricket certainly struck a chord with Bluey fans far and wide.
There were lots of big feelings about this episode on social media, and plenty of articles that raved about its magical appeal.
The episode features a neighbourhood game of cricket, with young Rusty's story taking the lead.
Rusty lives and breathes cricket. He practises and perseveres and he steps up when his older brothers and mates don't take it easy on him.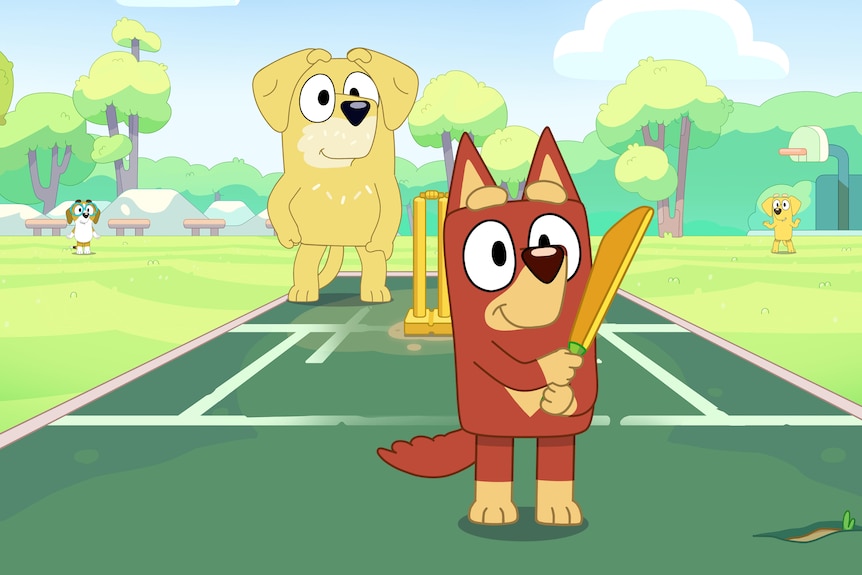 " What Australians love about themselves is everything in that episode," said Pearson on ABC News Breakfast.
"[It shows that] persistence will get you to a good place where you can achieve what your potential is, but it's also [about] fair play and being good to those around you."
Rusty's dad, who is serving in the Australian Army (and is voiced by Blue Wiggle Anthony Field), sums up all the feels in this episode in a letter he sends home to the family — with a postscript to Rusty.
"As you grow up, you'll face harder things than a cricket ball, and you'll have two choices: Back away and get out, or step in front and play a full shot," he writes.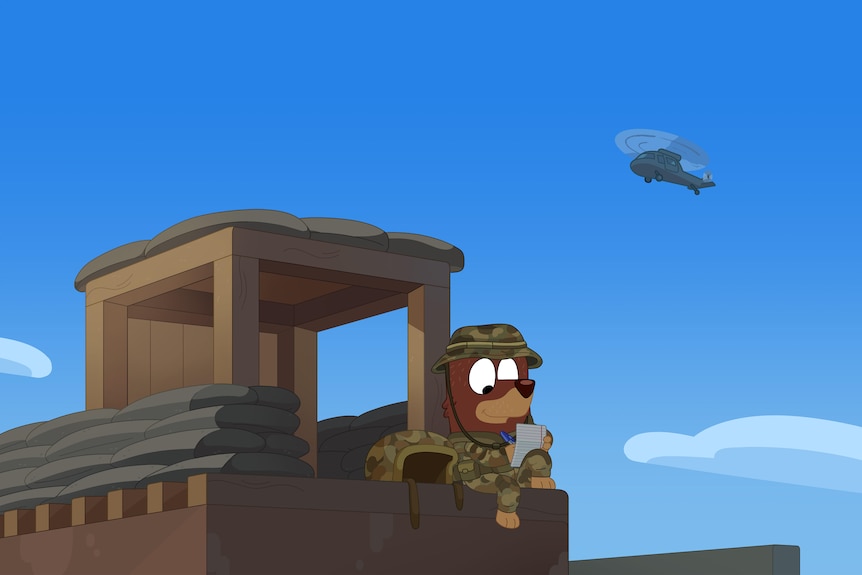 " Just keep your eye on the ball and take care of your little sister for me."
When Rusty eventually decides it is time to get out — he sets up a catch for his overjoyed younger sister — it's just beautiful!
Head of ABC Family & Children and Executive Producer of Bluey Libbie Doherty wasn't surprised about the number-one choice.
"Joe Brumm and the team at Ludo Studio have so perfectly captured the spirit of the game," she said.
"We hope all the backyard cricketers this summer give their younger siblings a catch, just like Rusty."