AceBreakingNews – Gale-force winds and floods have struck several countries in northern Europe as the region endured more heavy rain that forecasters say will continue into the weekend.
Ace Press News From Cutting Room Floor: Published: Oct.21: 2023: AP News Agency: TELEGRAM Ace Daily News Link https://t.me/+PuI36tlDsM7GpOJe
Three deaths in the UK have been blamed on the bad weather.
The winds are expected to hit hardest in the eastern part of Denmark's Jutland peninsula and the Danish islands in the Baltic Sea.
But the northern part of the British Isles, southern Sweden and Norway, and northern Germany are also in the path of the storm, named Babet by UK weather forecasters.
Eastern Scotland continued to bear the brunt of the stormy weather, with British forecasters issuing a new "red" warning, its highest, for parts of the region going into the weekend.
"This is not usual autumn weather," said chief meteorologist Andy Page.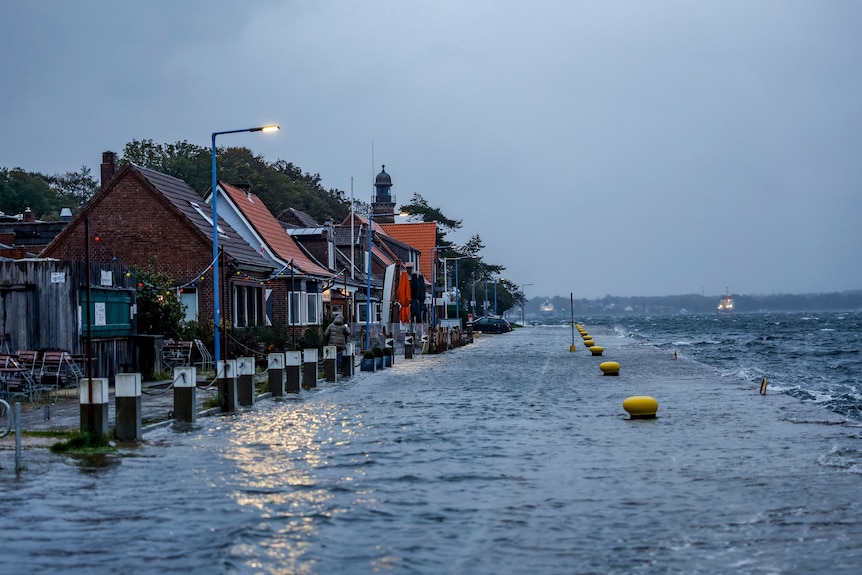 " This is an exceptional event, and we are likely to continue to see significant impacts with the potential for further flooding and damage to properties."
On Friday, police reported that a man in his 60s died after getting caught in fast-flowing flood water in the central England county of Shropshire.
In Scotland, a 57-year-old woman died on Thursday after being swept into a river in the region of Angus, where hundreds of homes were also evacuated.
Also on Thursday, a 56-year-old man died after his van hit a falling tree in the same area.
Though forecasters said the worst of the heavy rain in Scotland had passed, they warned that conditions will remain difficult, with river levels still on the rise and flood defences breached.
Some parts of the town of Brechin are only accessible by boat after its flood defences were overwhelmed by the heavy rainfall, raising concerns about further loss of life.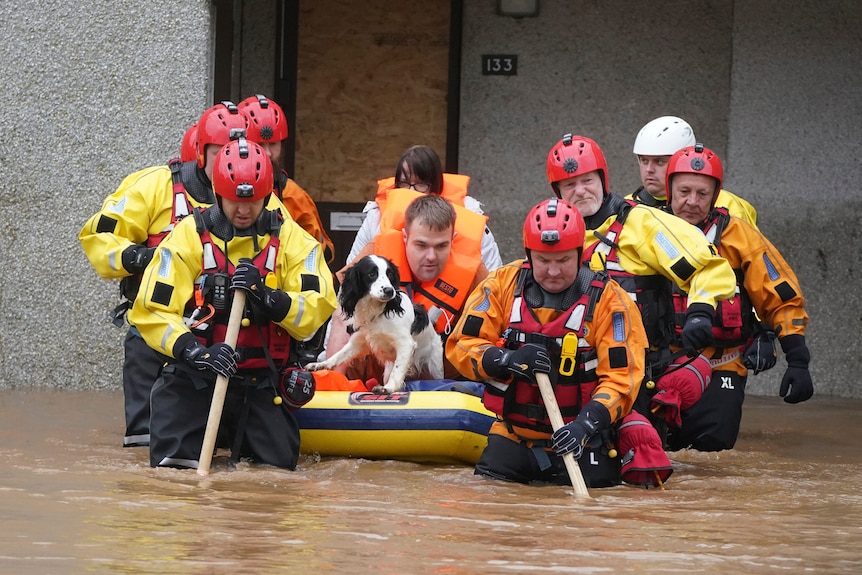 I cannot stress how dangerous conditions are in Brechin in particular," said Scotland's first minister, Humza Yousaf.
Wind gusts in excess of 100kph were reported.
Several major road sections and rail routes were closed in Scotland, while air passengers were facing flight cancellations.
The storm has already brought more than a month's worth of rain in the worst-affected regions in Scotland and was pummelling many parts of England on Friday.
At Leeds Bradford Airport, a flight arriving from the Greek island of Corfu skidded off the runway while landing in windy conditions. There were no reported injuries and ensuing arrivals were diverted to other airports.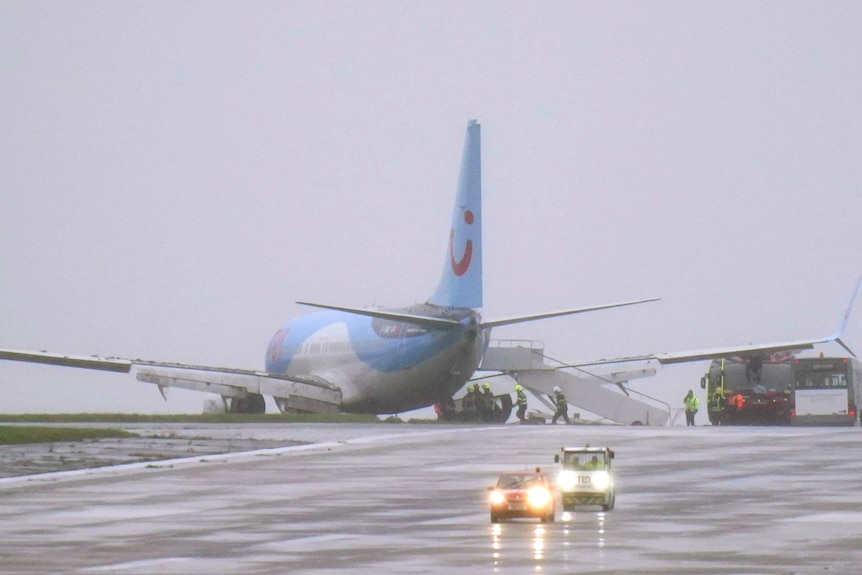 " We are working with the airline, relevant operations teams and emergency authorities to address this situation and remove passengers from the aircraft safely," a spokesperson for the airport said.
The swirling weather system was also hitting other parts of Northern Europe, particularly Denmark.
The Danish Meteorological Institute wrote on X, formerly Twitter, that it expects water levels "to exceed the 100-year event in several places".
Police in southern Denmark — the Danish region expected to be the worst hit — said a number of sections of road in low-lying areas were flooded and some trees had fallen.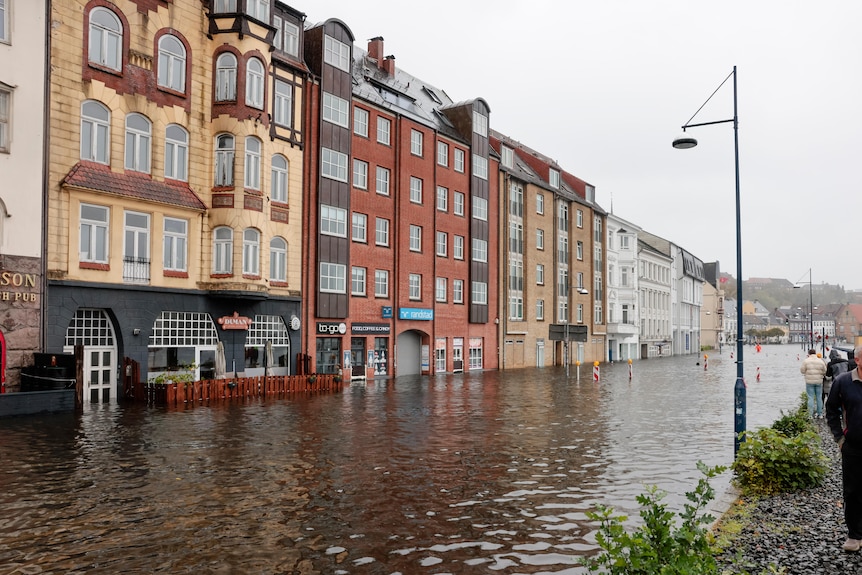 Police said a dyke was breached and urged people to immediately leave Sandersvig Strand on the Jutland peninsula.
Danish meteorologists issued their highest warning for "very dangerous weather" and said levels of some inland waters were expected to rise up to 240 centimetres above normal.
In neighbouring Sweden, meteorologists warned of the risk of extensive flooding which may cause limited access to roads and railways along the southern coasts of the Scandinavian country. Water levels were expected to begin dropping again on Saturday, Swedish meteorologists said.
A bridge near Norway's second-largest city was protectively closed, the Bergens Tidende newspaper said. Ferries across the region were cancelled and air traffic was hampered, with delays and a few cancellations.