#AceNewsReport – Feb.02: However, the Year of the Tiger marks the third year in a row Ms Bogard has missed out on celebrating Tết (Vietnamese for Lunar New Year) with her Vietnamese family in Ho Chi Minh City.
#AceDailyNews says its turning from Year of the OX to Year of the TIGER as Asian Australians' celebrations of Lunar New Year hampered by #COVID19 cases
Kindness & Love❤️ says Hope You & Your Family Have A Good New Year God Bless Amen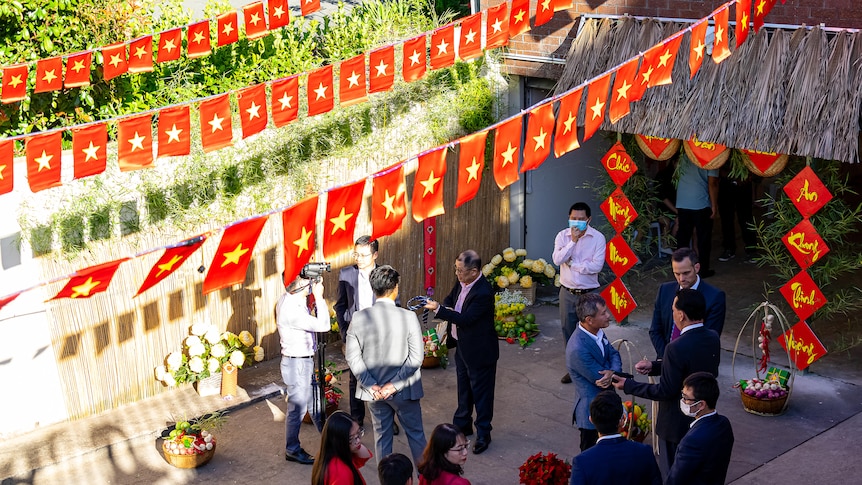 For Marianne Bogard, who is of Vietnamese and French origin, celebrating both Christmas and Lunar New Year is a highlight because her mixed ethnicity means "double the fun".
Prior to the pandemic, Vietnam-born but Sydney-based Ms Bogard would visit Vietnam every year with her Vietnamese mother and sister for the three-day celebration to welcome in the new zodiac animal.
"Tết brings me closer to the memories in Vietnam, but it makes me miss Vietnam even more," she said.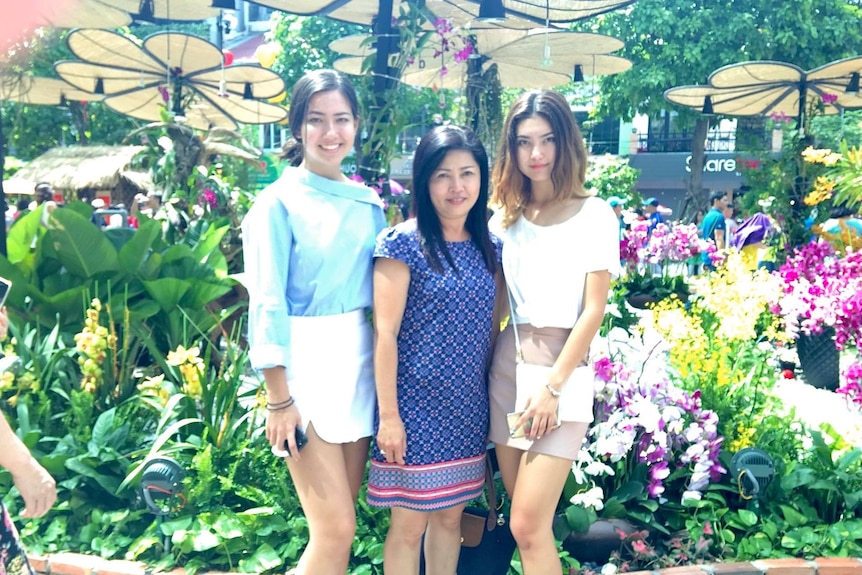 'All about family'
Ms Bogard says Tết is all about spending time with family to reconnect.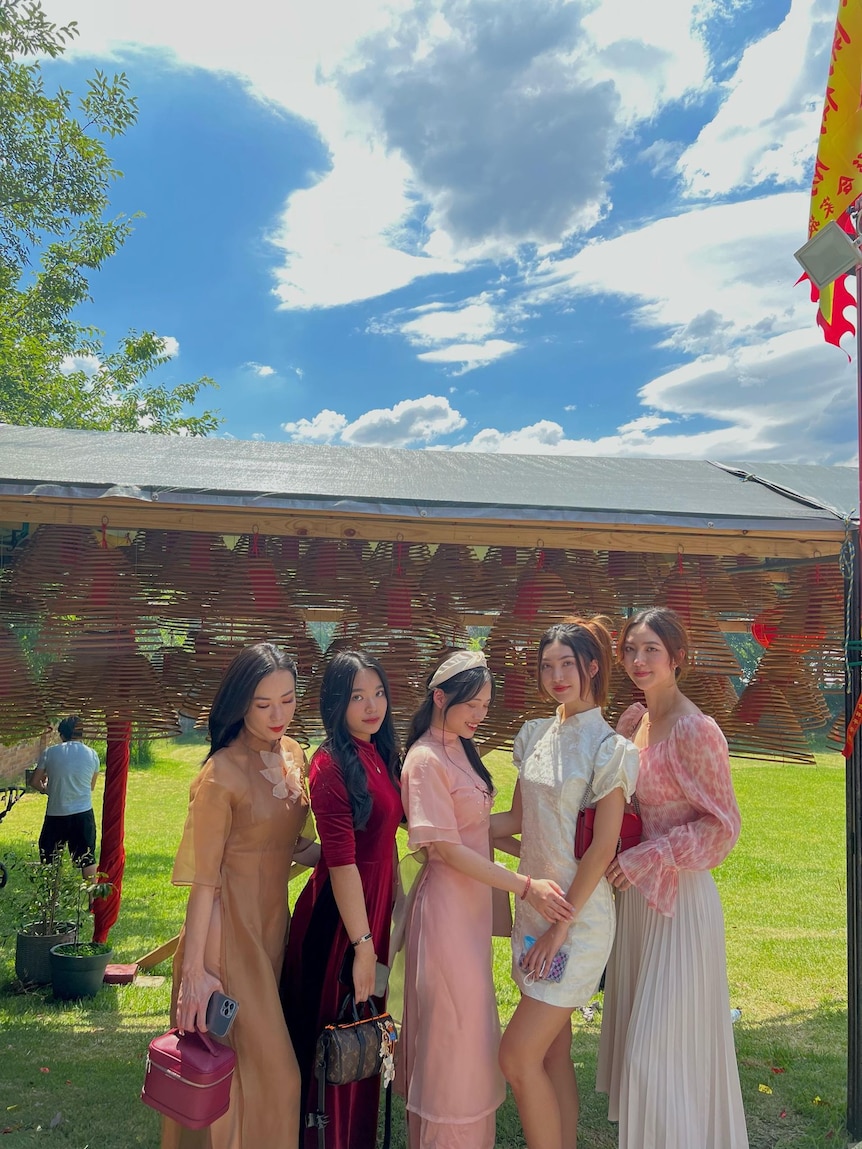 "I have really missed going to uncles' and aunties' houses to wish them luck and get red envelopes," she said.
"My mum's side of the family in Vietnam is really big — 11 brothers and sisters and their many children — so there are about 30 people coming together to celebrate.
"I have longed for the delicious caramelised pork and eggs — our family's signature for Tết — and missed playing cards, gambling at daytime and clubbing with my cousins at night."
Having moved to Australia in 2013, Ms Bogard realised she had been taking Tết for granted when living in Vietnam.
"I didn't appreciate Tết as much until I moved to Australia, because unless you live in Cabramatta (a predominantly Vietnamese community in Sydney), you don't get to experience the festivities and the joy it brings," she said.
"The plan for this year was just to go to yum cha in Cabramatta, then go to the temple during the day and have friends over for food and drinks at night."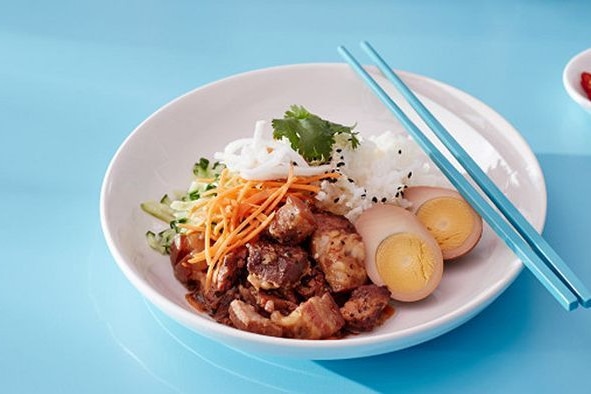 COVID-safe Chinese New Year
Malaysian-Australian Robert Hum's eldest son and daughter-in-law were unable to make it to Melbourne for the family's annual Chinese New Year family reunion.
"While I am sad to not see my eldest son's family, ensuring everyone stays healthy and COVID-free is of utmost importance with the continuation of COVID-19 into 2022," Mr Hum said.
He said one of his biggest disappointments was missing out on playing Mahjong with his family for a third consecutive year.
"Mahjong is a great relationship game that is all about give and take, which is very representative of Asian culture.
"When I was a five-year-old in Kuala Lumpur (in 1961), one of the most fun activities was playing Mahjong, and now it is an opportunity to talk about family topics like your children's career and cheapest food to buy."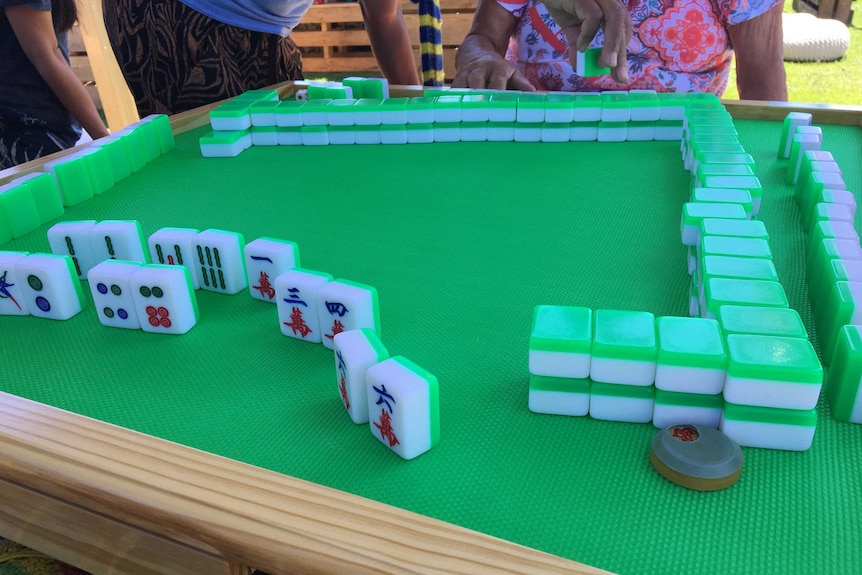 Mr Hum said Chinese New Year was an "auspicious occasion" and it was important for every family member to try to come together.
"We are having a smaller crowd at home and making sure everyone takes a rapid antigen test and receives a negative result before joining family activities," he said.
"We will still maintain the Chinese traditions of giving Ang Pow (red packets) to my children, even though they are adults and asking younger ones to wish all elder family members a happy and prosperous year."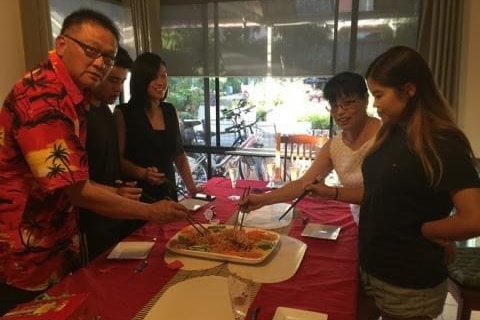 Not everyone can celebrate
While others are out celebrating the new year, Burwood man Qi Wei will be at home as a mark of respect for his father, who passed away in October from COVID.
Mr Wei, from China's Guangzhou province, will follow the cultural practice of refraining from visiting his friends and relatives during Chinese New Year.
"In many East Asian cultures, family of the deceased either refrain from celebrating or celebrate on a very modest scale to pay respects to the family member lost prior to the Lunar New Year," Mr Wei said.
"Visiting relatives and friends during this period will bring bad luck to them, so we avoid seeing during Lunar New Year unless absolutely necessary."
Mr Wei said he would still make dumplings with his children the way his father taught him ito welcome in the new year.
Mr Wei's family restaurant experienced a 50-per-cent decline in revenue in 2021. He said the approaching Lunar New Year was causing stress for his family.
"We were very worried about the costs of extravagant gifts and red packets after such a difficult year."
"While it is an emotional time for us, the silver lining is we no longer have to bear the brunt of holiday spending and have time to recuperate from the sorrows of the past year.
"It has taken a big load of pressure off our shoulders."
Blast from the past
Mr Binh Nguyen from Vietnam said staying in Australia during Lunar New Year allowed him to watch an organised display of firecrackers, a spectacle he had not experienced since childhood.
"Vietnam banned the use of explosives including firecrackers due to fire national security concerns over two decades ago.
"Children of my generation used to have an absolute blast when the firecrackers went off and I could hear that exciting sound again at the Vietnamese Embassy in Australia this year.
"It was so delightful and literally a blast from the past."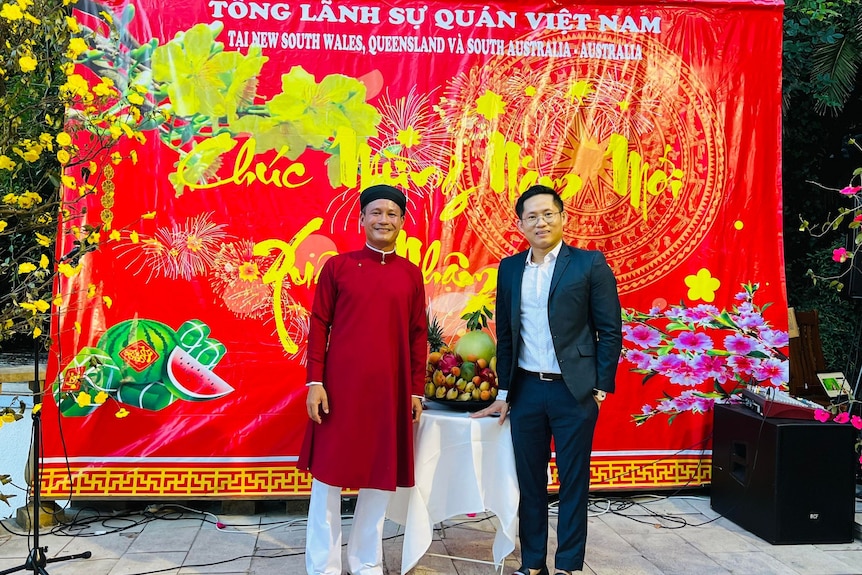 Mr Nguyen drove nearly 300 kilometres from Sydney to Canberra for this year's Vietnamese Embassy's Tết party.
"It was a wonderful chance to gather with Vietnamese students and communities from all around Australia.
"We gathered with some local and international friends to enjoy the delicacies of my homeland such as banh chung (sticky rice cake stuffed with pork and mung bean), authentic nem (Vietnamese spring rolls) and banh cuon (steamed rice rolls)."
"Tết is a time to celebrate the family spirit and it felt like one big happy family."
Chinese Horoscope 2022 – Year of the Tiger Meaning
According to Chinese astrology, each year corresponds to one of the twelve animals (Rat, Ox, Tiger, Rabbit, Dragon, Snake, Horse, Goat, Monkey, Rooster, Dog, and Pig), a cycle that repeats every twelve months.
The new Chinese Year of the Tiger starts on February 1 and lasts until January 21, 2023. It will also mark the end of the year of the Metal Ox in Chinese Astrology.
Why is Chinese New Year Celebrated on February 1, 2022?
The Chinese base their New Year celebration on the lunar calendar instead of the solar one used in the West. Therefore, people who follow the solar calendar always celebrate the New Year on January 1st. But the Chinese New Year will depend on the moon. Usually, it is celebrated in February, yet the exact day will vary from year to year. This year just happens to be on February 1, 2022.
The most recent years of the Tiger are 1938, 1950, 1962, 1974, 1986, 1998, 2010, and 2022.
According to the Chinese horoscope, 2022 is the year of the Water Tiger, a year of all types of extremes. In Chinese Astrology, the Chinese zodiac animal signs are grouped in six pairs according to the balance between Yin and Yang. Each of the six groupings is associated with one of six destiny aspects known as Houses. These Houses influence the overall characteristics of the time period in which the animal sign rules.
The Second House is the House of Expansion, which is associated with the Tiger and Rabbit. In the Year of the Tiger, there will be expansion through aggression and conflict in the world. In the year of the Rabbit, there will be expansion through diplomacy and talks usually to repair the damage caused by the Tiger's aggression.
In life and in love, the Tiger personifies grandness. Loyal and fierce protection of those entrusted to their care, Tigers will rule the jungle in 2022.
The Tiger is in third place in the Chinese Zodiac, and it is known as a landmark for the other signs, encompassing all the traits of a leader. They are logical, determined, and successful in helping others function optimally.
Each of us will go through significant changes: some will lose huge fortunes, others will gain power.
In 2022, the people with strong self-confidence that easily overcome their fear zone and naturally take risks will only have to gain.
The year of the Tiger 2022 is under the influence of the water element, which means that it will be a year in which we must make all kinds of changes in our lives.
At the same time, the Water element represents wealth, so the new Chinese year will definitely bring abundance and prosperity. Water amplifies the vital force, health, and essence of the Tiger's spirit.
The Water Tiger is discreet and does not want to stand out, but it will always trust its instincts.
In 2022, under the influence of the Tiger, the signs can take risks and don't fail, having only benefits both financially and romantically.
Chinese Horoscope 2022 for Each Zodiac Sign
Use our calculator to find out what is your Chinese zodiac sign, then choose your "animal" from the table, and discover your detailed Chinese horoscope for 2022.Calculate your Western and Chinese Astrological SignsChinese animal signBorn InRat Horoscope 2022 1936, 1948, 1960, 1972, 1984, 1996, 2008Ox Horoscope 2022
1937, 1949, 1961, 1973, 1985, 1997, 2009Tiger Horoscope 2022
1938, 1950, 1962, 1974, 1986, 1998, 2010Rabbit Horoscope 2022
1939, 1951, 1963, 1975, 1987, 1999, 2011Dragon Horoscope 2022 1940, 1952, 1964, 1976, 1988, 2000, 2012Snake Horoscope 2022 1941, 1953, 1965, 1977, 1989, 2001, 2013Horse Horoscope 2022 1942, 1954,1966, 1978, 1990, 2002, 2014Goat Horoscope 2022 1943, 1955, 1967, 1979, 1991, 2003, 2015Monkey Horoscope 2022 1944, 1956, 1968, 1980, 1992, 2004, 2016Rooster Horoscope 2022 1945, 1957, 1969, 1981, 1993, 2005, 2017Dog Horoscope 20221946, 1958, 1970, 1982, 1994, 2006, 2018Pig Horoscope 2022 1947, 1959, 1971, 1983, 1995, 2007, 2019
The Luckiest Zodiac Signs of 2022
The year brings extraordinary luck and happy moments to the Horses, and Dogs, signs that are traditional allies of the Tiger. Those born under these zodiac signs must focus on their goals, and they will be fortunate in all domains.
The Monkey and Snake signs are at the opposite pole, as luck will not be on their side in 2022.
They must avoid jealousy and envy at work and in their social circle and focus on improving personal projects. However, at the end of the year, they will enjoy their work and be blessed with unexpected success.
Also, those born Year of the Tiger must be careful with their health, avoid food excesses, and get more rest.
The Best Months of 2022 for all Zodiac Signs:
January, February, and March are the best months to change your job and start new projects.
April, May, and November are the lucky months in love, months in which those who are single can find a partner, and those in a relationship can think of extending their families.
The auspicious months for most zodiac signs are June, July, and August, in which many of them will get married, start building a house, or go on vacation.
Feng Shui and Lucky Symbols in 2022
The flying star # 8 of prosperity will be in the North-East throughout the Tiger year of 2022.
Activate this area of your house – the living room or office, using Yang water and place there a fountain or an aquarium.
Do everything in your power to spend more time in this area because it will be the best place in your house in 2022.
In 2022, the ruling Tai Sui is General He E. The position of Tai Sui is at North-East3.
In conflict with Tai Sui are the Chinese zodiac signs of the Monkey, Snake, and Pig.
Lucky numbers: 2, 4, 12, 22, 31, 45
Heavenly branch: Ren Yin
Lucky months: March, June, November
Lucky colors 2022: red, green, black, and yellow
Lucky direction: Northeast – This is the zone to target if you desire promotion in your career or just want a long-term expansion in wealth
In order to attract wellness, fortune, and health, it is recommended to place in the house and at the office Tiger statues or Feng Shui elements representing the three deities of wealth: Kwan Kung, Zhang Dao Ling, and Tsai Shen Yeh.
Read also:
Western horoscope 2022 for each zodiac sign, with a detailed forecast covering the astrology of the next 12 months
2022 Career Horoscope
2022 is a year of recovery for most zodiac signs – a year filled with promising changes, good developments, and new positions.
If you are an employee, chances of a good promotion and a reasonable monetary increment are quite high. Some of you may even branch out into your own profession or business.
An open-minded approach towards new opportunities, strategic planning, sustained hard work and timely implementation will fetch you more rewards.
Controlling your temper and becoming more flexible at the workplace should be your top priority, apart from staying motivated. Expect troubles in unexpected situations and practice perseverance.
Display a Tiger figurine in your North East. If you have a male as your boss, consider yourself double lucky. If you are into business, start dreaming about megaprojects as you will be able to mobilize resources and you will have the time for implementing them.
Using your adaptive abilities and business management techniques can rescue you from frequent emergencies.
Prepare yourself well for a better 2022. Accept the workload that you have to do, but don't get stressed out because of it. Carry a set of three Wou-Lou Coins with you. In the meanwhile, stay out of trouble with your business partners, team associates, and office politics of the employees.
Better be motivated, guided, and protected by the Great Kuan Kung by placing his statue or photo in the North East, lest you run out of steam quickly.
Most people doing trading or working in the entertainment industry, beauty parlor, health, will do better.
Wealth
The Year of the Tiger 2022 will be a rewarding year, as far as income is concerned.
Good fortune follows you throughout the year. You will also supplement the income by putting into profitable use, a creative idea of your own.
The problem here is not the money flow, which will be ample but your overspending of it. Prudent financial management is needed including cutting down superfluous expenses.
In 2022, windfall luck is quite high: share markets & and especially crypto may fetch you handsome profits. But a moment of indecision or fickle-mindedness will bring you crashing down with a heavy financial loss.
Display the Brass Five Element Pagoda Tower to avoid heavy financial loss. Carry a set of 3 Bat lock Coins for some increase in cash flow.
Love & Marriage:
2022 will be a lucky year for those who are single and looking for true love. The energy and zest for life will be intensified in the Tiger year.
You will be able to easily identify potential life partners and anticipate the connections with no romantic viability.
Those who are married or in a serious relationship will also go through a quite happy period in 2022, and there are fewer chances to encounter serious issues with their life partner.
However, some communication problems might occur, which they will easily overcome.
Health
The year 2022 may exhaust you both physically and mentally. Adequate rest and regular exercises are needed. Try jogging. Place a Brass Five Element Pagoda Tower to minimize health concerns.
When the Tigers get angry, they can do the unthinkable. Before acting, calm down, relax, and think before speaking. Meditation and yoga could be useful in 2022.
What Will Be the Fate of People Born in the Year of the Tiger 2022?
The children born in the spring of 2022 will have a peaceful life, without problems.
Those born in the summer of 2022 will be wealthy but restless from a young age. They will work hard all their lives, and they will hardly be able to relax.
The people born in the summer and fall of 2022 will have bright eyes, peace and happiness will accompany them in childhood, they will work hard during middle age and have a satisfying old age.
The Tigers born in the winter of 2022 will be good strategists and innate leaders. They will behave like true knights, and they will always be attentive to the people around them, always ready to jump to their aid.
Read also: Is 2022 a Good Year to Have a Baby?
Chinese New Year 2022 Celebration
Spring Festival, the Chinese New Year, is the most important Chinese holiday. It falls at the beginning of the year and symbolizes family reunification and happiness.
Chinese New Year is similar to New Year's Day in western countries. Traces of traditions and rituals of Chinese New Year celebrations have been around for more than a century.
Most celebration preparations begin a month before the Chinese New Year (similar to Christmas in Western countries) when people start buying gifts, things to decorate their homes, food, and clothes.
It lasts 15 days and ends with the Lantern Festival (Tuesday, February 15th). Only the first three days are a holiday for the Chinese.
Conclusion
2022 will be a year favoring action, and courageous movement. Change will be the keyword this year. All signs will feel the restlessness of the Tigers influence motivating changes in many key areas of life. Many may pick up and change residence or jobs or both (possibly more than once.)
The Water element symbolizes clear thinking, sincerity, and accuracy. For greatest success, learn to compromise with those who are in a position to help you.
Tiger years are a time of commotion, uproar, and bold new moves. An unusually charismatic influence, more action-oriented, and more impulsive is active. Takeovers, marches, and empowered forces will finally make their move. In all endeavors ask yourself the question, "Is this a rash decision?"
#AceNewsDesk report ………..Published: Feb.02: 2022:
Editor says …Sterling Publishing & Media Service Agency is not responsible for the content of external site or from any reports, posts or links, and can also be found here on Telegram: https://t.me/acenewsdaily all of our posts fromTwitter can be found here: https://acetwitternews.wordpress.com/ and all wordpress and live posts and links here: https://acenewsroom.wordpress.com/and thanks for following as always appreciate every like, reblog or retweet and free help and guidance tips on your PC software or need help & guidance from our experts AcePCHelp.WordPress.Com