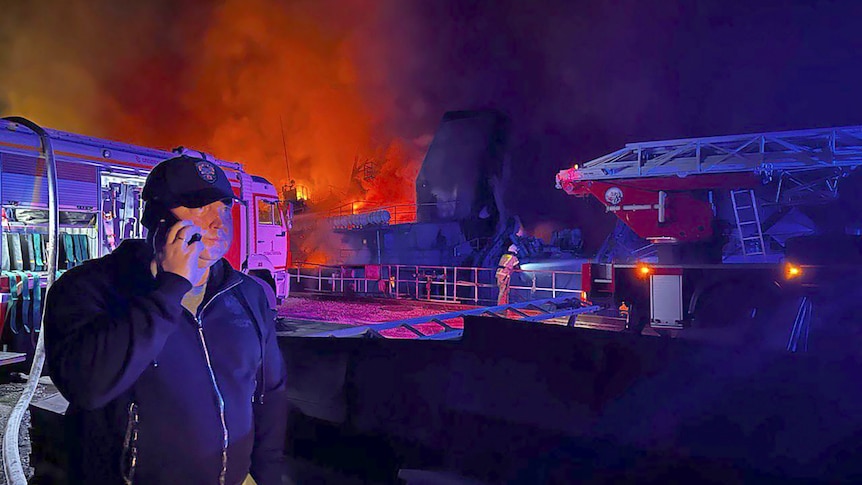 Ace Press News From Cutting Room Floor: Published: Sept.22: 2023: AP News Agency & Reuters News Agency: TELEGRAM Ace Daily News Link https://t.me/+PuI36tlDsM7GpOJe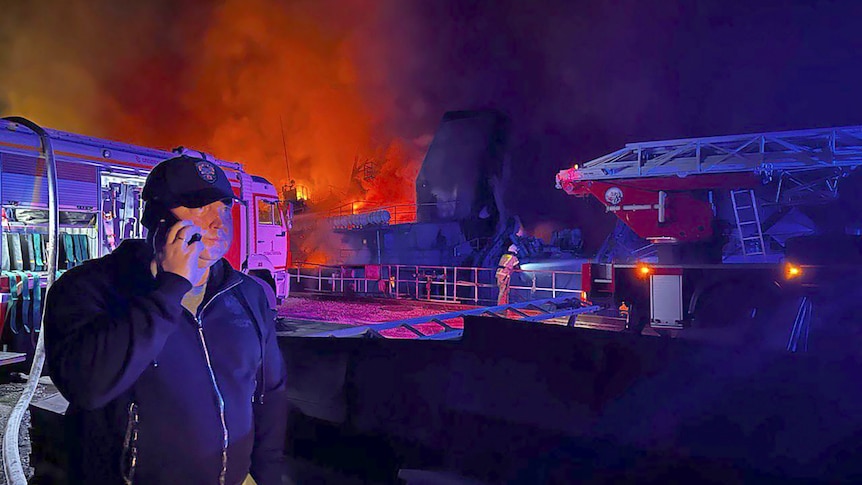 Ukraine carried out a missile strike on the headquarters of Russia's Black Sea Fleet, according to officials on both side of the conflict.
Russia's defence ministry said one serviceman was missing after the attack, while its air defences had shot down a total of five missiles.
Videos and photos showed large plumes of smoke over the building in Sevastopol in annexed Crimea.
The Russian-installed governor of Sevastopol, Mikhail Razvozhayev, said firefighters were battling a blaze, and more emergency forces were being brought in, an indication that the fire could be massive.
Mr Razvozhayev said there were no civilian casualties or damage to civilian infrastructure.
In an apparent acknowledgement of Ukraine's responsibility for the barrage, the country's air force commander posted a video of air sirens blazing and smoke rising from the building along with a message thanking the pilots.
"We promised that 'there will be more,'" Leutenant General Mykola Oleschuk said.
A stream of ambulances were arriving at the fleet's headquarters and shrapnel was scattered hundreds of meters around, Russia's TASS news agency reported.
Mr Razvozhayev initially warned Sevastopol residents that another attack was possible and urged them not to leave buildings or go to the city centre.
Ukrainian officials, who have claimed responsibility for a series of other recent attacks on Crimea, didn't immediately announce Kyiv launched the strike.
He later said there was no longer any air strike danger but reiterated calls not to go to the central part of the city, saying roads were closed and and unspecified "special efforts" were underway.
Sevastopol residents said they heard explosions in the skies and saw smoke, Russian news outlets reported.
Images circulated in Ukrainian Telegram channels showed clouds of smoke over the seafront. The Associated Press could not immediately verify the videos.
The port city of Sevastopol serves as the main base for Russia's Black Sea Fleet.
Last week, the Russian-installed authorities there accused Ukraine of attacking a strategic shipyard in the city, damaging two ships undergoing repairs and causing a fire at the facility.
The attack on the shipyard was the biggest in weeks.
Editor says …Sterling Publishing & Media Service Agency is not responsible for the content of external sites or from any reports, posts or links thanks for following as always appreciate every like, reblog retweet and comment thank you