AceNewsDesk – Recently when I stood at the petrol pump watching the price to fill my tank with unleaded petrol soar above $80, I wondered how much the men who operate the world's oil cartel understand the impact they are having on people's lives.
Ace Press News From Cutting Room Floor: Published: Sept.19: 2023: ABC Business News: TELEGRAM Ace Daily News Link https://t.me/+PuI36tlDsM7GpOJe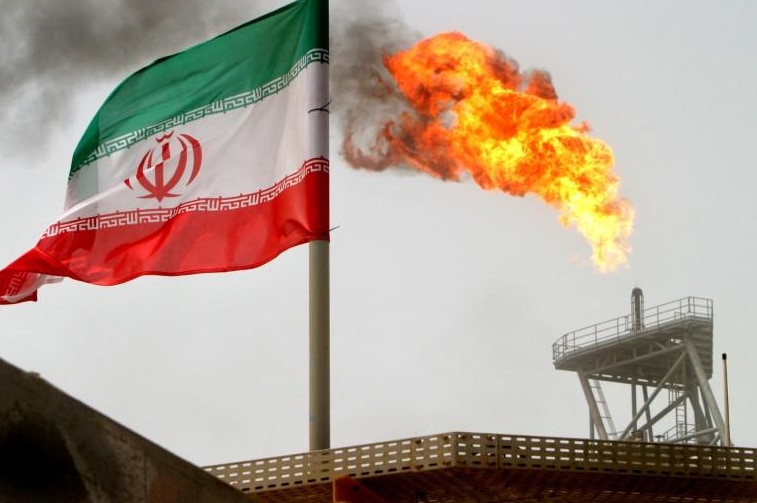 That "cartel", as some describe it, is OPEC (Organization of the Petroleum Exporting Countries).
It was first formed in 1960 in Baghdad, Iraq, as a challenge to Western dominance.
Five countries — Iran, Iraq, Kuwait, Saudi Arabia and Venezuela — restructured the global system of oil production in favour of oil-producing states and away from an oligopoly of dominant Anglo-American oil firms known as the Seven Sisters.
They wanted to bring stability to the world oil market by coordinating energy policies and ensuring a fair price for their exported oil.Iran was one of five founding members of OPEC.
OPEC now has 13 members, led by Saudi Arabia, and they are predominantly based in the Middle East, North and West Africa, and South America.
In 2016 when the world was getting worried about America's influence over the oil market, OPEC signed an agreement with 10 other oil-producing countries, including Russia, creating what's called OPEC+.
Together, these 23 countries produce about 40 per cent of the world's oil. They meet every month to decide on production targets.
Because OPEC can control prices — by cutting production and reducing supply – it's been described as a powerful cartel.
And it is making no secret of the fact that it is trying to extend its influence.Joe Biden visited Saudi Arabia in July, meeting with Saudi Crown Prince Mohammed bin Salman at Al Salman Palace.
A weaker Aussie dollar means the price we pay for oil is higher
The weaker Australian dollar is also increasing the price we pay for oil and therefore petrol.
We've seen the price of oil go above $US94 a barrel this week, after a three-week run of gains, and some analysts fear it could reach more than $US100 a barrel in the coming weeks.
That will keep the price of unleaded petrol hovering around or above $2 a litre for some weeks yet.
There's also optimism about a recovery in demand in China that could further feed demand for crude oil.
Saudi Arabia's Energy Minister Prince Abdulaziz bin Salman on Monday defended OPEC+ cuts to oil market supply, saying international energy markets need light-handed regulation to limit volatility.
Speaking at the World Petroleum Congress in Calgary, Alta., Prince Abdulaziz said there was ongoing uncertainty about Chinese demand, European growth and central bank action to tackle inflation. But when asked about Chinese demand, Prince Abdulaziz said the situation "is not bad yet."
The risk is that by ensuring the price of oil (and thereby petrol) continues to spike, this could further feed into inflationary pressures and lead to more interest rate hikes.
The Reserve Bank is releasing its minutes on Tuesday explaining why it held off on a rate hike at this month's meeting.
And although there's growing consensus that the central bank is near the end of hiking interest rates, these oil uncertainties could present another problem for the RBA board and Australians.
OPEC cuts production, tries to recruit new members
The OPEC group recently announced it will scale back oil production by more than a million barrels of oil a day, on top of existing cuts of 2 million barrels a day agreed on in October 2022.
The move also comes off the back of Russia's decision to maintain its ongoing production cut of 500,000 barrels a day for the rest of 2023.
This move was made over fears of a possible worldwide recession.
A Saudi energy ministry official told the official Saudi Press Agency that the move was "a precautionary measure aimed at supporting the stability of the oil market".
In other words, if a recession were to occur and OPEC was oversupplying the world with oil, it would crash the price of the fuel.Russia is the world's third largest oil producer.
Its pre-emptive strike (to stave off a recession that has not yet eventuated and may not) has caused the price of oil, and thereby prices we pay at the pump, to soar.
As the price pressure on everyday Australians increases, the members of the oil cartel further benefit.
The Guardian recently reported on analysis that shows that oil and gas industry has delivered $US2.8 billion ($4.7 billion) a day in pure profit for the last 50 years.
Professor Aviel Verbruggen, the author of the analysis, noted the vast total captured by petrostates and fossil fuel companies since 1970 is $US52 trillion, providing the power to "buy every politician, every system" and delay action on the climate crisis.
The United States Energy Information Administration estimates that OPEC members earned about $US888 billion in net oil export revenue in 2022.
And OPEC's secretary-general Haitham al-Ghais recently told CNBC that they are actively open to recruiting new members to better coordinate the amount of oil they produce in an effort to influence prices.
While he would not be drawn into disclosing the names of potential new members, he talked of recent visits to oil-producing countries.
That could give OPEC greater geopolitical leverage and heighten political tensions.Saudi Crown Prince Mohammed Bin Salman shakes hands with Chinese President Xi Jinping during the China-Arab summit in Riyadh, Saudi Arabia last year.
Is OPEC's influence waning as we move away from fossil fuels?
But some analysts believe OPEC's influence is waning. And some disagree it's a cartel (or at least a successful one).
Since its inception, OPEC has had problems with its cartel members agreeing on and coordinating their policies.
OPEC members have also been involved in numerous conflicts throughout the organisation's history and there's been reports of member nations "cheating" to make more money.
The influence of individual OPEC members on the oil market usually depends on their levels of reserves and production.
Saudi Arabia, which controls about one-third of OPEC's total oil reserves, plays a leading role, and new member Russia is playing a significant role now too.
That's led to political tensions with the US.Petrol prices are expected to continue to rise amid a higher oil price.
In October when OPEC cut production, America strongly criticised the decision, suggesting it was made for political reasons (Saudi Arabia, denied this).
The US is still the world's biggest oil consumer, accounting for over a fifth of the globe's consumption, followed closely by populated countries including China, India, Russia and Japan.
Since 1970s, OPEC has often had a rocky relationship with the US, which has been increasing production of shale (unconventional oil produced from oil shale rock fragments) to reduce their reliance on crude oil.
As recently as March a group of bipartisan American senators tried to reintroduced legislation to pressure the OPEC oil production group to stop making output cuts.
But as economies move away from fossil fuels, some believe that over time OPEC's influence could diminish.
US President Joe Biden has called for massive investments in clean energy production, and many analysts believe that as more people opt for electric vehicles and climate change concerns rise, OPEC's influence will further wane.
For now, OPEC still maintains its cartel and enormous economic and political leverage.
That gives a handful of men in other countries much control over our everyday lives.
Editor says …Sterling Publishing & Media Service Agency is not responsible for the content of external site or from any reports, posts or links and thanks for following as always appreciate every like, reblog or retweet and comment thank you