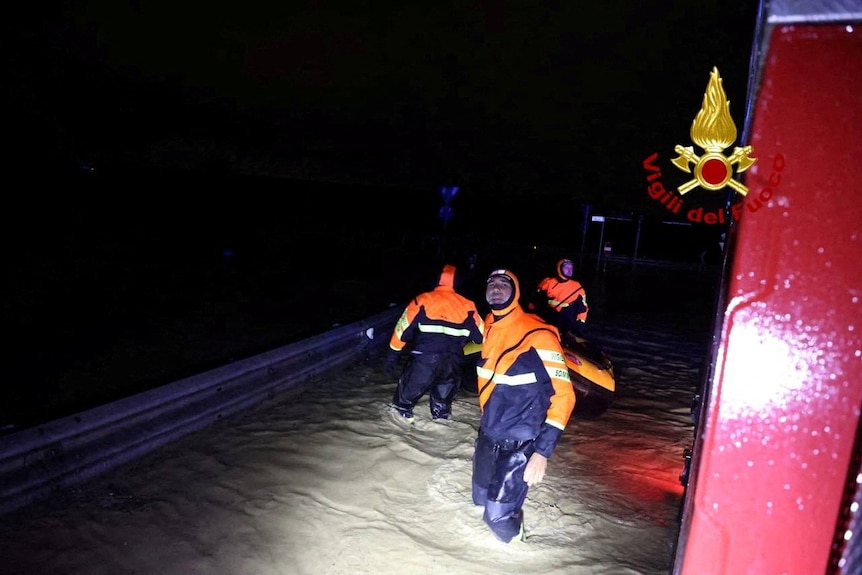 AceWeatherDesk – A fierce storm causing heavy flooding and winds has killed at least eight people and inundated parts of Italy, Spain and France.
Ace Press News From Cutting Room Floor: Published: Nov.04: 2023: AP News Agency & Reuters News Agency: TELEGRAM Ace Daily News Link https://t.me/+PuI36tlDsM7GpOJe
Storm Ciarán, which follows on the heels of Storm Babet two weeks ago, was driven by a powerful jet stream that swept in from the Atlantic.
Here's how the affected regions are coping:
Italy
At least five people died near Tuscany and several remain missing after rivers overflowed due to heavy rains in central Italy, local authorities said on Friday.
A bridge collapsed near the city of Pistoia, killing two people.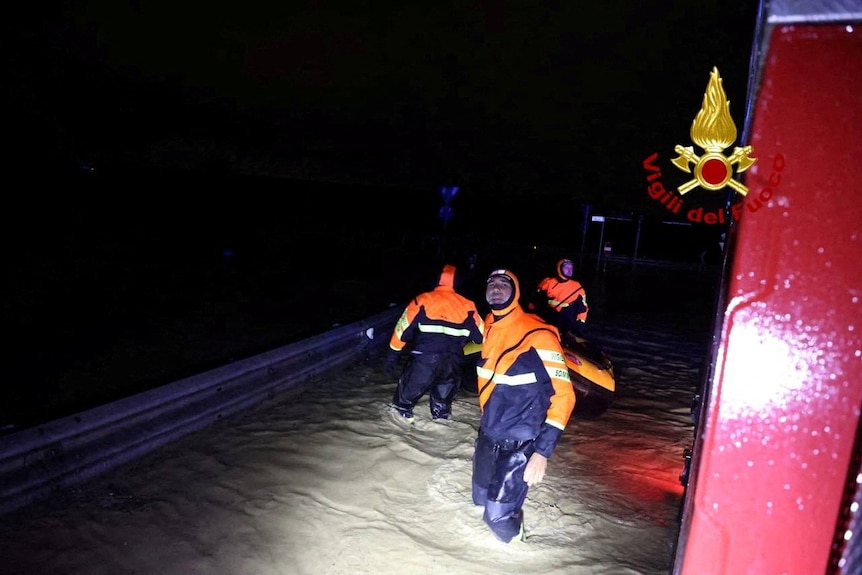 Another person died in the town of Rosignano, and a person was reported missing in the Veneto region.
"Over 200 millimetres of rain have fallen in three hours," Civil Protection rescue head Luigi D'Angelo told Sky TG24 television.
The government has declared a state of emergency, with an initial allocation of 5 million euros ($AU 8.2 million) for the worst affected areas
"I would like to express profound condolences on behalf of myself and the government for the victims," Italian Prime Minister Giorgia Meloni said in a statement.
There had been fears that the River Arno could burst its banks in the historic city of Florence but Tuscan Governor Eugenio Giani said the high water peak had passed without major incident.
Patients from three separate hospitals had to be moved to other facilities and many buildings were seriously damaged, Mr Giani said.
The defence ministry has sent helicopters, trucks and water pumps to the flood-hit areas, Defence Minister Guido Crosetto said.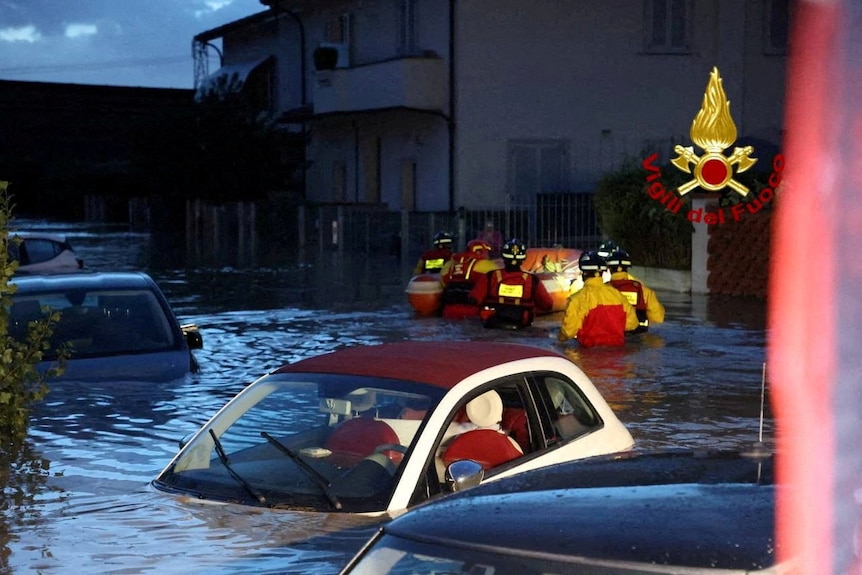 France
A truck driver was killed when a tree fell on him in France while a second death was reported in Le Havre, according to authorities.
French Interior Minister Gerald Darmanin said 15 people, including seven firefighters, had been injured.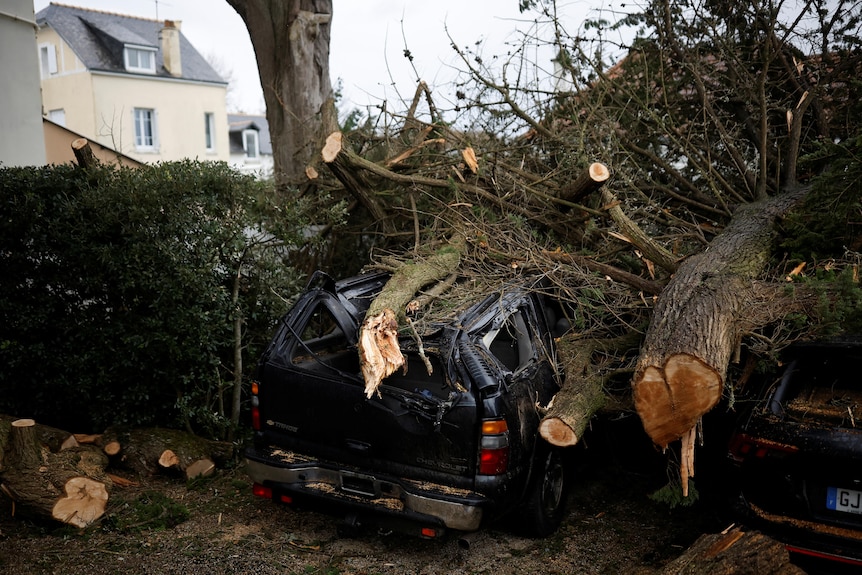 About 1.2 million households were also left without electricity.
Authorities in Finistere and Brittany urged people to stay at home and avoid winds, which were hitting 207 kilometres per hour, leading to reports of 20-metre waves off the coast.
About 1,300 people had to be evacuated in the Finistere city of Brest after a crane fell, Mr Darmanin added.
However, the storm showed some signs of abating, with the Meteo France weather service reducing its alert for strong winds in Mache, Finistere and Cotes d'Armor from red to orange.
Spain
Falling trees caused the death of a woman in the Spanish capital Madrid.
The storm's winds also abetted a wildfire in eastern Spain that has burned some 2,000 hectares of land and forced the evacuation of 850 people from four towns, according to officials.
Around 200 firefighters and emergency soldiers were deployed to try to extinguish the day-old blaze near the town of Montitxelvo.
Water-carrying planes and helicopters were also expected to be used.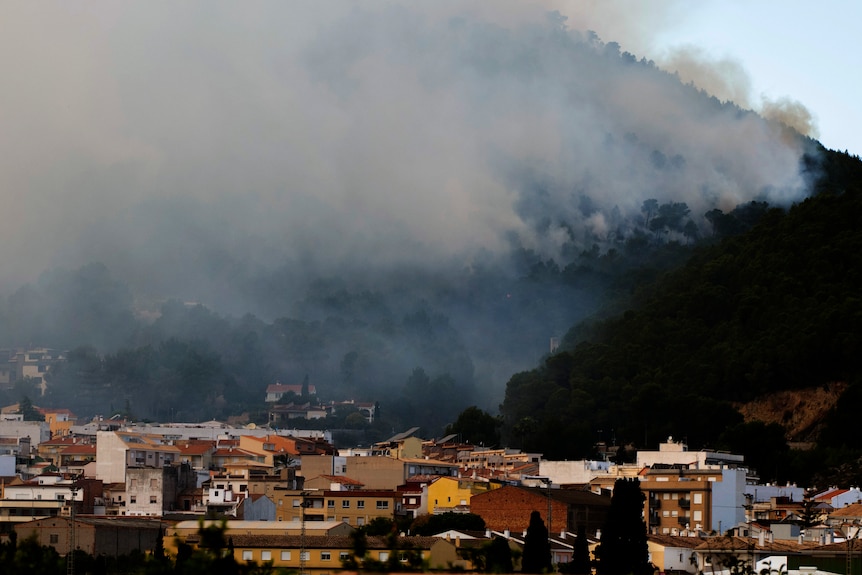 Ski resorts La Pinilla and Estaca de Bares registered wind velocities of more than 150kph, AEMET said.
Airport operator AENA said 42 flights in Spain were cancelled.
Spain's state-run weather agency AEMET also issued red warnings on Thursday local time for the northern regions of Galicia and Cantabria, where waves as high as nine metres were expected.
Netherlands
Falling trees also killed a woman in the south of the Netherlands.
Dutch Airline KLM scrapped hundreds of flights to and from Amsterdam.
International trains from the Dutch capital to Paris were also cancelled, and shipping lanes in the south-west of the country were closed.
Elsewhere across Europe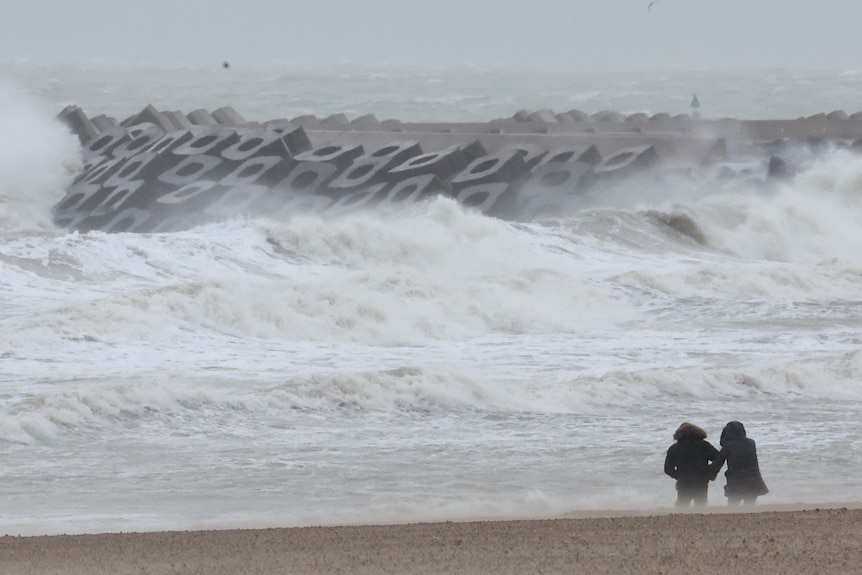 Two people — a five-year-old and a 64-year-old German tourist— also died in the Belgian town of Ghent from falling branches, according to the prosecutor's office.
In Austria's southern Carinthia province, wind and heavy rain led to landslides, blocked roads and power cuts.
About 1,600 households were without electricity early Friday, the Austria Press Agency reported.
The Channel Islands were among the worst hit in Britain, with the BBC reporting that windows had been blown in and one roof ripped off a house on Jersey.