This is our daily post that is shared across Twitter & Telegram and published first on here with Kindness & Love XX on peace-truth.com/
#AceNewsRoom in Kindness & Wisdom provides News & Views @acebreakingnews
#AceNewsDesk – King Charles's coronation was in May. He'll be presented with a different crown in Scotland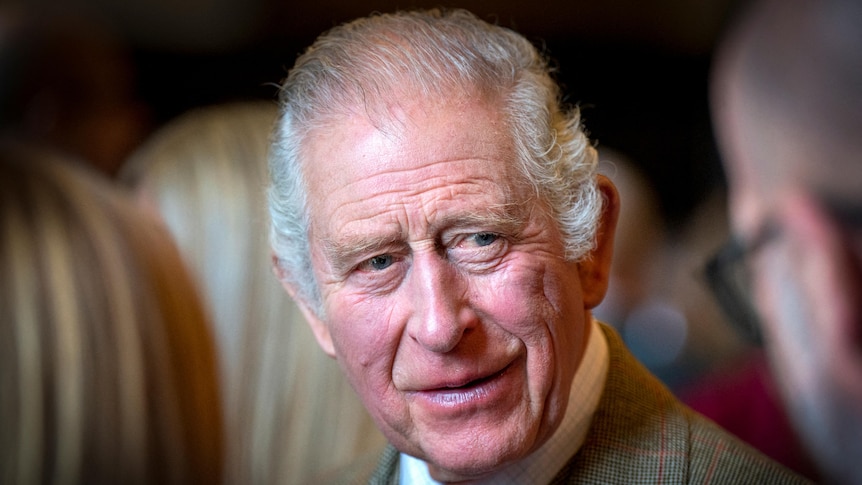 King Charles III will be presented with another crown this week as Scotland marks his coronation in Edinburgh.
He will be presented with what's called the Honours of Scotlandfollowing a grand procession with all the royal trimmings — a pipe band, military horses and an aerobatic display. 
Here's what to expect.
What's happening on Wednesday?
Edinburgh will see a lot of royal pomp and pageantry on Wednesday afternoon, local time. 
There will be a royal procession, with King Charles and Queen Camilla as well as The Duke and Duchess of Rothesay — another title of Prince William and his wife Catherine. 
There will also be a procession of about 100 people representing aspects of Scottish life.
The Honours of Scotland will be escorted from Edinburgh Castle under military and police escort.
King Charles will be ceremonially presented with the Honours of Scotland during what's called a National Service of Thanksgiving and Dedication at St Giles' Cathedral.
Britain's Royal Air Force Aerobatic Team, the Red Arrows, will close things out with a display in the Edinburgh sky.
What are the Honours of Scotland? 
That's a term used for a trio of royal regalia:
Crown of Scotland
Sword of State
A silver-gilt sceptre
They will be ceremonially presented to the King, but it's not like he'll be wearing it around the house or stashing it in his wardrobe — these kinds of priceless royal treasures are on public display.
Hundreds of years ago, the Honours of Scotland were used for coronations and were taken to sittings of Parliament in Edinburgh to signify the sovereign's presence until the Treaty of Union in 1707.
They haven't been used for coronations since 1651 and went on public display in 1819.
In 1953, they were formally presented to Queen Elizabeth II and The Crown of Scotland was placed on her coffin during a service at St Giles' Cathedral before her funeral in September. The crown is usually on display at Edinburgh Castle. (Supplied: Edinburgh Castle)none
Hasn't the coronation already happened?
Yes, King Charles III's coronation was on May 7. 
That was when he and Queen Camilla were officially crowned at the Westminster Abbey in London.
Some people are referring to it as a second coronation, but that's not exactly right. 
The Scottish government says the events on Wednesday are being held  "to mark the Coronation of His Majesty King Charles III and Her Majesty Queen Camilla".
Wasn't Charles already declared King in Scotland?
Yes.
King Charles was formally declared sovereign in September, following the death of his mother Queen Elizabeth II.
This was quite ceremonial but it wasn't a coronation.
Events including military processions and gun salutes were staged in London, Windsor, Edinburgh, Cardiff and Belfast.
And didn't King Charles already get a crown?
During the coronation in May, the St Edward's Crown was put atop his head. 
It's made of a solid gold frame with precious stones like rubies, sapphires and amethysts, weighing more than 2 kilograms.The St Edward's Crown is golden with a purple velvet cap. (AP: Jonathan Brady/Pool)none
This crown is only ever used at coronations of new monarchs — so it doesn't get a lot of wear.
In fact, King Charles didn't even wear it out of the Abbey — by that point he had changed crowns.
He was wearing the Imperial State Crown, which is used for state occasions like the opening of UK's parliament.
It's made of gold, set with 2,868 diamonds as well as 269 pearls, 17 sapphires, 11 emeralds and four rubies.  The Imperial State Crown is also made of gold, but looks silverly because of all the diamonds on it.(Reuters: Dylan Martinez )none
Queen Camilla was presented with Queen Mary's Crown — which had been reset with the Cullinan III, IV and V diamonds for the occasion. Queen Mary's Crown was reset ahead of the ceremony. (AP: Jonathan Brady/Pool Photo)none
Editor says …Sterling Publishing & Media Service Agency is not responsible for the content of external site or from any reports, posts or links, and can also be found here on Telegram: https://t.me/acenewsdaily and thanks for following as always appreciate every like, reblog or retweet and comment thank you