This is our daily post that is shared across Twitter & Telegram and published first on here with Kindness & Love XX on peace-truth.com/
#AceNewsRoom in Kindness & Wisdom provides News & Views @acebreakingnews
#AceWeatherDesk – A polar air mass from deep in the Southern Ocean is on a path north towards Australia and will deliver a weekend cold snap to south-east states
The early taste of winter will send temperatures as much as eight degrees below average for May, bringing pockets of hail and thunder along with the first snowfall of the year along stretches of the ranges…………While cold weather in autumn is far from unprecedented, this weekend will bring the coldest early May weather for three years.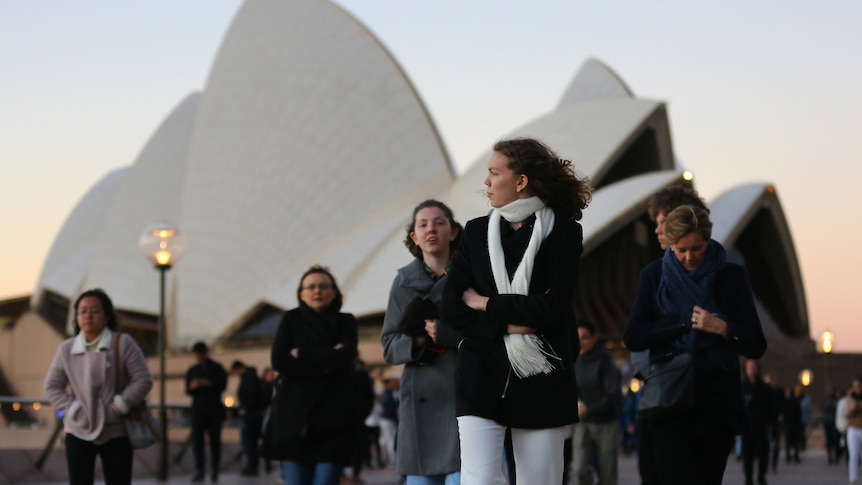 Coldest weather of 2023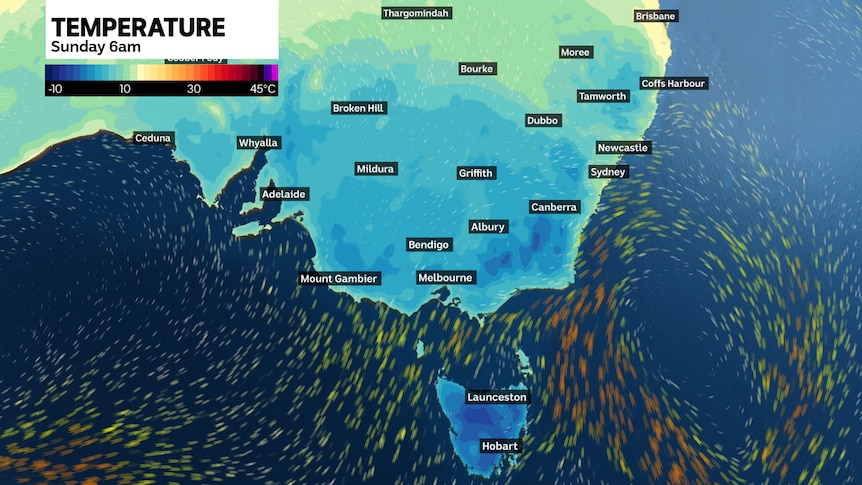 A front, the advancing edge of the cold air, is now pushing over the Great Australian Bight and will reach Adelaide and Hobart on Friday afternoon, followed by Melbourne on Friday night.
The front will then continue its journey north-east across NSW on Saturday, causing south-east states to collectively shiver in the coldest temperatures so far of 2023.
Daytime highs across Tasmania, Victoria and South Australia this weekend will struggle to reach the low teens and remain in single digits along the ranges.
For Melbourne highs of only 13C will be the coldest days since September, while a 15C maximum in Adelaide will be their coldest since November.
By Sunday the frigid air will have reached NSW and the ACT where some locations are likely to record their coldest day since last winter, including 15C in Dubbo and 7C in Orange.
Sydney's Sunday forecast of 18C will be the city's lowest maximum since October.Loading…
Snow to blanket the ranges
While many will take refuge by a fire this weekend, for others it's an opportunity to see the first snowflakes of the year.
The snow level should lower to around 400 metres in Tasmania and 700m in Victoria on Saturday night while for NSW snow is possible on Sunday down to 900m as far north as the ranges west of Sydney.
There is a slight chance of a few flakes even reaching the Barrington Tops in the upper Hunter.Escaping polar air will bring weekend snow to parts of the country.(AAP: Murray McCloskey)none
Although the system will bring very cold temperatures, the intensity of precipitation will depend on the position of a low-pressure system forming just off the NSW coast.
If the system remains offshore snow away from Alps is likely to remain light, only accumulating to a dusting.
Another scenario is that the low develops just 100 kilometres offshore, which would generate significant snow along the NSW southern and central ranges on Sunday night.
For the alpine regions, the system should bring a moderate fall of about 15 to 30 centimetres of fresh powder, following a healthy snowfall of up to 15cm on Tuesday.
Unfortunately for skiers hoping the early falls are indicative of a good snow season, autumn snow almost always melts before the ski season and has no correlation with snow through winter.
Front to bring showers, hail and thunder
The heaviest rain this weekend will fall along the coast and ranges.(Supplied)none
Most polar outbreaks are associated with an assortment of precipitation types and this weekend is no different.
Along with snow the system will bring showers along with isolated pockets of thunder and small hail.
The heaviest rain, accumulating to around 10 to 30mm will fall across western Tasmania, southern Victoria, coastal South Australia, and south-east NSW.
The coldest air will clear into the Tasman Sea by Monday but daytime temperatures will remain below average early next week in south-westerly winds off the cool Southern Ocean.
Overnight minimums will also drop below average and remain frosty for south-east Australia through most of next week.