AceBreakingNews – A humpback whale calf has been rescued on the Sunshine Coast after spending hours trapped in a shark net.
Ace Press News From Cutting Room Floor: Published: Oct.01: 2023: ABC News: TELEGRAM Ace Daily News Link https://t.me/+PuI36tlDsM7GpOJe
Local wildlife rescuers reported the whale becoming stuck in the net off the bluff at Alexandra Headland at 5.30am on Sunday.
A contractor from Fisheries Queensland's shark control program freed the whale by 7.30am.
Local photographer Glen Reeves said the sound of a whale crying out could be heard by residents during the night and early this morning.
"First thing in the morning my wife was saying I can hear this big noise," he said.
"You could hear it, it's like a didgeridoo echoing through the whole headland.
"It was very loud and quite distressing to be honest.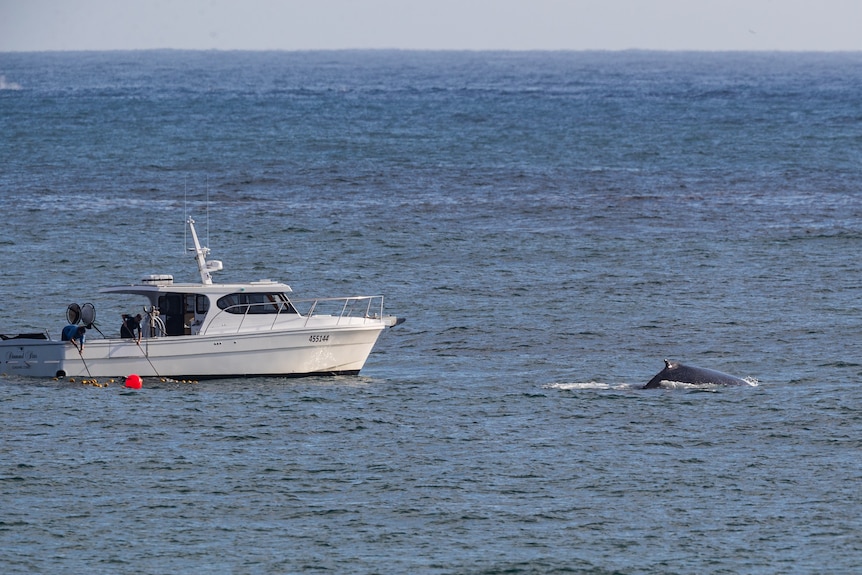 Mr Reeves estimated the whale was entangled a few hundred metres off the coast when the rescuers arrived.
"He [the rescuer] was just leaning over the boat cutting holes in the nets and probably took 20 minutes," he said.
Drone operator Damian Coulter said it was "pretty wild" to hear a whale crying for help in the early hours of Sunday.
"I was trying to work out what the hell that noise was going around through Alex so early," he said.