This is our daily post that is shared across Twitter & Telegram and published first on here with Kindness & Love XX on peace-truth.com/
#AceNewsRoom in Kindness & Wisdom provides News & Views @acebreakingnews
#AceFoodDesk – Calls for imported food products to be tested for chemical, after Taiwan recalls noodles by brand also sold in Australia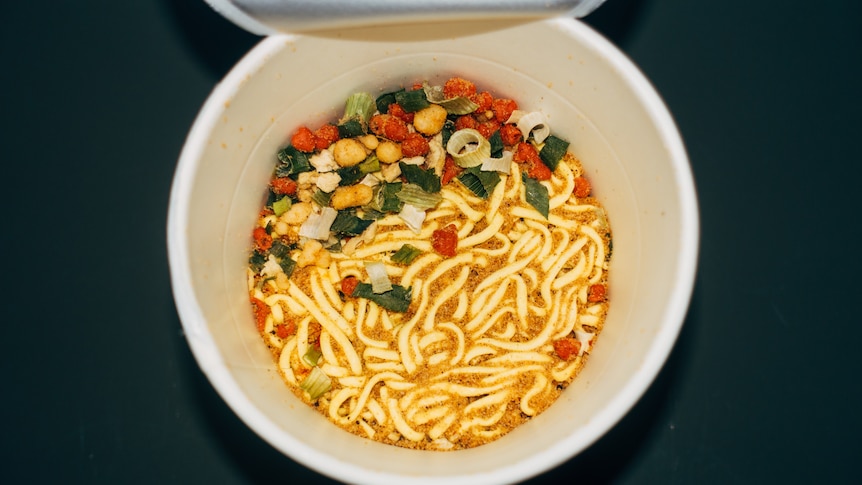 The Australian branch of Nongshim has told ABC the products of concern in Taiwan are different to those sold in Australia.
James Lacey loves eating ramen noodles.
"I like instant ramen products from Korea specifically. They have a lot of interesting varieties," Mr. Lacey said.
But the Japanese language teacher is now on alert, after noodles made by a brand he buys in Australia, Nongshim, were recalled in Taiwan earlier this year.
"As a consumer, it's definitely something that I am keeping my eye on," he said.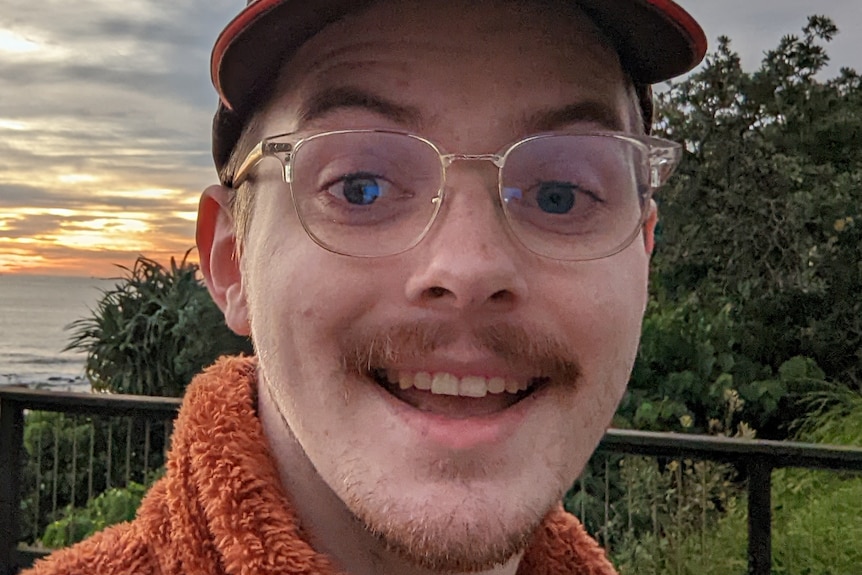 Taiwan's food authority said it detected ethylene oxide in the "seasoning powder package" of the South Korean producer's ramen noodle product.
The authority said the levels of the "pesticide residue" were too high and the products were recalled or destroyed.
Ethylene oxide is a gas mostly used in manufacturing other chemicals to sterilise medical equipment. It was used to control pests on stored food products such as herbs or spices in Australia until 2003, when it was banned due to health concerns.
Australian authorities do not test imported food products for this chemical and it is still used to treat food products overseas.
Nongshim's Australian branch said the company "does not use raw materials fumigated with [ethylene oxide]" and the products of concern sent to Taiwan are different to those landing in Australia. Noodles made by a brand Mr Lacey buys in Australia, Nongshim, were recalled in Taiwan in January.(ABC News: Iris Zhao)none
A spokesperson for the Department of Agriculture, the agency responsible for testing imported food, said the instant noodles imported to Australia were inspected visually, via label assessment, and found to be compliant.
But the steps taken in Taiwan have sparked concern in Australia, and some are calling for imported food products to be tested for the chemical.
The department does test for 108 other agricultural and veterinary chemicals in imported foods, but ethylene oxide should be added to the list, according to Mariann Lloyd-Smith, senior adviser for the National Toxics Network.
"The idea that this chemical is somehow not a problem is typical of the Australian chemical regulations," Dr Lloyd-Smith said.
"It is totally out of step with modern thinking."
However, the Agriculture spokesperson said: "It is not feasible or practical to test all imported food for trace amounts of all chemical residues."
Health risks linked with chemical exposure in workplace
Ms Lloyd-Smith says that the idea that ethylene oxide is not a problem is typical of Australian chemical regulations.(Supplied: Adobe Stock)none
Australia's food safety regulator, Food Standards Australia New Zealand (FSANZ), said: "Concerns about the use of ethylene oxide on foods developed when evidence indicated that continual exposure over a long period may increase the incidence of cancer."
But FSANZ said its main concerns about ethylene oxide were health effects resulting from exposure to the chemical in the workplace.
"Associated health effects are highly unlikely outside of specialised workplaces that use ethylene oxide gas," FSANZ said.
"The potential risk to Australian consumers arising from repeated exposure to ethylene oxide residues that might remain in food warranted its phasing out," it said.
However, European consumer rights group Foodwatch has a more conservative position.
It said in a statement that "no safe level of exposure for consumers can be defined and hence any level consumers may be exposed to, presents a potential risk to consumers".
In Europe in 2021, broad concerns were raised about the chemical when it was detected hundreds of times in various food products, particularly in sesame seeds from India, being imported to many different countries.
Europe banned ethylene oxide as a treatment on food products in 1991.Experts say there is a greater risk to workers who inhale the chemical than to members of the public who consume it in food.(Supplied: Pexels)none
However, the United States Centers for Disease Control maintained that exposure of the general population to the chemical "usually involves levels that are lower than those known to cause health problems".
It said that it was workers exposed to high levels of ethylene oxide — generally tens of thousands of times higher than the general population — who were most at risk of health impacts.
At the same time, US authorities have deemed "that inhalation exposure to ethylene oxide is carcinogenic to humans", while the country's National Cancer Institute lists several cancers "reported to be associated with" occupational exposure to the chemical.
Other experts agreed the chemical was more of a health risk when workers inhaled it rather than when it was consumed in food.
"[The chemicals] tend to dissipate with the cooking process," said Tetyana Cheairs, assistant professor of pathology, microbiology and immunology at New York Medical College.
"When you use spices while you cook, that also affects the concentration of ethylene oxide."
She has reviewed academic research about foodborne chemicals.
She said she was not a regulator but she understood that the strict regulations existed for a reason and hoped more research could be done in the field.
"The risk from the food itself might not be high, but of course, everyone still wants to be on the cautious side," Dr Cheairs said.
Taiwan recalls other instant noodle brands
Nongshim's Australian branch says the company "does not use raw materials fumigated with [ethylene oxide]" and the products sold in Australia are different to those in Taiwan.(ABC News: Iris Zhao)none
Nongshim said the chemical detected in the ramen noodles seasoning in Taiwan was actually 2-chloroethanol, not ethylene oxide.
However, that comment was at odds with the Taiwan food authority's statement which specifically referenced "the residual pesticide ethylene oxide".
Taiwan has also recalled other imported instant noodle products from Vietnam, Japan, Indonesia and the Philippines.
According to experts, 2-chloroethanol is a by-product of ethylene oxide that is often picked up in testing because it is more stable than the gas and so easier to detect.
But both are considered toxic compounds, according to Michael Bowyer, a chemistry professor at the University of Newcastle.
"The presence of 2-chloroethanol in food strongly suggests ethylene oxide is being used as a fumigant at some point in the production cycle," Professor Bowyer said.
While the chemical was banned in Australia 20 years ago, it is still used to treat food products in many other countries. Mariann Lloyd-Smith is a senior adviser for the National Toxics Network.(Supplied)none
Dr Lloyd-Smith said Australia should set up independent monitoring to test imported food products, not only instant noodles, for chemicals like ethylene oxide.
"Get monitoring out of the hands of voluntary industry monitoring where there is a clear conflict of interest and get it into a strict regulatory process that is done regularly," she said.
"It is important to make sure that it's independent.
"It is not rocket science; it is the need to put public health above the whole industry thing and the whole commercial element."
Editor says …Sterling Publishing & Media Service Agency is not responsible for the content of external site or from any reports, posts or links, and can also be found here on Telegram: https://t.me/acenewsdaily and thanks for following as always appreciate every like, reblog or retweet and comment thank you