This is our daily post that is shared across Twitter & Telegram and published first on here with Kindness & Love ❤️❤️ on My.Daz.blog
#AceNewsRoom With 'Kindness & Wisdom' Apr.22, 2022 @acebreakingnews
Follow Our Breaking & Daily News Here As It Happens:
#AceBreakingNews – China/Australia: A peer-reviewed paper published in the Joule journal on Thursday found China's thermal imports could fall by at least 26 per cent by 2025 compared to levels recorded in 2019 according to local media
Australians have been warned an "imminent" move from China is set to have a major impact on our coal industry.
Researchers at the Australian National University (ANU) found China's demand for coal imports will drop significantly by 2025, spelling trouble for Australia's industry.
This could jump to a 45 per cent decline if China follows through on ambitious climate commitment to reach net zero emissions by 2060, which could see thermal coal imports fall as low as 115 megaton per year.
ANU researchers came to these conclusions by examining Beijing's plans for decarbonisation, as well as the countries investment in domestic railroads in order to reduce dependence on seaborne coal imports and increase energy security.
Dr Jorrit Gosens, energy economist and lead author of the study, warned Australia is the country that stands to lose the most by China's decision to reduce coal imports.
"Our findings are clear: Beijing's plans for rapid decarbonisation and energy security signal the end for Australia's current coal export boon," Dr Gosens said.
"And this isn't going to happen far off into the future; it is imminent. Our modelling predicts Chinese demand for Australian thermal coal will fall to between 30 and 40 megaton in 2025, down from about 50 megaton in 2019."
In 2019, Australia's coking coal exports to China were close to 30 megaton, but that is expected to fall to between 20 and 22 megaton over the next few years.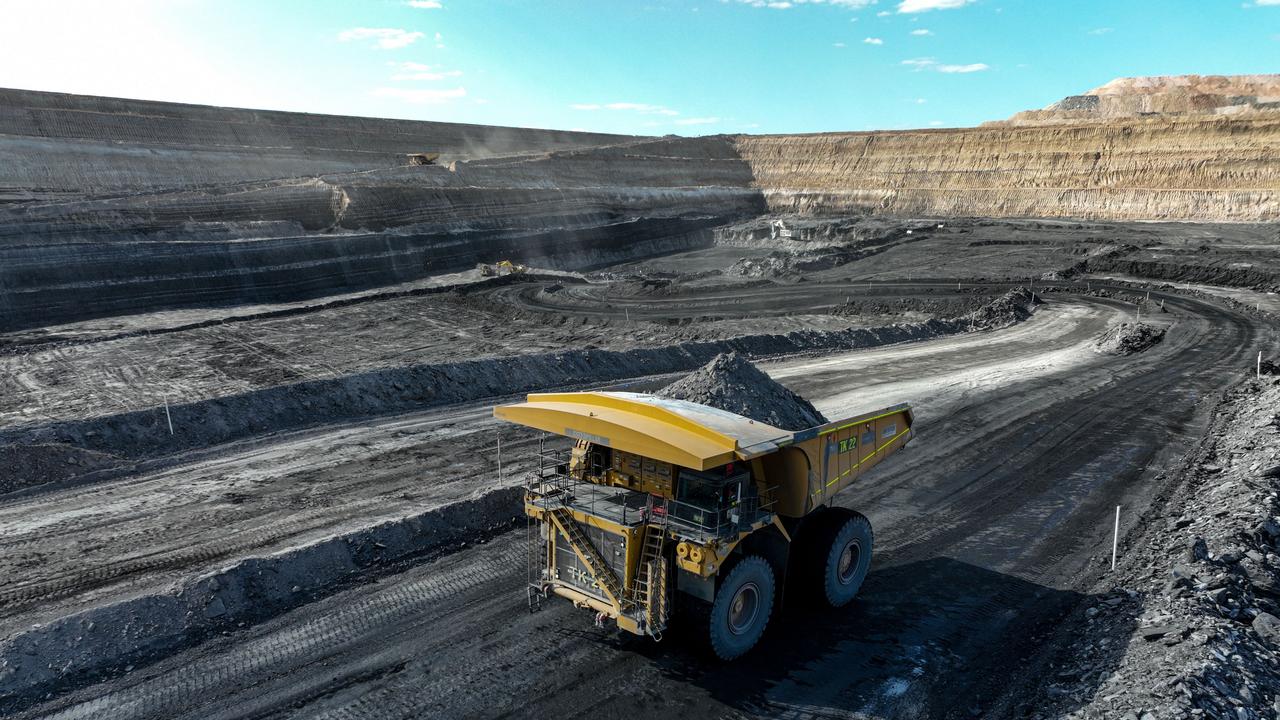 Coal exports to fall even if tensions ease
Under normal circumstances, about a quarter of both Australias thermal and coking coal exports would be sent to China, the research found.
Australia's coal industry already took a major hit when China banned imports of coal and other commodities from our country after political tensions boiled over.
In November last year China was forced to backtrack on the decision, though the ban is still yet to be completely relaxed.
But even if the relationship between the two countries improved and the ban completely lifted, Dr Gosens warned Australian businesses and political leaders wouldn't be able to rely on an increased demand for Australian coal.
"Even if Australia were to reconcile its current political differences with China, it should expect Chinese demand for its coal to be well below pre-conflict levels and to keep falling from that level," he said.
"Any Chinese reduction in demand matters, even if the Chinese embargo on coal imports from Australia remains in place. Such reductions would free up the current suppliers to China to find new customers in the global seaborne market, where they would push out Australian suppliers.
"China has been investing heavily in coal transport infrastructure for many years, precisely to reduce dependency on foreign energy. The recent turmoil in global energy markets will only strengthen Beijing's resolve to decrease its dependency on them."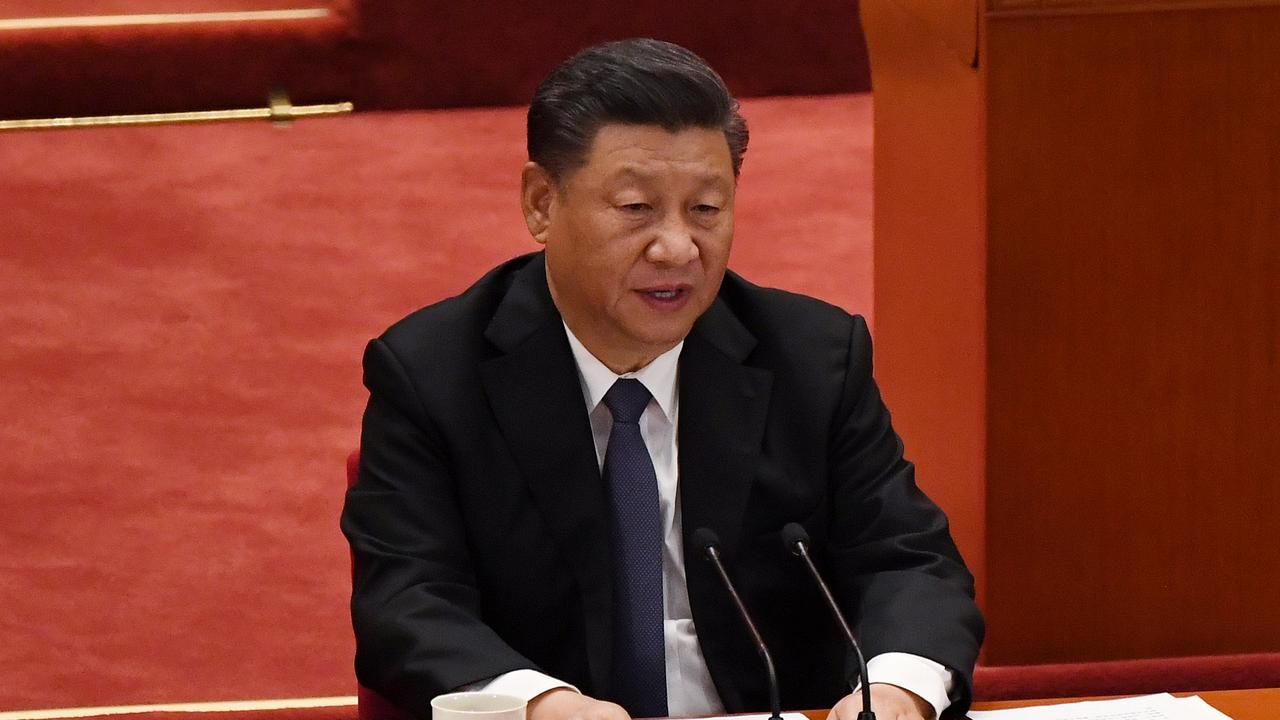 Climate change economist and study co-author, Professor Frank Jotzo, said the change would have long-lasting impacts on the Australian economy.
He also noted it would likely have impacts on political debates around climate change.
"Governments and investors would be wise to consider these findings in their medium to long-term outlook, more than the short-term gains from the current energy market volatility," Professor Jotzo said.
"Our findings should be of high concern to the coal industry and to Australian governments. Coal will be on the way down. We need to foster alternative economic futures. Australia's resource and energy industries have every opportunity to prosper in a low-emissions world."
Global supply chain issues also stemming from China
This warning comes as China's strict Covid restrictions have been wreaking havoc on the global supply chain, with one in ten items stuck in the nations' ports.
Blockages in global trade have surged due to their highest level since last September. The delay has been caused mostly by coronavirus restrictions in one of the country's busiest ports – Shanghai.
The communist nation is persisting with a 'zero Covid' policy, despite the latest outbreak being the milder Omicron variant.
The strict rules see people – including children – removed from their homes and placed into quarantine facilities if they test positive, even if they are asymptomatic.
This is having a knock-on effect on China's ports, with a shortage of dockyard workers and truck drivers quickly growing.
Congestion in the North Sea has skyrocketed to the peak hit during the supply crisis last year at around 1.5 per cent of global capacity.
"The main development of March is the reappearance of shipping congestion in the ports of Asia and the North Sea," Liberum analyst Joachim Klement told The Telegraph.
"Although we have already seen the effect of the Ukraine war on the resurgence of congestion, other effects are yet to come.
"Effects such as rising fuel costs, carrier boycotts, and rail-to-sea conversions are yet to be reflected in shipping costs increases."
Australia Media News – with Mitchell Van Homrigh
Editor says …Sterling Publishing & Media Service Agency is not responsible for the content of external site or from any reports, posts or links, and can also be found here on Telegram: https://t.me/acenewsdaily and all wordpress and live posts and links here: https://acenewsroom.wordpress.com/ and thanks for following as always appreciate every like, reblog or retweet and free help and guidance tips on your PC software or need help & guidance from our experts AcePCHelp.WordPress.Com