This is our daily post that is shared across Twitter & Telegram and published first on here with Kindness & Love XX on peace-truth.com/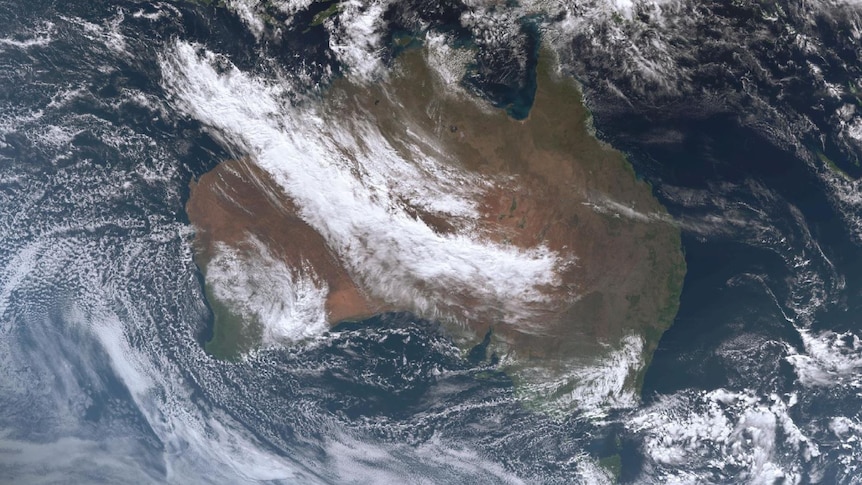 #AceNewsRoom in Kindness & Wisdom provides News & Views @acebreakingnews
#AceWeatherDesk – Rare dry-season flooding is developing across outback Australia, as a mammoth rain band spreads across the country toward the eastern seaboard
The river of tropical moisture has led to the rapid formation of a thick band of cloud spanning thousands of kilometres, with flood warnings and some road closures in place across the Kimberley, Northern Territory and South Australia.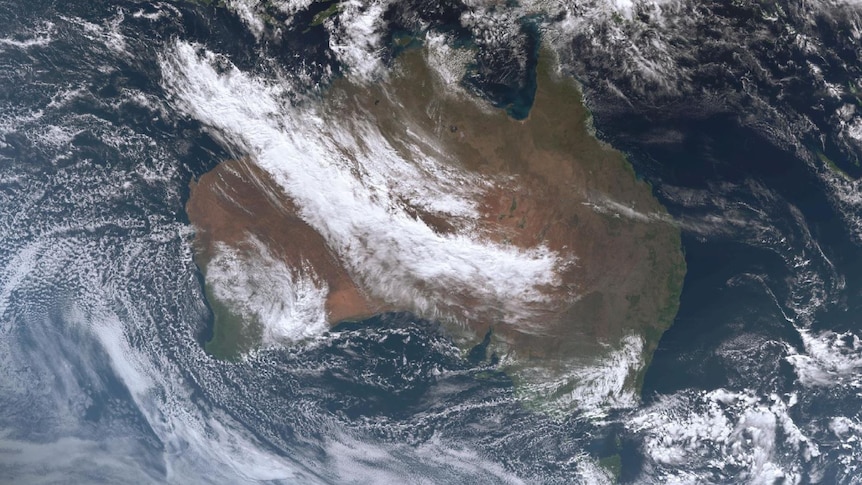 By Tuesday morning the event had already dropped 64 millimetres of rain on Uluru, more than a month's worth of rain and enough to send waterfalls cascading down the rock.
In the central parts of the Kimberley, including Siddins Creek and Landsdowne, between 50 and 70mm of rain has already fallen.
The cloud band is also set to reach the eastern seaboard by midweek, with a second pulse of cloud to deliver further rain to the north-west from Thursday and potentially significant rainfall to Queensland by the end of the weekend.
The type of system, commonly referred to as a "north-west cloud band", is not unusual but it's longevity and tropical location is.
June and July are the middle of the dry season in northern Australia and are typically marked by endless blue skies.
Bureau of Meteorology senior forecaster Jessica Lingard said a cloud band like the one currently stretching over the country hadn't been seen for a decade.
"Seeing them this far north is quite unusual, especially to see the amount of rainfall that we're expecting through the Kimberley."
Significant rainfall for Kimberley, Northern Territory and Queensland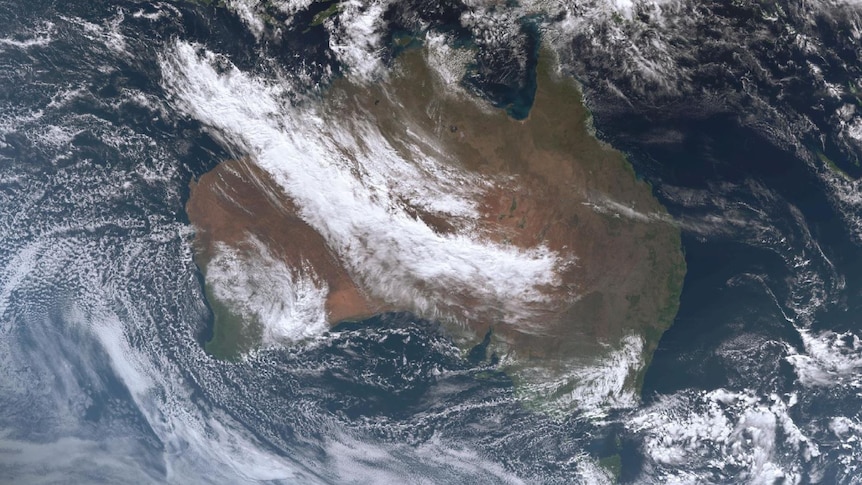 The prolonged spell of rain is predicted to bring widespread totals in the range of 50 to 100mm from the Kimberley through to the southern parts of the Northern Territory and on to tropical Queensland.
If it eventuates, it will be the most widespread winter falls in at least 16 years and well above the average rainfall for the entire season which for most of tropical Australia sits at less than 25mm.
Between 20 and 60mm of rain was forecast on Tuesday around Uluru with isolated falls of up to 75mm.
Falls of between 40mm and 60mm were forecast in the central Kimberley, between Derby and Kalumburu, with isolated falls up to 100 millimetres, according to Ms Lingard.
Areas of rain were also forecast to extend eastwards across the pastoral and Flinders districts of South Australia.Significant rain is forecast across much of northern Australia between Monday June 26 and Monday July 3, as two 'pulses' of tropical rain stream across the country.(Supplied: Bureau of Meteorolgy)none
Ms Lingard said a second pulse of rain would kick in on Thursday, starting in the Kimberley and Northern Territory, before moving toward Queensland on Sunday and Monday.
While there is still some uncertainty around the forecast, Ms Lingard said this could deliver significant rainfall to Queensland.
Strong 'kink' in subtropical jet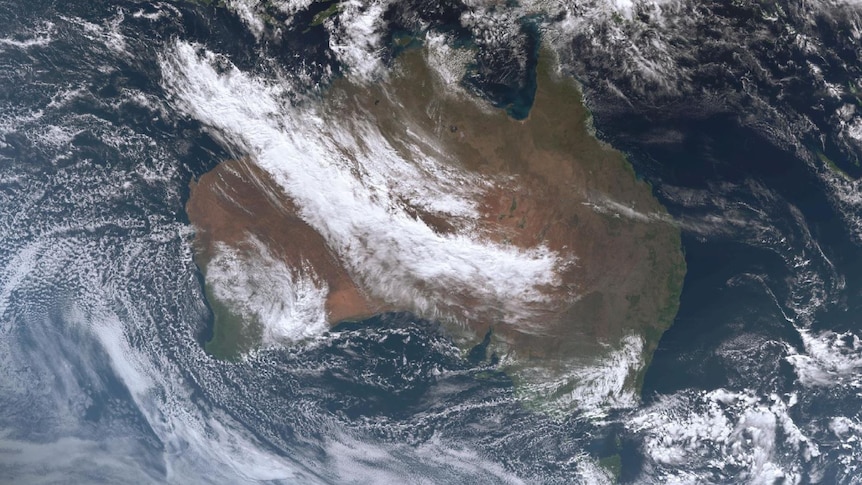 Ms Lingard said the unusually timed tropical rain was driven by a subtropical jet stream with a strong "kink", present over Western Australia.
Jet streams are ribbons of very strong winds in the upper parts of the atmosphere, marking the boundary between warm tropical air and cold polar air.
Ms Lingard said it typically flowed from west to east over southern Australia, but currently had a large wave over Western Australia, making it more north-south aligned.A map from earth.nullschool.net shows the subtropical jet stream flowing over Australia in pink and red, currently bent unusually far north over WA
She said this had been created by cold polar air displaced well north over WA, which brought Kalgoorlie's coldest day in more than 60 years on Monday.
"What we've seen over the past couple of days is an upper trough moving in from the west and that's caused a bit of a kink in the subtropical jet and pushed it further northwards," she said.
Kinks in the subtropical jet are not unusual, according to Ms Lingard.
But Ms Lingard said in this case the bend reached much further north, allowing it to tap into a strong feed of tropical moisture.
"Basically, it's got a good wiggle on it," she said.
"[The rain] has been brought down from north of WA where it's nice and warm and humid, close to the equator, in these strong upper atmosphere winds," she said.
"That helps to drive the moisture down into parts of Australia which are typically fairly dry this time of year."
Editor says …Sterling Publishing & Media Service Agency is not responsible for the content of external site or from any reports, posts or links, and can also be found here on Telegram: https://t.me/acenewsdaily  and thanks for following as always appreciate every like, reblog or retweet and comment thank you