#AceNewsReport – Nov.02: The watchdog is considering whether she turned a blind eye to alleged corrupt conduct despite an obligation to report suspicions: Ms Berejiklian addressed the media after she finished giving evidence today: She reiterated that every decision she ever made was in the "public's interest" and said the inquiry had been "difficult" for her: I intend to get on with my life and I want to thank everybody for their support," she said: It has been my honour and privilege to serve you in my role in public life………..Earlier, Ms Berejiklian denied lying to her then-chief of staff about her secret relationship with Mr Maguire being "historical".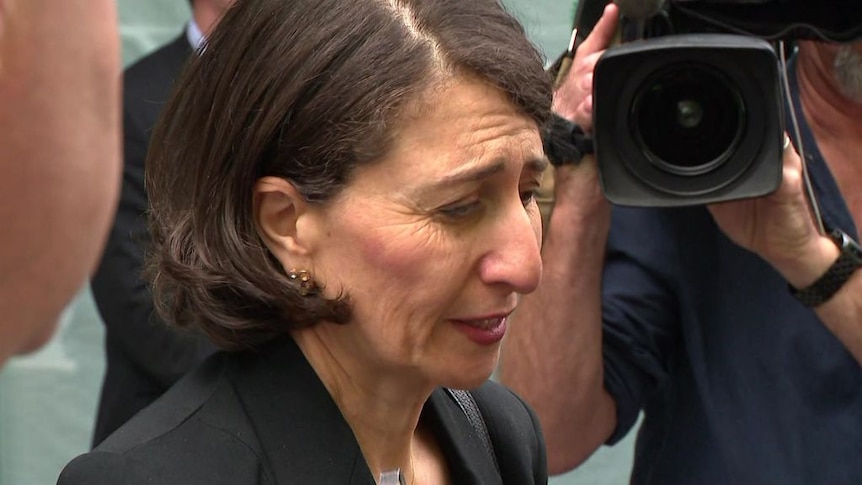 Under questioning, Ms Berejiklian agreed news of the relationship would have been "politically explosive", but she claimed whether the "on-again-off-again" liaison was ongoing while she was premier was irrelevant.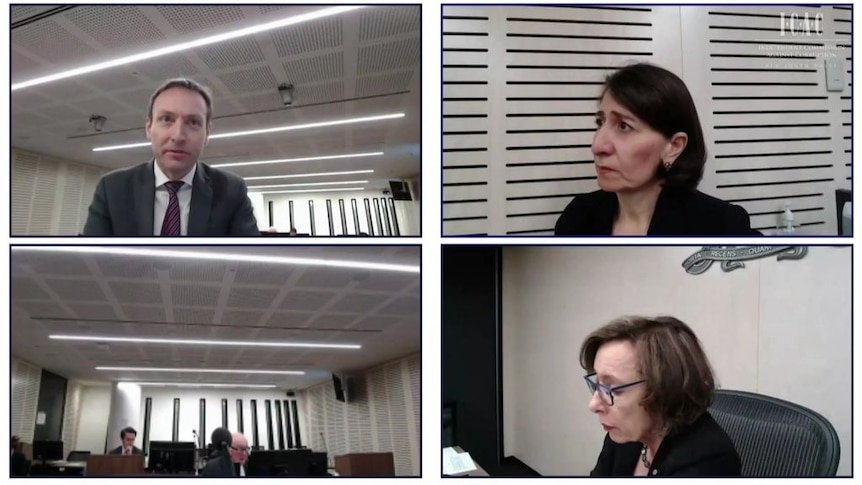 Sarah Cruickshank last week told the ICAC she clearly remembered a phone call in July 2018 in which Ms Berejiklian said her connection to Mr Maguire ended before she took the state's top job.
"That's not my recollection, that's not what I remember," Ms Berejiklian said today.
"I remember telling her how close we were, the time that we'd spent together."
"I don't think that would have made a difference whatsoever," she said.
Counsel assisting the inquiry Scott Robertson repeatedly quizzed Ms Berejiklian on the exact timeframe of her relationship with Mr Maguire, before applying to enter a temporarily closed session to "further explore this matter with the witness".
"I wish to do it by reference to some material available to me, which in my respectful submission, is more appropriately dealt with in private than in public," he said.
The former premier also told the inquiry she believed Mr Maguire's requests for her to use a private phone or encrypted apps reflected a concern for privacy.
The commission has heard Mr Maguire told Ms Berejiklian he received a summons to appear before a separate ICAC inquiry in July 2018 in advance of his appearance.
Between the time he informed her of the summons and his appearance before the commission, Mr Maguire sent Ms Berejiklian a link to the app WeChat.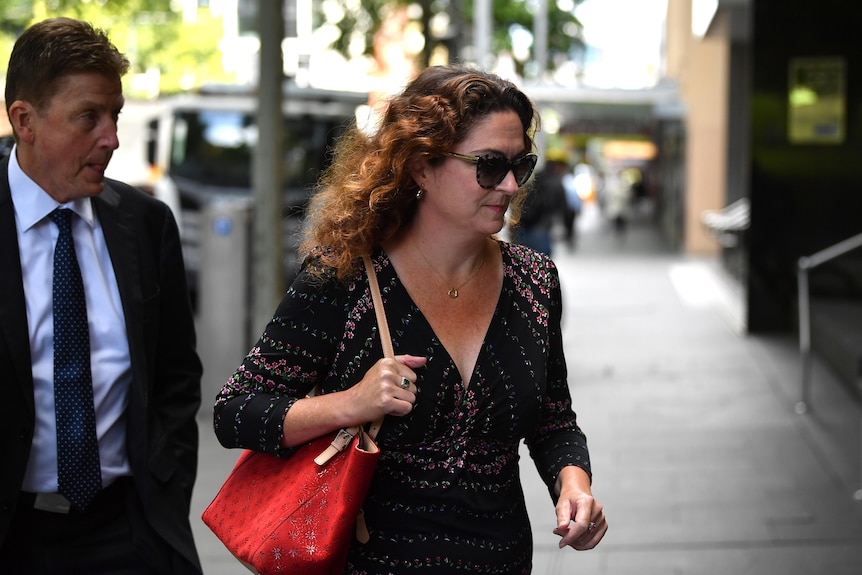 "You need to get a private phone," he added in intercepted text messages.
She asked if everything was OK and Mr Maguire made a mysterious statement about having "more info and data than them".
"I wouldn't have taken it as any more than privacy issues," Ms Berejiklian said of his requests.
Ms Berejiklian repeatedly insisted she trusted Mr Maguire when he told her he had done nothing wrong and said she "certainly" knew she had done nothing wrong herself.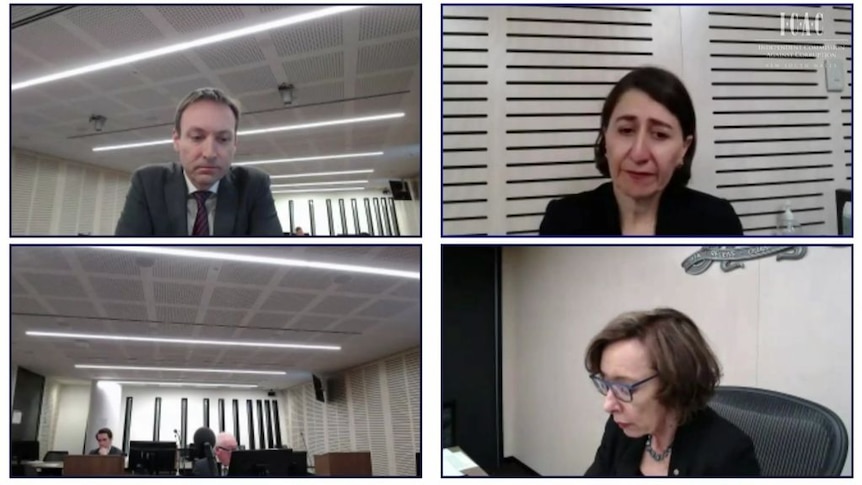 Mr Maguire also wrote: "They can read texts but not the little green man, it leaves no trace."
Asked whether the "green man" may have been a reference to the green WeChat icon, Ms Berejiklian said she was unsure and never used the app.
During the 52-minute phone call in which he told her of the summons, Mr Maguire also referenced property developers and making introductions.
Ms Berejiklian insisted she had no knowledge of his dealings.
"That's what I was told, doesn't mean that I absorbed, cared or assumed or knew anything else," she said.
Mr Maguire made admissions about being involved in a money-making exercise linked to the Canterbury Council during his 2018 evidence.
Ms Berejiklian said she was "mortified" and "shocked" because it was "not, in my opinion at the time, within his character".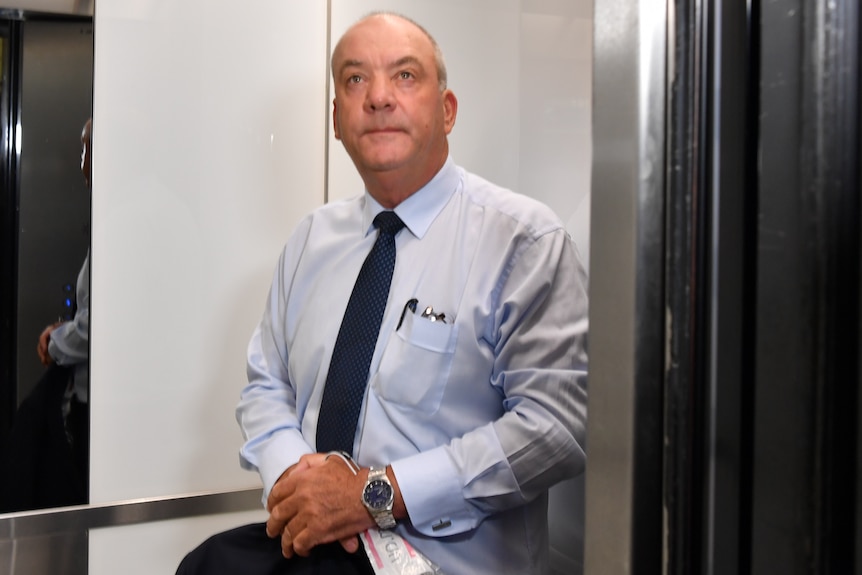 "The shock of what happened did make me question everything," she said.
But Ms Berejiklian said while she suspected something was "awry" and Mr Maguire may have lied to her, she did not suspect corrupt conduct and assumed he was unintentionally caught up in something.
This was despite her warning to him, during the earlier tapped phone call, against associating with "dodgy people".
"He told me that there was nothing to worry about, and it was almost a mistake or he'd been caught up in something unawares, as opposed to having a close association with them."
Mr Maguire was under a "cloud", she said, but she did not "join the dots" with previous information he had told her about a Badgerys Creek land deal.
"Was the fact that you didn't make a report about Mr Maguire influenced by the feelings that you had for Mr Maguire at the time?" Mr Robertson asked.
"No. No. Because I sacked him," Ms Berejiklian replied.
"It was based on the fact that I didn't feel that I knew anything. I didn't know any details. I didn't know anything. I didn't suspect him of corruption."
Under cross-examination by her own barrister, Sophie Callan SC, Ms Berejiklian told the ICAC members of parliament contacted her with problems to be fixed "all too frequently" and contacted her in "a myriad of ways".
"That was my style of leadership," she said.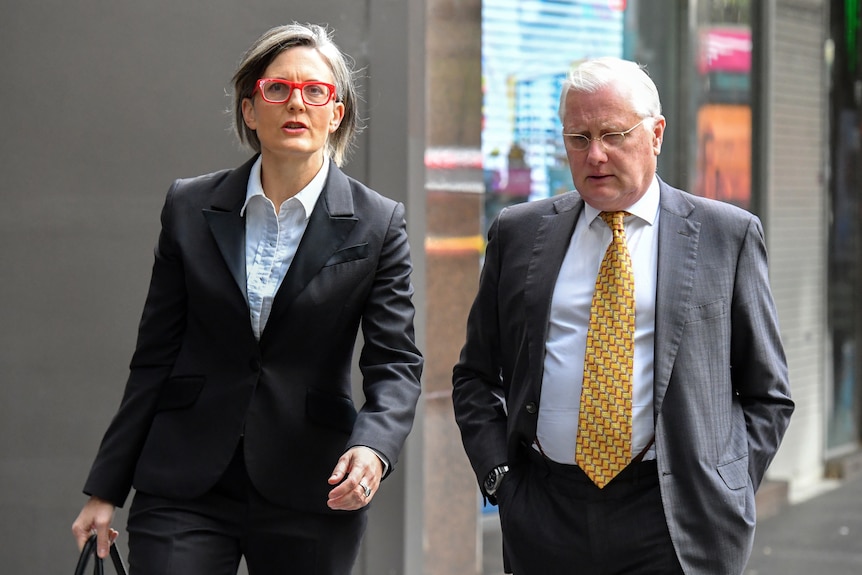 "Members of my team, of the government and even other members of parliament knew that I was accessible and there to support them in issues they wanted to progress for the electorates."
Ms Callan then put to Ms Berejiklian one of the commission's central questions for consideration: that as treasurer and then premier she had a private interest, namely her close personal relationship, which objectively had the potential to influence the performance of her public duties.
"I completely rejected that suggestion," she replied.
Ms Berejiklian said the relationship was always separate to her public responsibilities.
"What I felt for him was completely separate to what I did in terms of executing my responsibilities, and I stand by that ever so strongly."
Ms Callan then asked: "Did you feel your emotional attachment to him influenced the performance of your public duties?"
"Not at all," the former premier replied.
The public hearings have now adjourned to a date to be fixed.
All parties will have the opportunity to make submissions before the ICAC begins to prepare a report and findings.
Editor says …Sterling Publishing & Media Service Agency is not responsible for the content of external site or from any reports, posts or links, and can also be found here on Telegram: https://t.me/acenewsdaily all of our posts fromTwitter can be found here: https://acetwitternews.wordpress.com/ and all wordpress and live posts and links here: https://acenewsroom.wordpress.com/and thanks for following as always appreciate every like, reblog or retweet and free help and guidance tips on your PC software or need help & guidance from our experts AcePCHelp.WordPress.Com