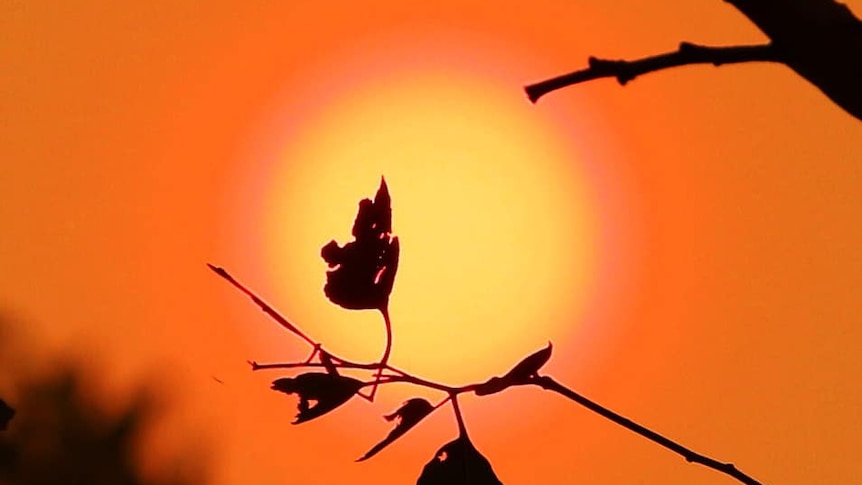 GlobalWarming & ClimateChange News Desk – Research scientists say they have "never seen anything" like this year's emerging El Niño, as the major climatic event inches closer to development.
Ace Press News From Cutting Room Floor: Published: Sept.17: 2023: Reuters News Agency & BOM & NOAA Report: TELEGRAM Ace Daily News Link https://t.me/+PuI36tlDsM7GpOJe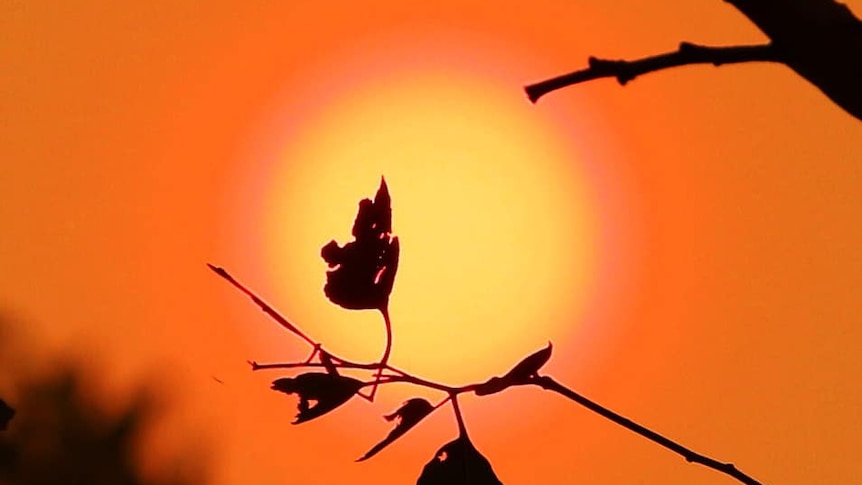 The event, which takes place over the Pacific Ocean, is the world's most consequential climate driver, triggering changes in weather patterns across 60 per cent of the globe.
It has been linked to heavy rain and flooding in places like Peru and the southern United States, and hotter, drier weather in other countries, including Australia.
An El Niño is characterised by a complex interaction between the atmosphere and the ocean over the Pacific Ocean.
But despite ocean temperatures strongly favouring its development, the atmospheric change has not kicked into gear yet, according to the Bureau of Meteorology.
"We've never seen anything quite like this," senior climatologist Simon Grainger said.
What makes this year's event unique, according to Dr Grainger, is not so much its slow atmospheric response, but the backdrop of incredibly warm ocean temperatures it comes on top of.
An El Niño event features unusually warm ocean temperatures in the central and eastern Pacific, and a weakening of the trade winds.
Importantly, these two changes reinforce each other, which locks the event in until about Autumn the following year.
This year, sea surface temperatures have well and truly exceeded El Niño values of 0.8 degrees Celsius above normal and have done for months — now 1.6C warmer than normal.
And yet, until now, the atmosphere has not responded in a sustained way.
"It's definitely given us a lot of food for thought," Dr Grainger said.
He said there were some explanations as to what might be causing the stalled development.
Dr Grainger said ocean temperatures on the western side of the Pacific, near Australia, were also warm.
"So we would expect to see the oceans to cool down in the western Pacific [during an El Niño], and that's been happening only really, very slowly this year," he said.
He said it could also be a hangover from the three years of La Niña that preceded it.
"That's potentially one of the factors we were grappling with, that the El Niño could be delayed because it just takes that much longer for the full conditions to be set up to full reverse from a La Niña," Dr Grainger said.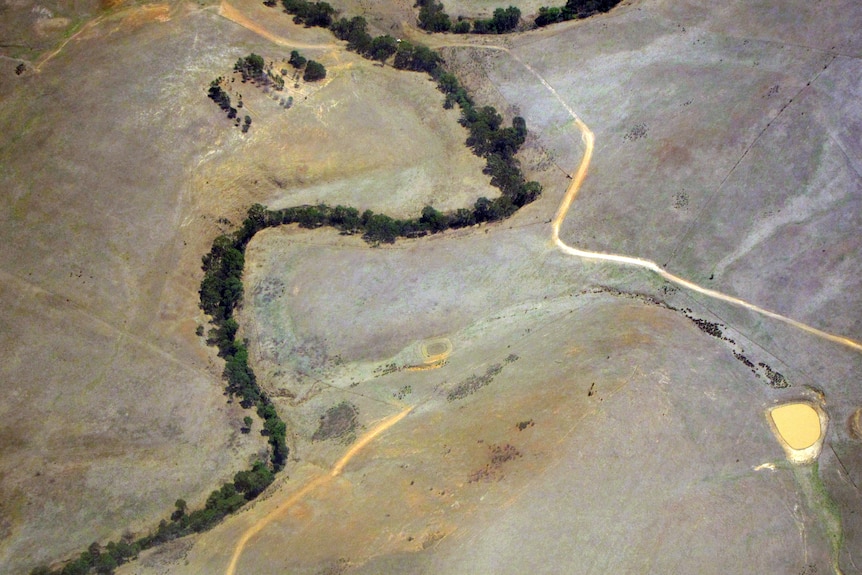 El Niño still likely
In its latest climate driver update released this week, BOM kept the El Niño status at an "alert" level, or a 70 per cent chance of development, for the seventh time in a row.
It still considers the development of an El Niño event the most likely occurence, however, and Dr Grainger said there were glimmers to show the atmospheric patterns were falling into line with that of the ocean.
"We are really starting to see, for the first time, a much more clear picture that the atmosphere is responding to the ocean in a way that we would expect it to in an El Niño," he said.
"We reached alert levels earlier in the year because there were sort of brief pulses [of the atmosphere coupling], but now we're starting to see a much more consistent response."
But he wanted to see the atmospheric response last longer before BOM was confident an El Niño event was underway.
Dr Grainger said this year's event would provide insight into how El Niño can behave in a globally warmer climate.
"We're scientifically curious, but definitely very mindful that this has real world impacts," he said.
"This can have real impacts on agriculture, on bushfire risk, on the potential for more intense heatwaves, and all these things have had significant impacts on human health and the economy."
Another influence 'rapidly' developing
Another change that has occurred over the past fortnight, according to Dr Grainger, is the "very likely" development of another dry-weather climate driver, known as a positive Indian Ocean Dipole (IOD).
A positive IOD is the Indian Ocean version of El Niño, and typically brings reduced rainfall and increased temperatures through winter and spring.
It was one of the key drivers that helped set up the dry, dangerous conditions for the 2019-2020 Black Summer bushfires.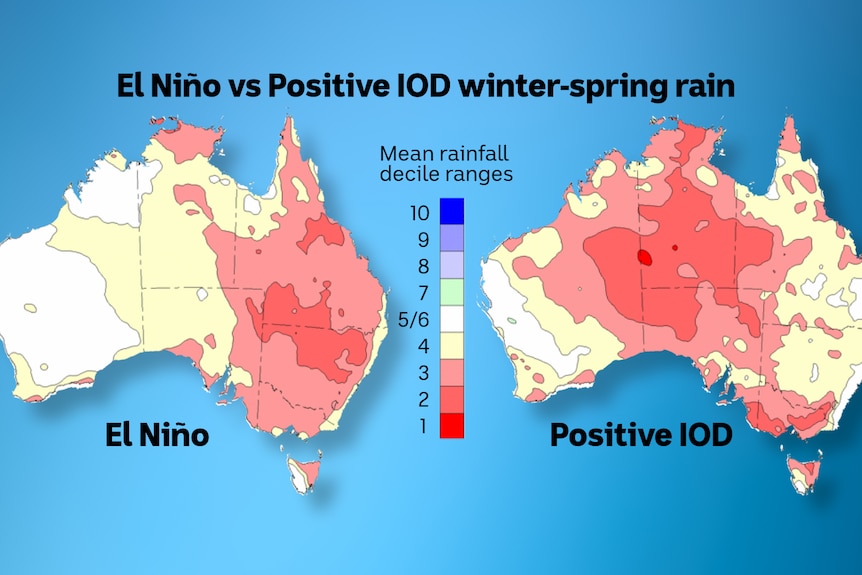 BOM would declare an event underway if values were sustained for eight weeks, but Dr Grainger said it was likely to have an influence on the weather even before then.
"We're seeing some quite high values already," he said.
The dry influence of the IOD was consistent with a signal being shown in the long-range outlook from October to December, which indicated warmer and drier-than-average conditions were likely across most of southern and eastern Australia.
Editor says …Sterling Publishing & Media Service Agency is not responsible for the content of external site or from any reports, posts or links and thanks for following as always appreciate every like, reblog or retweet and comment thank you