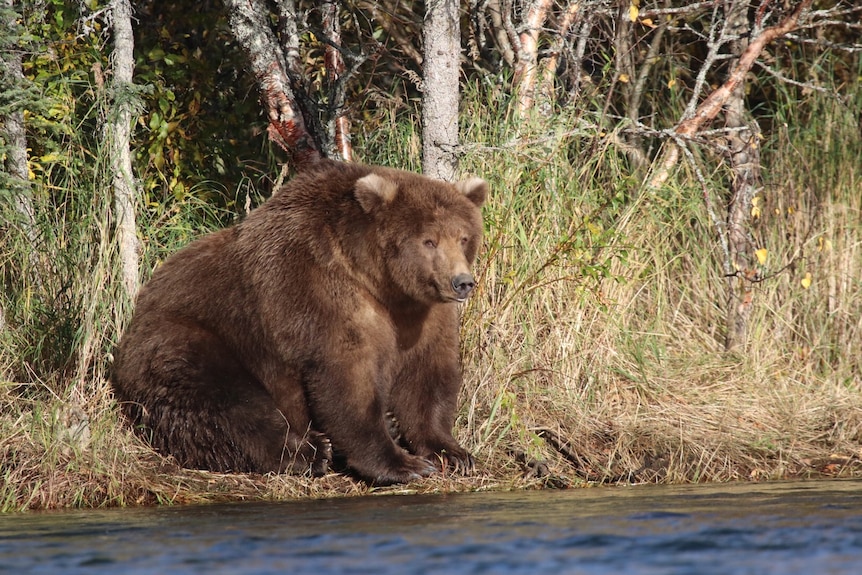 AceBreakingNews – Fat Bear Week — a popular online poll dedicated to very big Alaskan brown bears — returns for another wholesome week filled with good humour and education.
Ace Press News From Cutting Room Floor: Published: Oct.01: 2023ABC News: TELEGRAM Ace Daily News Link https://t.me/+PuI36tlDsM7GpOJe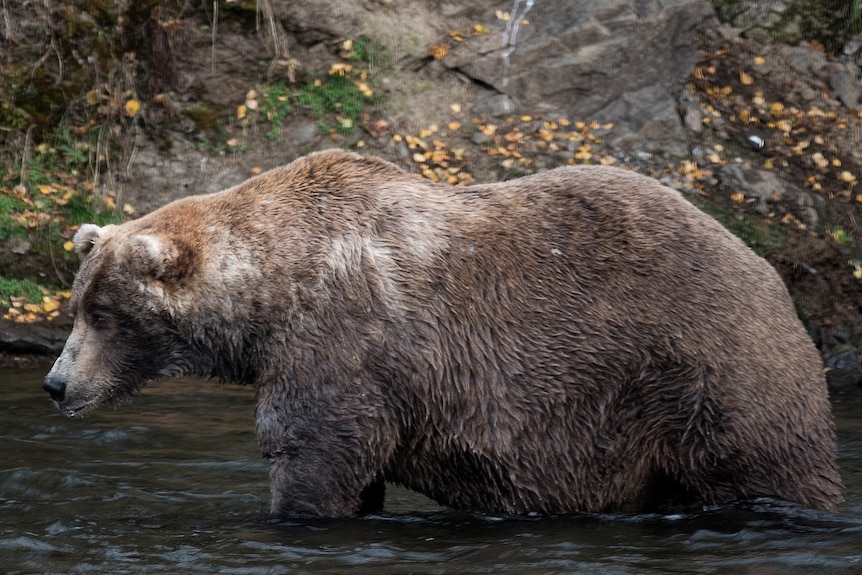 They are big, round, fluffy and want to secure your vote.
In its 10th edition, Fat Bear Week is dedicated to the massive bears who roam Brooks River in Alaska's Katmai National Park.
For one glorious week these thick, rotund animals take centre stage as the voting public decides who is the fattest of them all.
Got more questions? Here is everything you need to know about Fat Bear Week — the "quest for corpulence".
What is Fat Bear Week?
Fat Bear Week is everything it says in the title — a celebration of big, stout, portly brown bears.
This year's event runs from October 4–10, local time.
Video cameras are situated in parts of the Brooks River where brown bears congregate to catch salmon.
As the bears grow over the months, viewers are able to track in real time the transformation from their summer bodies to the oversized bellies needed to get through the Alaskan winter.
As hibernation draws near, the organisers of the wholesome beauty pageant post pictures of contestants in a single-elimination style competition.
Voters then choose who they believe is the fattest in each match up until there is one bear declared the fattest of them all.
How did Fat Bear Week start?
The genesis of Fat Bear Week began in 2012 when video cameras were dotted around Katmai National Park.
The initial — and continuous — purpose of these cameras is to allow anyone to see the beauty of the wildlife in the area, according to the resident naturalist of Expore.org Mike Fitz.
"The purpose of the webcams then, as it is now, is to share the wildlife viewing experience with people around the world," he said.
Then a viewer of these webcams posted a before and after picture they had taken on their screen, showing the transformation of a brown bear through the summer as it fattened itself for hibernation.
"In 2014, myself and a couple of other park rangers at the time experimented with a thing that we called Fat Bear Tuesday," Mr Fitz said.
The idea was formed to vote for the fattest bear — a fun way to engage further with the park.
The single-day vote was a big, fat success, and led to the week-long poll now called Fat Bear Week.
How big do these bears get?
Every bear is different and their sizes vary greatly.
But Mr Fitz says those who tune in to the live streams can see an average adult male bear over 300 kilograms, then grow to well in excess of 500kg as the summer ends.
"One of the unique things about watching bears at Brooks River is that many of the same bears that use the river in early summer, also use it in late summer," Mr Fitz said.
"So we get to see them as individuals, and we get to see how they change in body size from early summer to late summer.
"Since we see them in early summer and in late summer, it offers a comparison of the work and the effort they put into getting fat."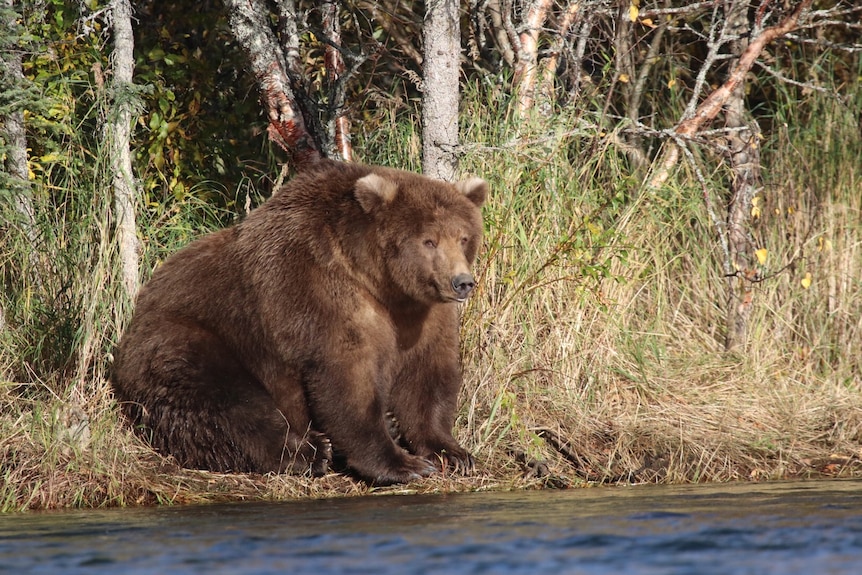 What is the purpose of Fat Bear Week?Fat Bear Week is supposed to be fun.
These beautiful brown bears are the stars of the show.
But away from the glorious, fat bellies of these massive animals, conservation and wildlife awareness is at the heart of the event.
"Fat Bear week is an opportunity to celebrate the success of brown bears and the health of the eco-system in Katmai National Park," Mr Fitz said.
"This is a place that has some of the highest densities of bears found anywhere in the world.
"It helps support some of the largest salmon runs left on Earth.
"So it's a really special place in a lot of different ways, and through Fat Bear Week we can showcase those stories."
How do you decide who is the fattest?
That is up to the voter.
Are they looking for overall size, flab, large arms, big bellies, lots of fur? It doesn't matter, because all of them are correct — it just depends on who is voting.
For Mr Fitz, he is looking for a big, hanging belly.
"I am certainly looking for a plump body," he said.
"I want to see a bear that is round, has a low-hanging belly … but at the same time I'm also considering the bear's story.
"Each one of these bears at Brooks River is an individual with a unique story to tell about life and survival."
Did one of these cameras help save a lost hiker?
Yep. They sure did.
While these webcams dotted around Katmai National Park are for people to experience the wildlife — and also provide a benefit for researchers — one of these cameras helped rescue a hiker.
In early September a lost hiker stumbled across one of the cameras on Dumpling Mountain, near Brooks River.
People who were watching the webcam stream at the time were able to alert moderators on Explore.org, who were then able to alert park rangers to the hiker's location.
"Certainly a first for our webcams here," Mr Fitz said.
"The day this person approached the webcam the visibility was really poor.
"You couldn't see much, except for the fog, so I was actually surprised that anyone was watching the camera.
"Luckily he stayed in that location and the rangers found him."
How and when can you vote?
Voting for Fat Bear Week is found on the official website.
This year's voting will be held from Wednesday, October 4, with times to be confirmed on the website.