#AceHealthReport – Aug.22: We will keep you up to date with coronavirus updates and this story will be updated, so if you don't see your state or territory yet, check back later on here……
#CoronavirusNewsDesk says #COVID19 Latest News: With NSW breaks national record for daily cases; of 825 all of Victoria in lockdown and Queensland cove closed with shops & restaurants: Only 149 were linked to known cases or clusters: The isolation status of 637 cases remains under investigation, while 58 were infectious in the community….
Kindness & LoveX❤️ says be safe and protect other by being a 'Good Samaritan' wear a mask my friends, followers and readers Shalom 🙏's
NSW has recorded another 825 new local cases
It's the highest number ever recorded by an Australian jurisdiction in a 24-hour period.
Three people have also died from COVID-19, bringing the total number of deaths during the state's Delta outbreak to 68.
All of Victoria is now in lockdown
Regional Victoria has gone into lockdown in response to a growing number of cases emerging in Shepparton.Victoria exposure sitesMore exposure sites in Shepparton linked to the city's COVID-19 outbreak are identified.
There are now just over 500 exposure sites across Victoria.
Victoria has recorded 61 new cases of COVID-19, including a number of cases in Shepparton already announced on Friday.
The Health Department said an additional 16 cases were recorded on a rapid PCR testing platform and would be reported in Sunday's numbers.
Several new exposure sites in Shepparton were listed on the health department's website last night, including a 24-hour gym.
Childcare centres will also be restricted to essential workers after a number of cases at centres over the past week, including 27 cases at the MyCentre Child Care venue at Broadmeadows in just two days.
Queensland introduces vaccine rules on border
Victorian premier Daniel Andrews announces regional lockdown amid 77 new coronavirus casesLaw and border: how Queensland's harsh rules are creating hardshipVaccination rate of 70% won't end lockdowns if Covid case numbers are too high, expert saysNSW hotspots; NSW restrictions; border restrictionsVictoria's restrictions; Victorian hotspotsVaccine rollout tracker; get our free news app; get our morning email briefingThe entire state of Victoria has entered lockdown as authorities scramble to contain a rapidly growing cluster of Covid-19 centred on the regional city of Shepparton.The premier, Daniel Andrews, said all of regional Victoria was at risk and a statewide lockdown was the only option to head off a scenario like the one playing out in New South Wales: The Guardian https://ift.tt/3y4SxE2
No new locally acquired cases were recorded in Queensland overnight, although there were two cases in hotel quarantine.
Chief Health Officer Dr Jeanette Young is encouraging Queenslanders aged 16 years or older to come forward to receive their vaccine.
A "no jab, no entry" rule has now taken effect for essential border zone workers wanting to come into Queensland.
Only border zone workers who health authorities consider "genuinely necessary" to the function of Queensland are allowed in.
They will need to have had at least one dose of a COVID-19 vaccine, or they will be sent back by police.
Those who apply for exemptions will have their circumstances closely assessed by a relevant government department.
ACT Government says restrictions appear to be working
The ACT has recorded eight new COVID-19 cases in the past day, all of which are linked to existing infections.
More than a week into Canberra's lockdown, none of the new cases were infectious while they were in the community.
The ACT now has 102 active cases of the disease.
Of these, 100 are now linked to known cases or coronavirus exposure sites.
Chief Minister Andrew Barr said this morning the city's restrictions appeared to be working, but warned of ongoing risks.
"The lockdown has significantly reduced the risk around exposure sites, but there will be some," he said.
NT declares all of Victoria a COVID hotspot
A spokesperson for the Northern Territory Chief Minister says the entire state of Victoria will be declared a COVID hotspot.
Greater Melbourne has been a declared hotpot since August 5 and Greater Shepparton became a hotspot on Friday.
But as the number of new infections continue to rise, the NT government has made the decision to place all of Victoria under the border restriction.
The NT recorded no new cases of COVID-19 on Saturday.
Western Australia records zero new cases
There were no new cases of COVID-19 reported in Western Australia on Saturday.
WA Health said there were four active cases in the state, while 1339 people were tested in state-run clinics on Friday.
New Zealand records 21 new cases as Delta variant spreads across the country
There were 21 new locally acquired cases announced in New Zealand on Saturday.
Director of Public Health Caroline McElnay said 18 of the new cases were detected in Auckland and three were in Wellington, the capital.
The new infections brought the total number of coronavirus cases in New Zealand to 51, she said.
Prime Minister Jacinda Ardern said the additional cases were unsurprising given the infectiousness of the Delta variant.
She said cases could be expected to increase into next week.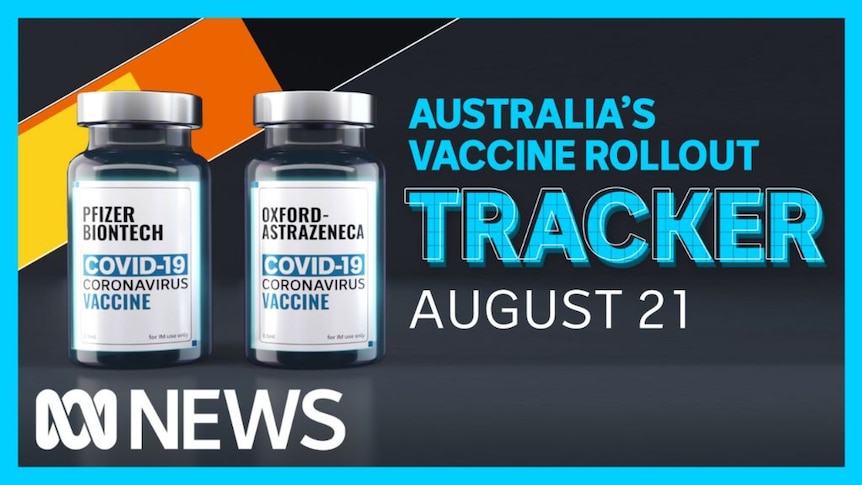 #COVID19 UPDATES: NSW police block transport into Sydney CBD to avoid repeat of lockdown protests — as it happened
NSW Health Minister Brad Hazzard says the state's health system is stretched and healthcare workers are being put in a precarious position by COVID restriction rule-breakers.
Here are the key events from Saturday:
Today's case numbers and press conference times
This section will be updated throughout the day. If you don't see your state or territory yet, don't worry — press conference times may not be confirmed yet (or there may not be one), and case numbers often filter in through the day.
Victoria
Case numbers: 61 new local cases, 48 linked to known outbreaks, 22 in isolation while infectious. Press conference: Rewatch this morning's press conference
Queensland
Case numbers: Zero new local cases. Press conference: Rewatch this morning's press conference
New South Wales
Case numbers: 825 new local cases, three deaths. Press conference: Rewatch this morning's press conference
Northern Territory
Case numbers: Zero new local cases
Australian Capital Territory
Case numbers: Eight new local cases.
Western Australia
Case numbers: Zero new local cases.
Tasmania
Case numbers: No announcement
South Australia
Case numbers: Zero new local cases.
New Zealand
Case numbers: 21 new local cases.
That is all for the blog today
We have been given our cue to close the blog.
Another big day of news with plenty of press conferences.
Thank you to everyone who joined us on the blog today.
Until next time, stay safe and be well.
'Epic fail': Protesters disheartened by poor turnout in Sydney
As arrests were being made in Sydney, those using the encrypted messaging apps which organised the protests were expressing their frustration.
One person called it an "epic fail" while another asked where the protest organisers were.
"Where are our leaders?!" one Sydney user wrote into the group.
"Where the f*** are people who promised to lead it?"
South Australia records zero cases
Indigenous leaders commended for efforts during the vaccine rollout
Professor Kidd made special mention of the work of leaders in the Aboriginal and Torres Strait Islander communities during the vaccine rollout.
He said their work had been vital in getting Australia's Indigenous population vaccinated.
Currently, any Aboriginal or Torres Strait Island person aged 12 and over is eligible for the COVID-19 vaccine.
More than 51 per cent of eligible Australians have had their first vaccine dose
Australia's deputy Chief Medical Officer Professor Michael Kidd says 16.8 million doses have been administered in Australia since the start of the rollout.
He said 51.8 per cent of eligible Australians have had their first dose.
Professor Michael Kidd is now speaking in Canberra
Melbourne protest has simmered down
There are still plenty of people on the street, but since the earlier flashpoint they have dissipated heavily. Still a heavy police presence in the CBD too.
Over in Sydney, any signs of protest were pretty quickly quelled by police. You can read more about that one here.
Small protest held in Darwin
ABC News: Kate Ashton
More than 100 protesters have gathered in the Darwin city centre as part of nationwide rallies against government responses to the COVID-19 pandemic.
Some attendees wore masks while police attempted to hand out disposable masks to those without them.
Greater Darwin is no longer in lockdown but restrictions remain including mandatory masks where there is not enough room to safely distance.
NT Police have been contacted for comment
Thousands attend Brisbane protests
ABC News: Jim Malo
More than 2,000 anti-lockdown protesters gathered in Brisbane's Botanic Gardens before a planned march through the city.
Protesters held signs opposing vaccination and the government.
Some rounded on the media, yelling "fake news". A sign in the crowd read, "the truth variant is here".
No one was wearing a mask except for reporters and police who stood on the perimeter of the crowd.
Restrictions on mask-wearing in Greater Brisbane eased on Friday afternoon.
Masks are not required to be worn outdoors, unless people can't put 1.5 metres between themselves and others.
Queensland didn't record any new cases of COVID-19 in the community on Saturday, as health authorities urged people to get vaccinated.
Reporting by Jess Rendall and Jim Malo
Pepper spray used as protesters charge police line in Melbourne
A number of people engaged with the first line of police physically, leading to a pretty significant scuffle and copious amounts of pepper spray being unleashed.
FYI: As some have pointed out in a previous image we had in this post, the News Channel super was changing at the exact moment the screenshot was taken, leading to a rather unfortunate combination of two titles.
Protesters approaching lines of police on Flinders St
Some are throwing flares at and confronting the police.
WA records zero new cases today
There are still four active cases in the state, according to WA Health.
NT will declare all of Victoria a COVID hotspot
The Northern Territory will declare all of Victoria as a COVID-19 hotspot from 2:00pm ACST today, the Chief Minister's office says.
Currently, Greater Melbourne and Greater Shepparton are the only parts of Victoria considered hotspots.
Approved travellers arriving in the NT from declared hotspots are required to undertake 14 days of supervised quarantine.
Northern Territory records zero new cases
There has been no change to NT COVID-19 case numbers.
Zero new cases have been reported in the past 24 hours, according to the government's website.
Melbourne protesters charge through the police line
ABC News
After a standoff between a line of police and protesters there was a charge at police, footage from the ABC shows.
Police horses were startled as a line of protesters ran with their arms linked towards the police.
This broke the police line which led to several protesters storming through and down the street.
Police making arrests at anti-lockdown protests in Sydney
Melbourne anti-lockdown protest getting heated
Protesters are clashing with police in Melbourne's streets as we speak. You can watch live on News Channel.
#AceHealthDesk report …….Published: Aug.22: 2021:
Editor says …Sterling Publishing & Media Service Agency is not responsible for the content of external site or from any reports, posts or links, and can also be found here on Telegram: https://t.me/acenewsdaily all of our posts fromTwitter can be found here: https://acetwitternews.wordpress.com/ and all wordpress and live posts and links here: https://acenewsroom.wordpress.com/and thanks for following as always appreciate every like, reblog or retweet and free help and guidance tips on your PC software or need help & guidance from our experts AcePCHelp.WordPress.Com