This is our daily post that is shared across Twitter & Telegram and published first on here with Kindness & Love XX on peace-truth.com/
AceNewsRoom in Kindness & Wisdom provides News & Views @acehistorynews
#AceHistoryDesk – It is 53 years since nine brave women decided it was time to take a stand in the male-dominated world of tennis.
In 1970, inequality was rife in the sport, which had only recently entered the Open era, highlighted by the fact male players earned far more than their female counterparts.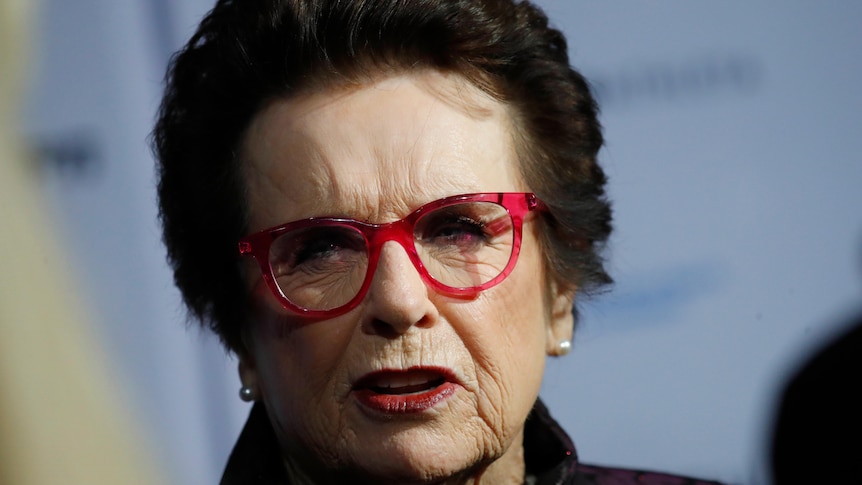 With Billie Jean King as a key figurehead, a group of female players – known as the 'Original Nine' – took the move of starting a women's professional tour to challenge the establishment in the pursuit of equal rights in tennis.
King was joined by fellow Americans Rosie Casals, Peaches Bartkowicz, Julie Heldman, Kristy Pigeon, Nancy Richey and Valerie Ziegenfuss, as well as two Australians, Judy Dalton and Kerry Melville Reid.Nancy Richey (left), Billie Jean King (centre) and Julie Heldman pictured in 1970.(Getty Images)none
With the backing of Heldman's mother Gladys, the publish of the influential World Tennis Magazine, the players famously signed $1 contracts and with sponsorship found, an initial tournament was held in Houston, Texas.
A tour evolved from that first event in Houston offering increased prize money, before the Women's Tennis Association (WTA) was established in 1973, owing its origins to the nine trailblazing women.
It was not an easy journey for those who took the risk of starting their own tour.
Suspension from existing tournaments and prevailing sexist attitudes were among the many challenges they faced, but their hard work laid the foundations for the opportunities professional female players enjoy today.
'Why we were there'
All but Heldman and Richey are in Melbourne this week attending the Australian Open.
King, who won 12 major singles titles during her legendary career, recalled what she and her fellow pioneers set out to do.
"There's three things that we thought about with the 'Original Nine'," King said at Melbourne Park.
"That was that any girl in this world — if she were good enough — would have a place to compete. Not play, but compete.
"Number two, to be appreciated for our accomplishments, not only our looks. And number three — really important — to be able to make a living in tennis, the sport we had such a passion to play.
"That's why we were there."Rosie Casals was among the group of trailblazing players in the early 1970s.
Casals, who beat Dalton in the final of the first tournament in Houston, feels immense pride when she reflects on what the WTA Tour has become.
"It tells me that we made the right decision," she said.
"We had to do what we did. It's great to see what's going on: the prize money, the fact that we made a great decision, because women's tennis wouldn't be where it is."
For Pigeon, the decision to join the tour was a "total no-brainer", while Ziegenfuss admits to experiencing a sense of "nervousness".
Dalton looks back of what she and her fellow players did with tremendous satisfaction.
"I feel very proud. I think we did a fantastic job," Dalton said.
"I don't know whether we all really realise what an effect we had. We hoped that we would have a terrific effect, but I'm not sure we realised it would be as great as what it was."
Editor says …Sterling Publishing & Media Service Agency is not responsible for the content of external site or from any reports, posts or links, and can also be found here on Telegram: https://t.me/acenewsdaily and all wordpress and live posts and links here: https://acenewsroom.wordpress.com/ and thanks for following as always appreciate every like, reblog or retweet and free help and guidance tips on your PC software or need help & guidance from our experts AcePCHelp.WordPress.Com