#AceNewsReport – June.03: In our series of letters from African journalists, Kenyan broadcaster Waihiga Mwaura writes about cryptocurrency scams, including one that traded on his name to fleece investors.
I got a call from a doctor I did not know, asking whether I had interviewed a Kenyan billionaire about a new Bitcoin product on some nondescript website.
I sighed with concern because I knew he had fallen victim to a two-year-old online scam which alleged that along with a local billionaire, I had endorsed a cryptocurrency trading platform.
Despite my best efforts to warn Kenyans about the scam via my social media platforms, it seems that the conmen had kept changing web addresses and strategies to target vulnerable Kenyans, who wake up hopeful that the day will bear better tidings.
In what is a mix of high appetite for risk – and desperation – many fall for Ponzi schemes that initially seem like an answer to prayer.
US citizen arrested
It had nothing to do with the global retail giant.
A few weeks back, investors in Amazon Web Worker woke up to find the app had been deleted from the Google Play Store without official communication and their investment, for some running into thousands of dollars, was now inaccessible.
The proposal had been simple – get paid for referring others to the app and also get paid for saving your money on the app. You were promised a percentage of returns as your principal investment remained safe.
As soon as the app vanished, hundreds of Kenyans flooded various social media platforms to express their concerns, with some lamenting that close friends and family had introduced them to the "investment opportunity".
The good news was that the Kenyan authorities have announced the arrest of a 50-year-old American alleged to be involved in what became known as the "Amazon Web Worker scam".
Police said she was suspected to be part of a syndicate and would be charged with money laundering and cyber-fraud.
Her arrest – which took place after she flew into the main airport in the capital, Nairobi – has given hope to some investors that their money will be recovered.
Investment scams in Kenya have now become common and this might have something to do with the rate of unemployment.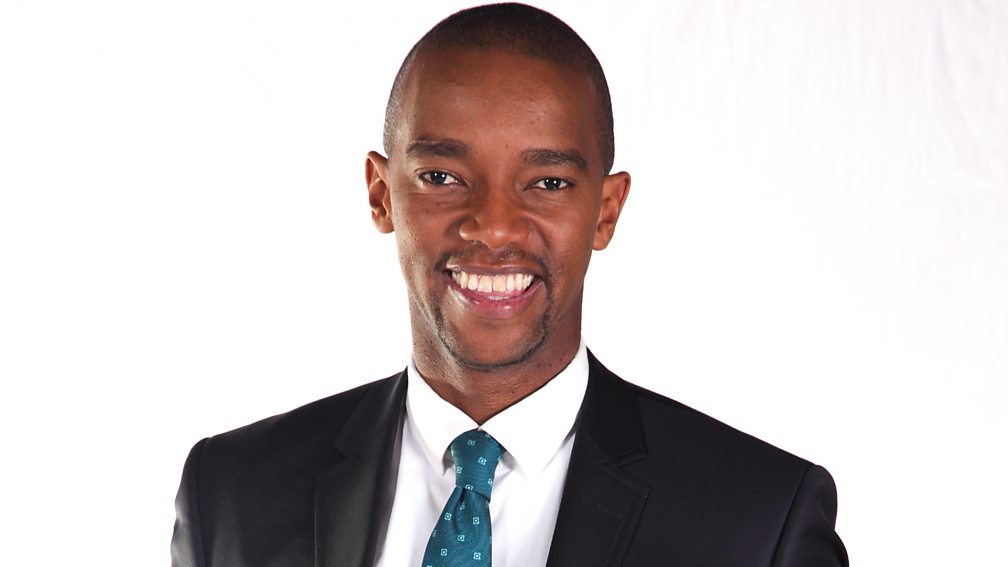 Waihiga Mwaura
To my surprise, an investor who lost nearly $30,000 in a scam reckons he still has an appetite for risk"
Pre-pandemic data from Kenya's National Bureau of Statistics shows that 40% of Kenyan youth lacked jobs in February 2020 and, with the pandemic in its third wave, the employment situation is now even worse, though the latest data has not yet been released.
The scams come in all shapes and sizes – from lucrative land deals, once-in-a-lifetime farming investments, off-plan housing bonanzas, online forex trading schemes and even, puzzlingly, cryptocurrency mining schemes.
The cryptocurrency trading arena has also been dogged by controversy with two Bitcoin Ponzi schemes collapsing in Kenya over the last two years.
What is a Ponzi scheme?
Original investors are initially rewarded with a high rate of return on their investment, but they need more investors in the scheme to maintain that level of return
More investors are conned into joining, but as their investments are used to pay the original investors returns and inflate the scheme, they receive less money from their investments. They in turn seek more investors to increase their returns
Scheme collapses when the number of new investors dwindles and returns dry up
In one of the cryptocurrency scams investors, mostly Kenyans, are said to have lost more than $25m, and have not recovered their money.
I spoke to an investor who lost nearly $30,000 (£21,000) to an African cryptocurrency scheme and, to my surprise, he reckoned that his appetite for risk would still drive him to give it another shot if the offer was good enough.
If people have such a mentality, then it is no wonder that they keep losing money.
#AceNewsDesk report ………Published: Jun.03: 2021:
Editor says #AceNewsDesk reports by https://t.me/acenewsdaily and all our posts, also links can be found at here for Twitter and Live Feeds https://acenewsroom.wordpress.com/ and thanks for following as always appreciate every like, reblog or retweet and free help and guidance tips on your PC software or need help & guidance from our experts AcePCHelp.WordPress.Com